Your Guide to Pet Lifestyle and Culture

Your Guide to Pet Lifestyle and Culture

Your Guide to Pet Lifestyle and Culture
Cancer and Cats: What You Need To Know
08/12/2011 by
Healthy Paws
August 12th, 2011 by
Healthy Paws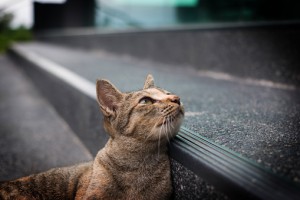 To pet parents, cancer is a frightening disease that can quickly consume their beloved cat. Here are the symptoms, treatment options, and everything pet owners need to know about feline cancer.
What is cancer?
Cancer is a disease caused by the rapid division of cells that often form masses or tumors in various parts of the animal. It mainly occurs in older pets, and can be found in almost every part of the anatomy, from the bones to the brain.
Can I prevent it?
Some viruses can cause cancer, such as the feline leukemia virus (FeLV), which if left unchecked, can cause lymphosarcoma. Vaccinating your cat, keeping it indoors, and scheduling regular checkups can all reduce the chance of contracting FeLV. Spaying your cat can prevent feline breast cancer and also decrease overpopulation. The risk of feline skin cancer, or squamous cell carcinoma (SCC), can be minimized by reducing the amount of time your cat spends in direct sunlight. These are three of the most common feline cancers; keeping your pet at a healthy weight, indoors, and disease-free can all lessen its risk of having cancer.
How can I tell if my cat has cancer?
Watch for any lumps or masses on your cat, especially those that seem to be increasing in size. Behavioral changes can also be an indicator, including lack of appetite, difficulty urinating or defecating, weight loss, difficulty breathing, or lameness. Any fluid discharge or bad odors can also be signs.  If any of these symptoms are present, make an appointment with your veterinarian; these can also be symptoms of other diseases besides cancer.
What are some ways the cancer can be treated?
After a biopsy confirms the presence of cancer, treatment largely depends on the type present. Surgical removal of the tumor and/or affected areas is one option. Radiation therapy and chemotherapy are also forms of treatment; sometimes these two are combined for full effectiveness. However, if the cancer has metastasized, or progressed, too far throughout the animal's body, it can't fully be treated.
How much do these treatments cost?
Radiation therapy for cats can cost anywhere from $1,000 to $4,000 and up. Chemotherapy costs range from $200 to $2,000 and up. Pet insurance can greatly reduce the costs of cancer treatments, which are very expensive.
Cancer can be a scary surprise for a pet owner. If caught early, treatments can greatly improve a pet's prognosis. Always consult with a veterinarian if you are concerned your cat is displaying symptoms of cancer. For more on the latest improvements in cancer care, see our Cost of Pet Care Report that details innovation as well as expenditure.
Cancer In Cats
Cat Health
Cats And Cancer
Cats Cancer
Pet Health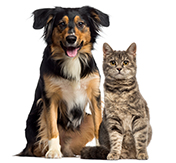 How to Save 90% on Vet Bills
Healthy Paws Pet Insurance covers up to 90% of vet bills for your dog or cat—for a lifetime.
How to Save 90% on Vet Bills
Healthy Paws Pet Insurance covers up to 90% of vet bills for your dog or cat—for a lifetime.
Top Stories

Categories

Who We Follow