Giving a pup a leg-up!
August 2nd, 2012 by
Michelle
The purpose of the Healthy Paws Every Quote Gives Hope™ grant program can be plainly seen in the stories of pups like Charlie, a little Yorkie mix.  Charlie was rescued from a high-kill shelter by an organization called Tara's House Animal Rescue (THRC). When THRC found Charlie, he was suffering with an unusable hind leg, the result of a previous break that was not properly treated.
With funds in hand from the Healthy Paws grant program, THRC snapped-up Charlie from the shelter and were able to pay for the surgery to fix his leg.  With his repaired leg, Charlie can look forward to a pain free future and the opportunity to be adopted into a new loving home.
Now in it's seventh month, the Healthy Paws Every Quote Gives Hope™ grant program is well underway on its mission of providing funds to local animal rescues so they can afford the medical care needed to help homeless pets become healthy and adoptable.  By being a member of the Healthy Paws family, you're helping Charlie and many other homeless cats and dogs get a second chance at a healthy life and offering the hope of finding forever homes with pet parents as great as you!
About the Adoption Group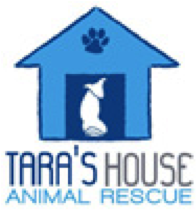 Tara's House Animal Rescue is a volunteer-run, 501(c)(3) non-profit organization based in Columbia, Maryland. The dogs they rescue arrive at Tara's House from rural, high kill shelters. Operating as a virtual shelter allows Tara's House to put a higher percentage of adoption fees and received donations toward the care of these dogs. To donate or adopt your next pet from Tara's House, please visit their website.
♥ ♥ ♥ ♥ ♥ ♥ ♥ ♥ ♥ ♥
Get an instant quote now and take the first step to protect your furry best friend.
Top Stories

Pet Parenting

Pet Parenting

Pet Perspective

Pet Parenting

Who We Follow