Healthy Paws Foundation Grant Programs
At Healthy Paws, our mission is to help all pets have a healthier and happier tomorrow. We're passionate about helping homeless pets get the medical care they need so we provide Homeless Pet Medical Grants funded through our Every Quote Gives Hope™ program. Pet adoption organizations can apply for these cash grants specifically for medical treatments of homeless dogs and cats.

Apply for a Homeless Pet Medical Grant
Grant amount: $500

In order to participate in the programs we require the following:
Your organization's focus is in preventing or rescuing homeless pets.
Your organization has 501(c)(3) status, or in the process of applying for 501(c)(3) status.
You organization is not a proponent of the sale of dogs or cats through "puppy mills", irresponsible breeding, or pet stores.
How to Apply
Complete the form below.
If selected to receive a grant, share how the grant was used through a brief description of its use and any pet photos.
If selected to receive a grant, share information on how your grant was used via social media or your website.
Grant applications will be reviewed and then distributed monthly. You only need to apply once per year to qualify for a Homeless Pet Medical Grant.
Contact Us
Start Your Rates
Giving Back
Your enrollment helps homeless pets!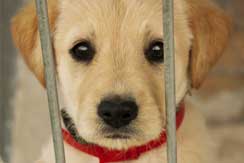 Learn More