Pet Care. Pet Training. Pet Stories.

Pet Care. Pet Training. Pet Stories.
National Pet Travel Safety Day
01/02/2017 by
Colleen Williams
January 2nd, 2017 by
Colleen Williams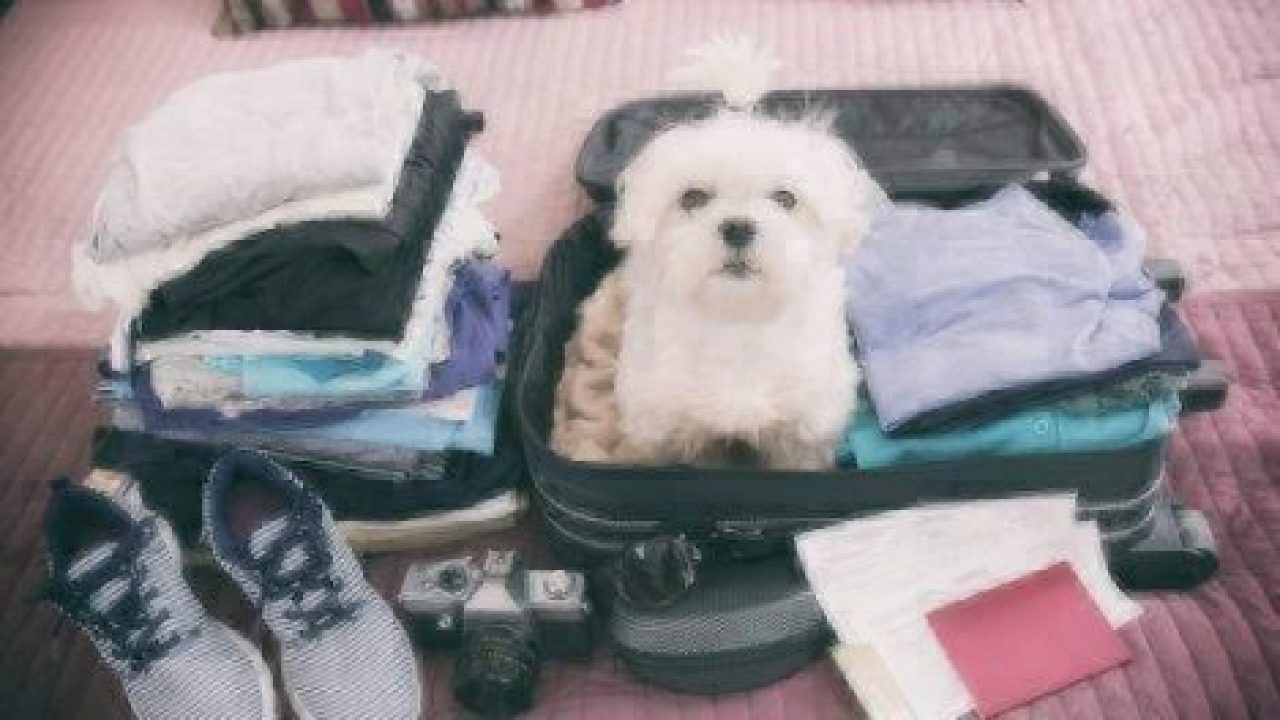 Started by Colleen Paige, an animal advocate and former EMT-Medic, National Pet Travel Safety Day is recognized on January 2nd in the US. The awareness campaign focuses on car safety more than most other travel, and for good reason: Paige has seen firsthand vehicular accidents involving pets and wanted to emphasize safety for the furriest passengers in automobiles.
Two major safety precautions include:
Seat Harnesses for Dogs – Essentially, a seat harness acts much like a human's seat belt. You want your pup to feel comfortable but secure, fastened in the backseat. And luckily, most seat harnesses are available for purchase at any pet store, like PetSmart.
Carriers for Cats – The best way to keep a cat safe is to keep her in either a traveling crate or a soft carrier (and this works for dogs as well, if you have the space). Place towels or blankets inside with toys or treats, and rest assured your cat (and any human occupants) will be much safer than if she or he darts under your feet while driving.
Pets can cause chaos in a moving car; they can attempt to jump out of the window or startle you by leaping into your lap. Plus not all dogs and cats enjoy traveling in cars, and the last thing you want is an unsecured animal to have a panic attack. These distractions can lead to accidents, so securing them will not only put your mind at ease, it can also save a life should an accident or sudden stop occur.
Remember: the front seat should be for humans only, for reasons from accidents to airbags, and no hanging out the window! While it seems fun to let your dog stick his head or paws out, he's at risk of serious injury from flying debris or rocks, sideswiping cars, and even low-hanging trees. These unexpected hazards can really hurt your pet, so it's best to keep windows up and all furry faces inside.
Emergency Kits
If you're road tripping with your best bud, remember to pack jugs of water, three or four days worth of food, and any necessary medications. You'll also want to keep potty bags (or possible litter box provisions), travel bowls, treats, towels, an extra collar and leash, and chew toys in addition to your regular emergency equipment (first aid kit, flashlight, etc.). Paige brings up a great point about breaking down in hot temperatures: "It's vital to have a windshield shade to pull down in the back seat to keep yourself and your pets from heat exhaustion." And of course, never leave your pet unattended in your car.
Other Travel Safety Tips
Get your pet used to traveling. If this is going to be a usual occurrence (and it most likely is, considering trips to the vet), you want your dog or cat to be well behaved in the car. Training your dog by rewarding calm behavior with a short drive to the dog park or a friend's house for a puppy date works wonders. Cats will slowly acclimate to riding in the car as well.
Identification is important. Whenever you travel with your pet, make sure they have tags and/or are microchipped. Current ID on the collar is still the easiest way to get your pet back to you.
Vaccinations should be up to date. Your pet's good health is necessary when traveling anywhere—either through customs (where shot records are required) or just to a new park, your dog or cat needs to be protected from any possible health threats. Unfamiliar waters (literally) can make your pet sick.
Take breaks. Hop out of the car every couple hours and allow your dog to stretch her legs and go the bathroom. If your cat is leash-trained, she or he could benefit from a walk in nature as well.
Flights and international travel are much more complicated in terms of preparation. The Humane Society recommends weighing all the risks before attempting to fly with your pets (especially for smoosh-faced breeds such as pugs, French bulldogs, and Persian cats, who might have trouble breathing in those conditions) and remember holiday and summer travel means hectic handling and could then be too stressful for pets.
We have more tips on traveling safely with your pet in our articles titled, Keeping Pets Safe in the Car and Traveling with Pets. Being prepared goes a long way, and that even means that if you've enrolled your pet in Healthy Paws  dog and cat insurance,  your travel buddy is covered anywhere in the United States and Canada, should an emergency arise while you're vacationing. You're in good paws!