Pet Care. Pet Training. Pet Stories.

Pet Care. Pet Training. Pet Stories.
Pet Perks: Employee Benefits That Help You and Your Pet
02/27/2017 by
Colleen Williams
February 27th, 2017 by
Colleen Williams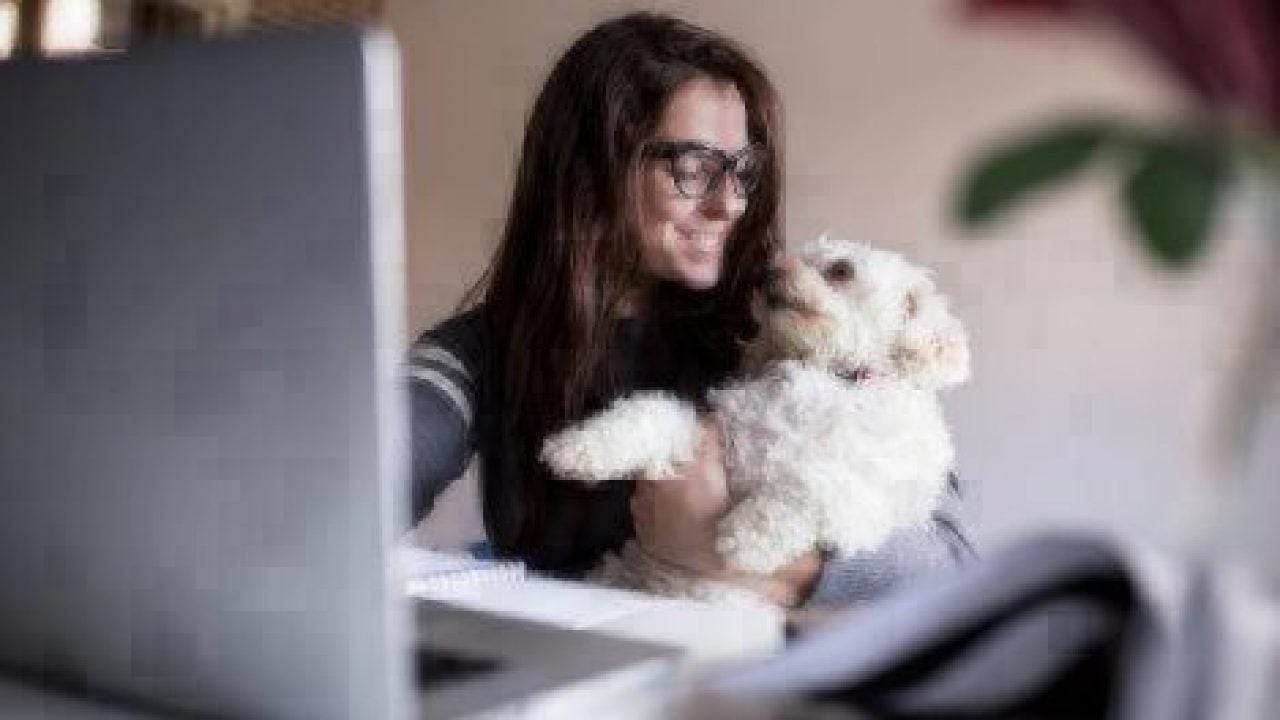 We've known our pets are our family for as long as we've had them, and now employers are realizing their importance as well. Pets keep us happy, healthy, and yep, even more productive. Here are some of the latest and greatest pet-related employee benefits we've spotted for 2017.
PUP LIFE 
Got a new pup? If you're an employee at BrewDog, you can take 7 days' puppy parental leave (aka "Pawternity Leave"). The Scottish-based brewery is extending this perk to all crewmembers across the globe—including the US location in Columbus, Ohio. "We're not aware of any other American company giving a week's leave to their staff to help build the bond between them and their dog," a brewery spokesperson said. "But then, few other companies have four-legged friends at their center as we do."
In this same vein, Workday, the California-based human resources software company, has a policy that includes financial assistance for pet adoptions, while entertainment company Activision Blizzard has made exceptions for furry friends in their bereavement policy.
BRING YOUR DOG TO WORK DAY
It is increasingly popular to bring your dog to work, and most employees take advantage! While dogs at work can help promote camaraderie and alleviate stress, some companies take it to the next level.
Google's dog-loving employee group is called "Dooglers" and they offer a dog-themed café on the home campus. Build-A-Bear throws puppy parties to celebrate dog birthdays and has a canine concierge service that takes dogs to day camp or even a spa. Chartbeat has a "Puppytorium;" the library is the preferred hangout for all the pups who come into work with their moms and dads. Zynga has a dog park on their roof. And Salesforce's pet policy, called Puppyforce, lets up to six employees book a special pup room (it has soundproof walls for barkers, water bowls, padded cages, dog beds, and cleaning wipes).
In 2012, P&G sent out a press release announcing the retirement of Euka, VP of Canine Communications, so even the big guns have a soft spot for furry friends.
DOZENS OF DISCOUNTS
Even if you can't bring your pet to work every day, there are still ways businesses show allegiance to pet parenthood. Biotech company Genentech provides employees with discounts for doggy daycare and has a dog-lover club called gDogs for sharing resources, tips, and tricks. Salesforce also provides discounts for dog walking, pet supplies, and even vet house calls. Candy giant Mars is known for accommodating some traveling employees with pet feeding and boarding programs (and Fortune reports that 80% of Mars's volunteer projects are centered around animal causes).
Most popularly, pet insurance is one of the fastest growing employee benefits in the country and discounts are offered across the board; long story short, companies who sign up with Healthy Paws can get discounts for their employees. Considering the worry and stress of vet bills, pet insurance is a welcome perk to any employee.