Pet Care. Pet Training. Pet Stories.

Pet Care. Pet Training. Pet Stories.
Traveling with Pets
07/06/2017 by
Colleen Williams
July 6th, 2017 by
Colleen Williams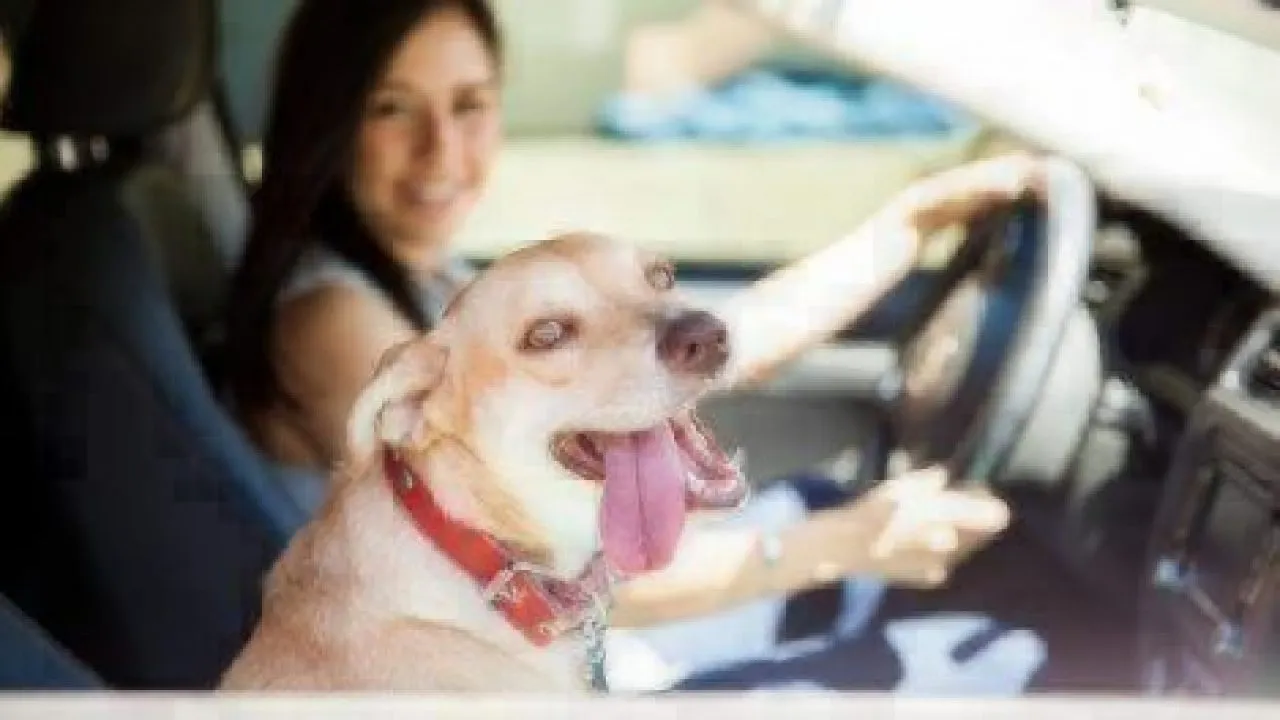 Summer is the peak time to hit the road, the sky or the train! Travelling with your pet usually requires a little more planning, but could be worth it in exchange for you and your furry best friend making memories together! To make your travelling as effortless as possible, we've gathered a ton of resources for you.
Pet Safety
Check out our travel safety tips for some great reminders on what to prepare before takeoff; from seatbelts for pups and carriers for cats, to identification and vaccination documents, as well as what to pack in your emergency kit. If you're hitting the road, read our article Keeping Pets Safe in the Car as well for some additional pointers.
Dr. Gary Richter (M.S., DVM), author of The Ultimate Pet Health Guide says, "For pets that are not used to travel, take them for short trips for several weeks before leaving. This will help desensitize them to the car. Some pets do experience motion sickness, so consult with your veterinarian for the best options on how to manage this."
Flying with Your Pet
Most airlines have guidelines for traveling safely with pets – here's an example from Alaska Airlines. These guidelines include vaccination requirements, health certificates, kennel requirements, date restrictions to fly to certain destinations (usually due to extreme temperatures), breed restrictions (short-nosed dogs cannot ride cargo), and special requirements for different countries, as well as for Hawai'i, a rabies-free state, which can take up to 6 months to clear quarantine.
For pets in the cargo department, make sure that the airline offers a climate controlled baggage compartment. If possible, avoid traveling in extreme hot or cold temperatures, as it can pose a health risk to your pet. Do your research on what airline to go with – not all have the same track record for safely transporting pets in the cargo department. If you worry that your dog might feel at unease, leave a piece of clothing with your sent in the kennel for familiarity and comfort. To make the water last longer and not risk being spilt during transition, freeze the water dish and attach to the kennel as you leave for the airport. Always make sure that your pet's registration is up to date and that it entails a phone number that is traveling with you, such as your cell phone. It can be a good idea to attach a note with your pet's name as well as your contact information to the cage, for your peace of mind.
Dr. Richter continues: "If your pet is not used to being in a carrier, put them in their carrier, offer treats and take them on short trips in the car to help acclimate them. Putting pets on a plane usually requires a health certificate from your veterinarian. If your pet must travel in cargo, DO NOT sedate them. Pets are unable to respond to external stresses such as changes in temperatures if they are sedated."
Where to Stay
As more people treat pets as family, the accommodations for pets have opened considerably, and usually an extra fee is all that's necessary when bringing your friend along. Marriott brands including all Residence Inn and TownePlace Suites hotels are pet-accepting, and make it very easy to find a pet-welcome hotel – simply choose the "pet-friendly" option when filtering through hotels. Hilton's Home2 Suites is extremely pet-friendly – not only do they allow pets, they also offer feeding bowls, and held nationwide "Yappy Hour" parties on National Pet Day with custom photo props. Finally, Airbnb listings are easily searchable for pet friendly stays, and most will charge a reasonable fee to permit a pup or cat. If you're looking for something more indie or local, simply ask the proprietor up front if they accept your dog or cat, and if so, what the additional fee would be.
Anxious and Stressed Pets
Always consult your vet before taking your pet on a plane or administering any sort of anti-anxiety medications. Dr. Richter also recommends testing first: "If needed, natural anti-anxiety products such as CBD oil, lavender, valerian, or rescue remedy can sometimes help.  Depending on your pet's stress level, your veterinarian may recommend a prescription tranquilizer.  Regardless of what you use, always test any medication or supplement before you travel.  Give it to your pet on a day when you can observe them to make sure there are no adverse reactions, on the plane is not the time to find out your pet is having a problem."
Don't Forget
Dr. Richter reminds pet parents that planning ahead is your best action: "Preparations for pet travel begin with planning ahead.  Do they need an additional vaccine based on where they are going?  If the dog is not on heartworm preventative, is it a problem at the destination?" Also, dog and cat insurance covers your travel buddy anywhere in the United States and Canada, should an emergency arise while you're vacationing.
We want to e-meet your own fantastic fluff, so make sure to share a picture with us on Twitter or Instagram by tagging #gohealthypaws. Oh, and if you aren't already a pet parent with us, look into getting a free quote to help safeguard your fur friend and your wallet.