Pet Care. Pet Training. Pet Stories.

Pet Care. Pet Training. Pet Stories.
A Day in the Life: Pet Photographer Julie Austin
11/14/2017 by
Colleen Williams
November 14th, 2017 by
Colleen Williams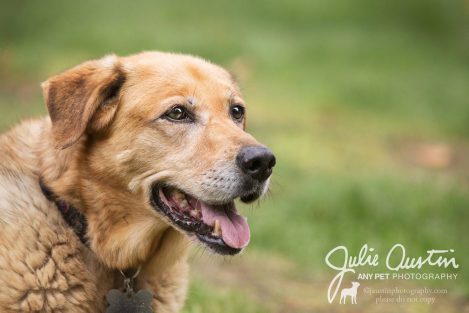 After a career in graphic design, Julie Austin found herself working at a dog rescue, taking pictures of dogs to help find them a forever home. "I had a knack for bringing out an animal's playful personality, especially those who'd been abused," she says. "Pictures matter. They make such a big difference! A picture can get a dog into a home, especially with the internet." From there, she'd segued into her own animal care and pet-sitting business. "I started taking photos of clients' pets for fun, and they asked if I could do private sessions." Then other rescues and shelters began to request her photography services, and she thought maybe this was something of a calling.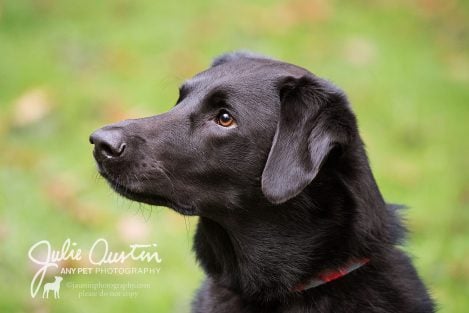 "I still loved my pet sitting business. But my artistic background and 10 years of being a graphic designer was screaming for an outlet," she explains. "I found a small team of pet lovers to help run my animal care business so I could pursue photography full time." She then sold the business and started Julie Austin Photography, with a portfolio of some of the most beautiful and touching photographs out there. "My art and graphic design background taught me to appreciate light, composition and colors. Artists that have influenced me most are Georgia OKeeffe and Paul Gaugin. Even authors like James Harriott, Margeritte Henry and E.B. White — Charlotte's Web still makes me cry — have taught me the power stories of animals can have."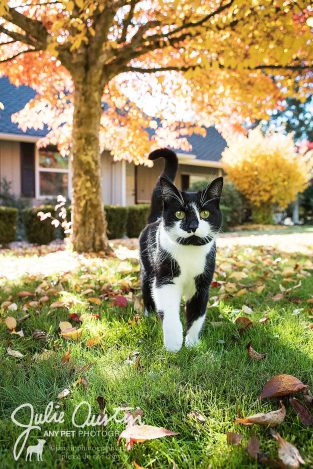 She loves that with her new business, she's helping people to preserve their memories by capturing the essence and personality of an animal. "What people don't know is that it's actually really fun! It takes a couple hours, but the photos come quite naturally." From dogs to horses to even a capybara (among many others), the challenge is usually shyness. "Cats are pretty shy! People are usually nervous about their pet acting out or misbehaving. But with all my clients, the best part is, if you're booking pet photography, you really love your pet and they're always the nicest people."
Julie's not just a pet photographer, she's a pet parent as well. Both her pups Pearl and Gussy are part of the Healthy Paws family. "Well, Pearl was a foster fail," she chuckles. "Gussy was a different story – I was driving, and she was hit by a car in front of me. I took her to the vet, who offered to save her and Gussy's owners were contacted. They declined to pay for her, so I stepped in, paid for the surgeries and care, and adopted her. She's had some nerve damage from the incident and is now a tripod pup, but she still has a great time playing!" The year before she signed up for Healthy Paws, she spent about $16,000 in vet bills. "After that, I enrolled all my pets in Healthy Paws. We've been with you guys since 2015 now."
Julie still donates her time to rescue organizations looking for the perfect pic to help get a furry face into a home. "Every day of my life has been spent with some kind of animal. I've had dogs, cats, guinea pigs, hamsters, bunnies, ducks and hermit crabs. I've also been an avid horse rider since my parents first put me in a saddle when I was in kindergarten. I'm so grateful that I get to do what I love, telling stories of pets and their owners with photography." And others see it too – Julie just won Evening Magazine's Best of Western Washington, Best Pet Photography for the 6th year in a row! Find out more or book her online through her website.
Got a good tail-wagging story? Healthy Paws loves hearing from our pet parents! If you have an adoption tale or want to share your pet parenthood experiences, please contact us. If you want to join the pack, start by getting a quote.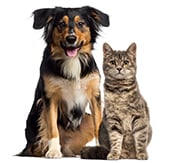 How to Save up to 90% on Vet Bills
Healthy Paws Pet Insurance covers up to 90% of vet bills for your dog or cat—don't miss out!
How to Save up to 90% on Vet Bills
Healthy Paws Pet Insurance covers up to 90% of vet bills for your dog or cat—don't miss out!