Pet Care. Pet Training. Pet Stories.

Pet Care. Pet Training. Pet Stories.
Who We Follow
12/05/2017 by
Colleen Williams
December 5th, 2017 by
Colleen Williams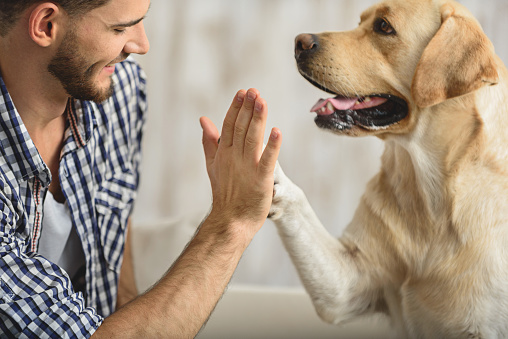 We've got our pack, ready to rumble! Here are some of our favorite sites around the web – either we're partners or we're in love from afar, but all the content is Healthy Paws approved!
The Human-Animal Bond Research Institute (HABRI) is a non-profit research and education organization that is gathering, funding and sharing the scientific research that demonstrates the positive health impacts of animals on people.
Part of HABRI, the Pet Effect is a site with research on how pets are more than just cute and cuddly –they actually make us healthier. Check out the science and help spread the word on Rx Dog or Cat.
"The cutest place on the web" is a site for animal-lovers and cuteness-curators everywhere. Their specialty? Adorable videos, need-to-know pet tips and DIY. Oh, and loads and loads of great pictures!
The go-to resource on all things dog. From health concerns and food, to pet insurance and dog resorts, Canine Journal has everything you could want to know about being a pup parent.
PIR has done the work for ya – from the thousands of reviews, you can find the best pet insurance provider that fits your needs. Plus, if you sign up through PIR, they donate 5% of our revenue to an animal charity.
This editorial review site has 10+ million users a year, relying on the expertise and reviews left about pet health insurance.
The "Dog People," Rover is an app that has a plethora of essential pet services, including dog walking, in-home boarding and pet sitting.
You can watch and interact with your pet from your phone with a PetCube device and app. Talk, play, even give treats to your pet while you're at work, on the road, or even in the other room!
Petco is a veritable pet-wonderland. Everything from food to toys to sweaters to treats are available at this shop. You can even find local adoption events weekly!
Healthier human-grade food means a healthier dog. "Good enough for us, perfectly made for them" and they mean it – people could easily eat a bowl of Ollie! Bonus: it's delivered to your door (free shipping!).
Super fresh and super delicious, NomNomNow is vet-formulated and personalized food for your dog's particular diet. The all natural ingredients are delivered direct to your door. Made
The Dodo serves up the cutest, most heart-wrenching, uplifting and visually compelling content out there on animals! Their highly sharable animal-related stories and videos help make caring about animals a viral cause.
Since the beginning of his social media popularity, Manny has found ways to bring joy and happiness to anyone who needs it. Dubbed the "philanthro-PUP", the Manny and Friends Foundation continues to bring smiles to everyone he meets and hopes to help as many animals and humans as possible.
Wanna be friends? Start by getting a quote! With every free quote, we donate to a pet or shelter's medical needs; we develop grant programs and charitable initiatives for the future health and safety of pets.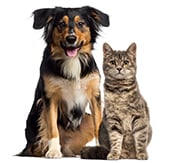 How to Save up to 90% on Vet Bills
Healthy Paws Pet Insurance covers up to 90% of vet bills for your dog or cat—don't miss out!
How to Save up to 90% on Vet Bills
Healthy Paws Pet Insurance covers up to 90% of vet bills for your dog or cat—don't miss out!