Pet Care. Pet Training. Pet Stories.

Pet Care. Pet Training. Pet Stories.
Managing Canine Cancer with Chemo: Dug's Story
06/18/2018 by
Colleen Williams
June 18th, 2018 by
Colleen Williams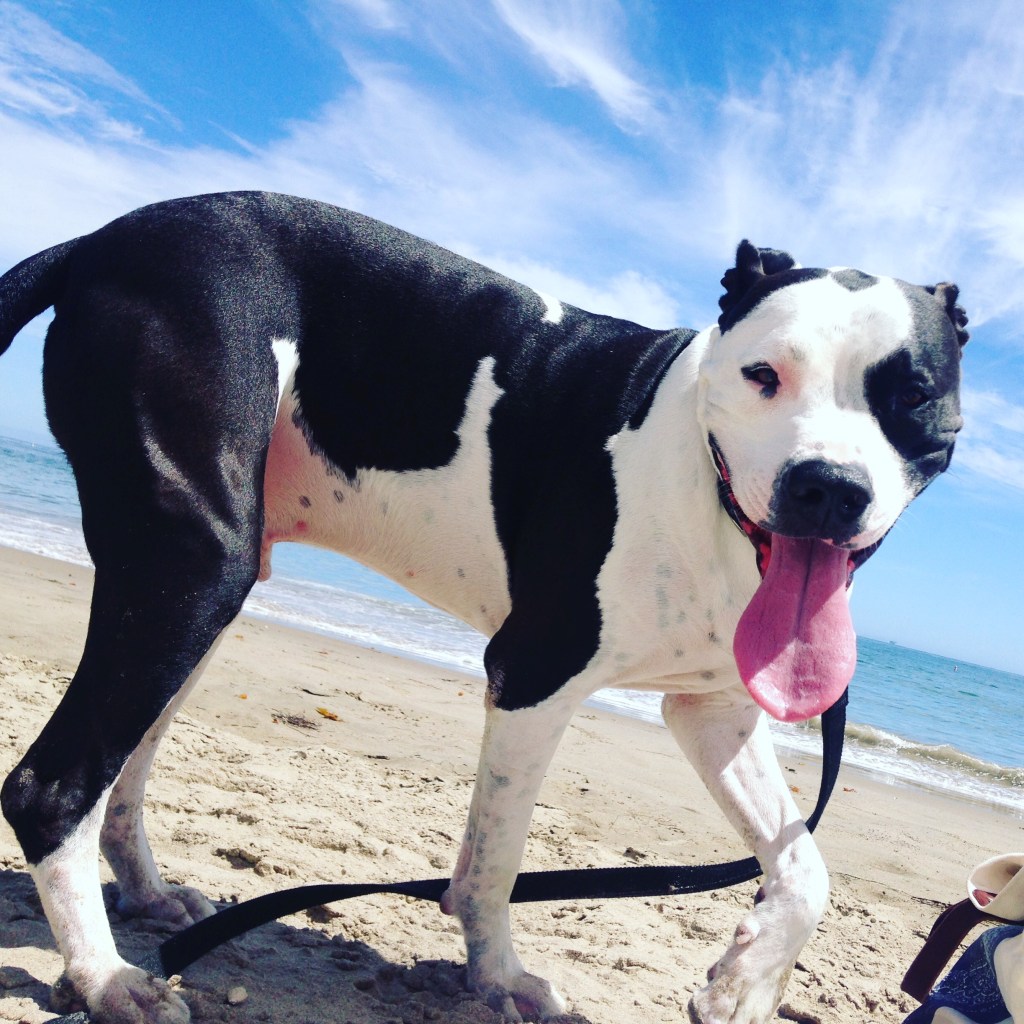 "Dug is one of the happiest, most relaxed pups you'll ever meet. He is always smiling, somewhat mischievous, super playful and yet a little bit of an old soul," says Dug's guardian Lisa. "When he started acting extremely lethargic and the lymph nodes underneath his jaw swelled up to the size of golf balls in over a period of two days or so, we knew immediately something was wrong and took him to the emergency vet." At six years old, Dug was diagnosed with lymphoma. His pet parents, Lisa and Arvin, made the decision that they would help Dug fight the disease with every resource they could, including chemotherapy administered by a veterinary oncologist.
What is Chemotherapy for Dogs?
Chemotherapy is a term given to a group of drugs that fight cancer cells in dogs. Much like human medicine, cancer treatment for canines includes a varied regimen of chemotherapy, radiation, surgery, and alternative treatments depending on an oncologist's recommendations. Unlike human medicine, chemotherapy for pets is usually palliative, meaning the treatment helps keep pain and suffering minimal while not aggressively attacking the body.
"Fortunately, most dogs and cats tolerate chemotherapy much better than human patients," says the Wisconsin Veterinary Referral Center whereas the Canadian Vet Journal (2009) advises that there could be side effects: "Although most animals tolerate chemotherapy treatments very well, some animals will have gastrointestinal side effects such as vomiting, diarrhea, and/or decreased appetite."
However, it's Dr. Patty Khuly on PetMD who breaks it down best for pet parents struggling to come to a decision: "The goals for treatment are very, very different [from human medicine], I tell my clients. Chemo for pets is designed to elicit only minimal side effects, so that if patients do start to suffer uncomfortable symptoms we can terminate the treatment. In that way, it's almost exactly what our clients asked for in the beginning: 'something to make her feel better.'"
Dug has had minimal side effects; "The first 48 hours after chemo, Dug is typically lethargic and has diarrhea," says Lisa. "Other than that, he really is a champ and the symptoms often subside. Once in a while his stomach will bother him, and we will then give him Cerenia to help him eat."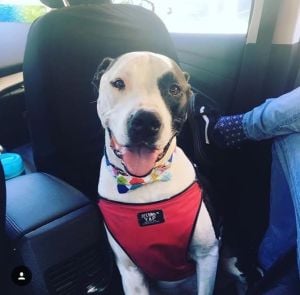 If your pet is receiving treatment and starts feeling ill, has diminished quality of life, or isn't receptive to the drug, your vet may try another one, add other prescriptions to help manage the symptoms (like Dug's additional Cerenia), or change the dosage and frequency.
The Cost of Treating Cancer
Cancer is one of the most expensive diseases to treat, given the drugs needed and the length of care. A first run of chemotherapy starts around $4,500 and escalates into the $10,000+ given the type of cancer and pup. CBS News reported "…according to Dr. David Vail, a veterinary oncologist who's also a professor at the University of Wisconsin, an initial cancer diagnosis can cost between $1,000 and $2,000. A standard course of chemotherapy costs between $3,000 and $5,000, and radiation treatments used for brain and nasal tumors run between $6,000 and $10,000. Costs vary by region and the type of cancer, among other factors."
Pet parent Arvin says, "Dug's had three rounds of chemo! The doctor says he's a miracle pup that he's still alive. We're blessed on all sides and so happy to have Healthy Paws behind us." From the diagnosis and first round of chemo, Arvin and Lisa were reimbursed $12,450. The ongoing care and next two rounds of chemo, Arvin and Lisa were reimbursed $12,590. That's a total of $25,040 that Healthy Paws covered.
The Emotional Side Effects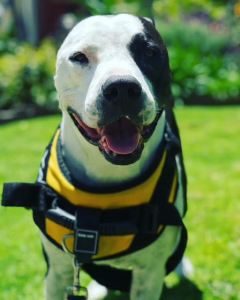 Dealing with a pet suffering from a chronic or acute serious illness is extremely heart-wrenching for pet parents, and support groups sprinkle the internet with friendly faces going through the same thing. "For us, our experience has been a roller coaster ride," explains Lisa. "Dug is on his third protocol which means the lymphoma is present for a third time and every time it reappears it breaks our hearts and reminds us that the inevitable is coming. While we are extremely grateful for his reaction to the chemotherapy and extension of life, nothing really prepares you for the loss of your pet or in our case, our child."
They focus on Dug's favorite activities – cuddling, chewing up tennis balls, and chowing down on organic duck treats – to keep his quality of life maintained as they fight cancer together. "On a positive note, we have worked with the best oncologists that genuinely care for Dug and this is all because we had the resources to do so with pet insurance," continues Lisa. "The vets have made it possible to have [Dug] with us for an additional 17 months now!"
By having pet insurance, Lisa and Arvin can focus on Dug's health, rather than stressing over the bills or wondering if they can afford the next steps. Many pet parents have found that removing the financial stress has helped them cope emotionally with their pet's illness, as well as reaching out to friends on social media going through the same ordeal. Some popular Facebook groups include Canine Cancer Facebook Group, an offshoot of CanineCancer.com, the more general Pet Cancer Support Facebook Group, and a Lymphoma-Chemo specific group, LymphomaHeartDogs in Chemo.
By enrolling your dog or cat in pet insurance early, vet visits and prescriptions for chronic conditions like cancer can be covered up to 90%, as long as symptoms show up after your waiting period. Find out more by getting a free quote.