Pet Care. Pet Training. Pet Stories.

Pet Care. Pet Training. Pet Stories.
How Being Pet-Friendly is Changing the Face of Voluntary Benefits
09/12/2018 by
Rob Jackson, CEO and Co-Founder of Healthy Paws
September 12th, 2018 by
Rob Jackson, CEO and Co-Founder of Healthy Paws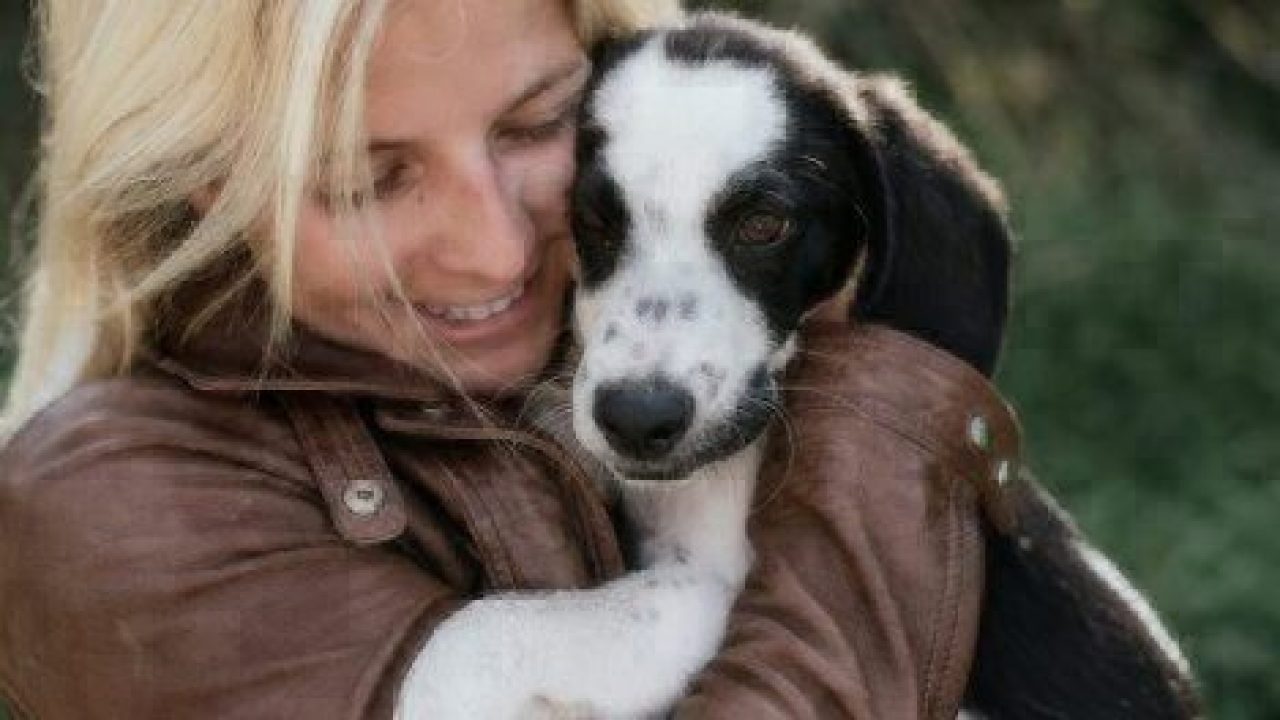 Are you offering benefits that match your employees' lifestyles? Employers that offer pet-friendly benefits have been known not just to attract, but also hang on, to happier employees. Here's why.
1. Recruit & Retain Happy Employees
Bottom line – if your company offers pet-friendly benefits, you may be more likely to attract and keep employees.
A recent survey found that Millennials considers their pets as "starter children," and Empty Nesters confirm that they too view pets as part of the family. With this in mind, it's easy to see why companies offering pet-friendly benefits are known to be more modern, compassionate, and innovative.
With roughly 78 million dogs and 85.8 million cats in US homes, benefits that make it easier to own a pet are the most requested. Plus, employees taking advantage of pet-friendly benefits are happier: they're getting benefits they can really use for their VIPs (Very Important Pets).
2. Science Shows that Pets Improve Human Health
Having a hard time motivating employees to engage in workplace wellness programs?  Try using puppies and kittens instead of broccoli and gym memberships!
Research shows that pets help improve both physical and mental health in their humans. People with pets are more likely to have healthier hearts, lower blood pressure, lower cholesterol, less anxiety, stress, and depression, and better outcomes after surgery. As a matter of fact, according to the Human Animal Bond Research Institute, pets save the healthcare industry $11.7 billion a year!
A healthier lifestyle and a happier outlook make for a great environment at work. Taking care of employees is what HR does best; if pets are important to them, noticing it matters.
3. Pets make the workplace more productive and collaborative
For those companies whose landlords permit it, bringing pets into the workplace has benefits in the form of lower work-day stress levels, more collaboration and positive employee interactions. In one study at Central Michigan University, the psych department analyzed behavior with companion animals in three scenarios, determining:
Groups with a pup present displayed more cooperation and understanding
Working alongside a dog meant more trustworthiness to fellow group members
Behavior in groups with a dog present was rated as more comfortable and friendly, plus members paid more attention to the task at hand.
It's not always easy, however, to add furry coworkers to your office. It's important to pay attention to your lease terms, as well as be sensitive to coworkers who may be allergic, have anxiety around animals, or do not like pets. The whole team,  landlords and employees, needs to be on board before bringing in pets.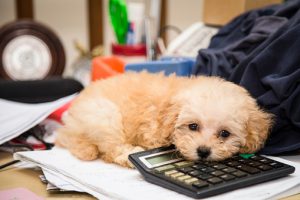 4.  So, who are the companies that are already pet-friendly?
The trend is growing! Some standouts include the following: Google has a group called "Dooglers" and a dog-themed café on the home campus; Build-A-Bear celebrates employees' pups' birthdays and has a canine concierge service that takes dogs to day camp and spas; Chartbeat's "Puppytorium" is actually the preferred hangout for all the pups who come into work; Zynga has a dog park on their roof; and Salesforce's pet policy, called Puppyforce, lets employees book a special soundproof room full of bowls, padded crates, dog beds, and cleaning wipes. Even P&G sent out a press release in 2012 announcing the retirement of Euka, Vice President of Canine Communications, proving that big, iconic companies take pets seriously because they know that pet-friendly policies draw in, and ultimately retain, employees.
5.  Here's How to Create Pet-Friendly Benefits
Even if you can't bring your pet to work every day, there are still ways businesses show allegiance to pet parenthood. While there have been many other pet perks making headlines recently, here are some of the easiest ways to be pet-friendly even if pets aren't allowed at work:
The Ultimate Package
The Doesn't-Cost-Businesses-Anything-in-Time-or-Money Package
The most popular request, and fastest growing benefit today, is actually employee discounts on pet health insurance (source: NAPHIA).
6.  Wait, what is pet insurance?
Pet insurance is coverage for unexpected accidents and illnesses. Pet health care is fast becoming very expensive due to the increasing costs of general veterinary care, and pet parents often worry about paying the bill. With pet insurance, they don't have to choose between quality care for their pet and their savings. Pet insurance can reimburse them up to 90 percent for emergency care, specialty visits, and more.
This can be offered as a voluntary benefit to pet parents at the HR level, along with many other pet perks made popular this year. Pet insurance may be one of the easiest benefits to offer: There is no cost to the employer and it is directly billed to the enrolled employee so there are no payroll deductions  to worry about. Employers sign up online and employees can sign up within mere days.
So, ready to bring some fur into your work family? Share this article to let your friends know that pet insurance is available as a voluntary benefit and easy to set up!