Pet Care. Pet Training. Pet Stories.

Pet Care. Pet Training. Pet Stories.
K9 Veterans Day
03/04/2019 by
Colleen Williams
March 4th, 2019 by
Colleen Williams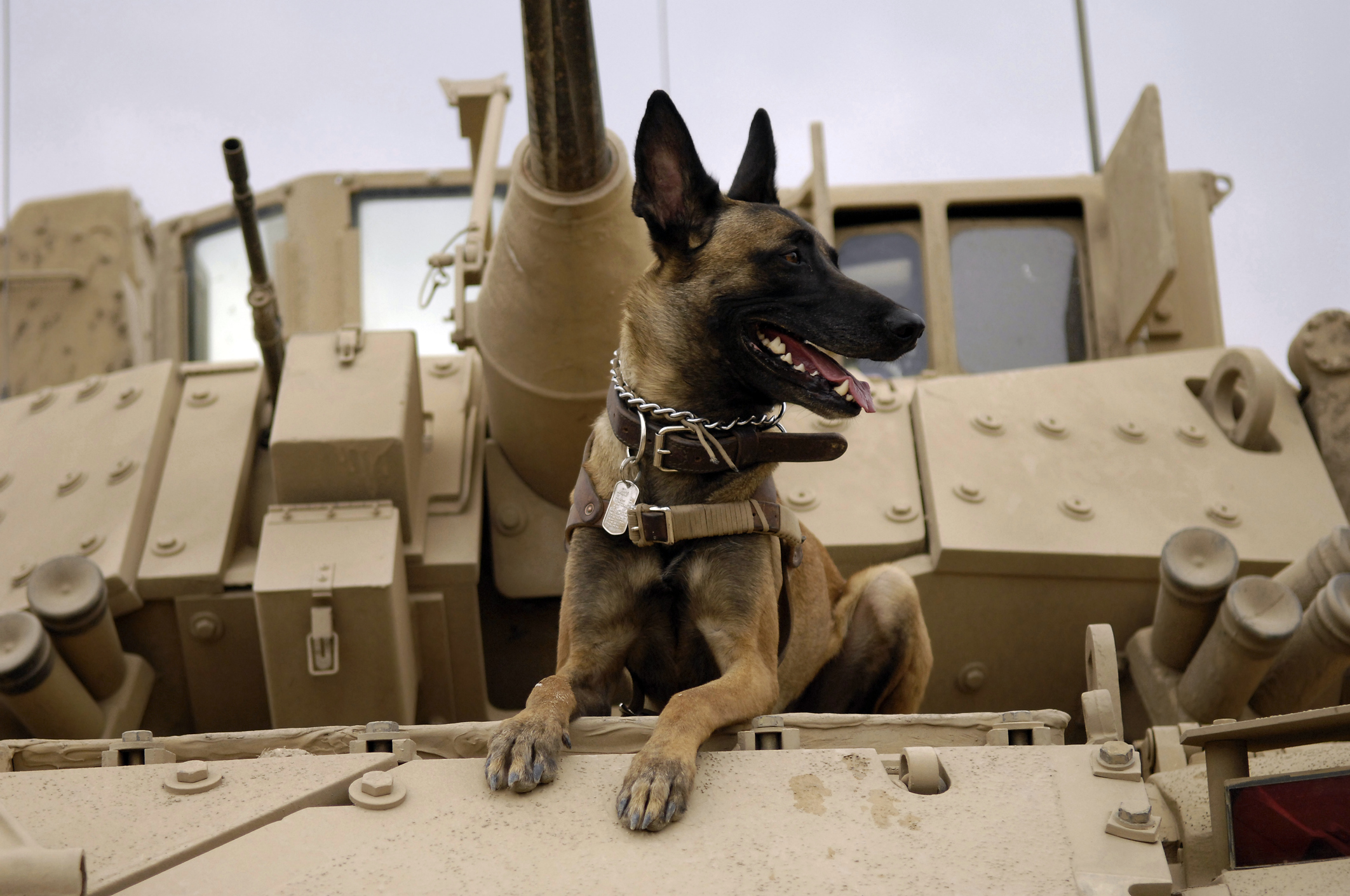 March 13th is K9 Veterans Day, the day when military working dogs are honored and memorialized. The United States military has used dogs in all of its major wars, including World War II, the Vietnam War, and the wars in Iraq and Afghanistan. Over the years, dogs have been messengers, unit mascots, and trackers of enemy soldiers; but more recently, dogs provide numerous functions including search, rescue, explosives detection, scout, patrol and enemy subdue. It isn't an easy or safe job for these dogs, and awareness for their livelihood and humane treatment in retirement has become a priority to animal lovers nationwide.
History of the Holiday
The United States K9 Corps was created on March 13, 1942. Since then, dogs have officially been part of the following military service: Border Patrol K9s, Customs K9s, Police K9s, Secret Service K9s, Airport Service K9s and FBI K9s daily work to save and protect American soldiers.
The day – "K9 Veterans Day" – was created by Vietnam War veteran, K9 handler and trainer Joe White. He passed away in 2009 and his wife keeps his mission alive; New Jersey officially recognized the day in 2010 while other states may soon follow suit.
How to Support K9 Vets
There are many canine combat veteran organizations you can check out, including:
Mission K9 Rescue: missionk9rescue.org
Mission K9 Rescue sets out to rescue, reunite, re-home, rehabilitate and repair any retired working dog that has served mankind in some capacity, called CWD (Contract Working Dog) and MWD (Military Working Dog). Mission K9 Rescue is committed to saving them and giving them the retirement they desrve. Whether it be bringing them back from overseas or rescuing them out of a poor environment stateside, reuniting a working dog with his handler, or treating Post Traumatic Stress Disorder (PTSD).
Gizmo's Gift: gizmosgift.org
Gizmo's Gift was founded on 29 January 2014, after a push to get the military to reclassify Military Working Dogs (MWDs) from "excess equipment" to "K9 service Member of the Armed Forces" and to help get MWDs Medical Benefits after retirement. Gizmo's Gift is a nonprofit organization that takes donations to help cover those medical costs after a MWD, CWD, and Police K9's retire, so that tax dollars aren't used. We also have an adoption program for those heroes who need help finding their forever home.
K9 Soldiers, Inc.: k9soldiers.org
K9 Soldiers, Inc. is a nonprofit charity organized to support, benefit and improve the lives of military warriors whether deployed or at home through two distinct pathways:
Support of the DoD deployed K9 teams worldwide: K9 Soldiers, Inc. fills requests from Military Working Dog Teams categorized as necessary items that are not easily accessible in deployment locations. Monetary donations provide the means to expediently procure and ship the items requested by handlers for their K9s.
The Argos Project: Under the umbrella of K9 Soldiers, Inc., The Argos Project provides ADA ( Americans with Disabilities Act) compliant dogs to returning soldiers in need of a canine to assist them with everyday challenges when they return from deployment. For more on The Argos Project, visit org.
 Find additional resources via Operation: We Are Here, which has a full list of nonprofits that help these brave pups.
Healthy Paws supports the research provided by HABRI (Human-Animal Bond Research Institute) on human veterans benefiting from service animals, as well as a variety of other organizations that focus on companion pet welfare. Check out How We Give Back and join our pack by getting a free quote.