Pet Care. Pet Training. Pet Stories.

Pet Care. Pet Training. Pet Stories.
Why Not Me? Meet Cheech!
05/08/2019 by
Colleen Williams
May 8th, 2019 by
Colleen Williams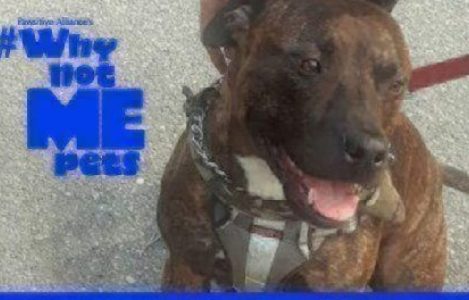 We've partnered with Pawsitive Alliance for the #WhyNotMePets campaign to give difficult-to-home pets an extra paw up. These lovable pets are ready to find their forever homes.
MEET CHEECH!
Breed: Mixed Breed
Age/Gender/Size: 5 years/Male/Medium (~ 46 lbs)
Likes: Adventures, car rides and cuddles!
Special Considerations: Best suited for an adult household/no kids, no other pets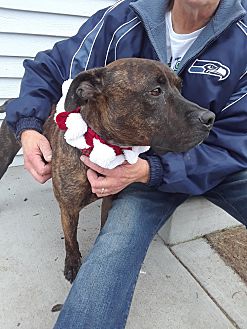 Meet Cheech! This handsome boy has been deemed a "champion of love and life"! He is currently available through Seattle Dogs Homeless Program, a 501c3 that helps both homeless and surrendered dogs to find loving homes. Sweet Cheech is a really good boy who has been through a lot in his short life, and is looking for his forever home – won't you meet him?
Cheech was surrendered through the homeless program with Seattle Dogs. Being homeless is difficult for humans, and can be even tougher for pets that experience such stress. He will need a family who understands his history, and can provide the stability and comfort he so needs. An adult only home with no other pets or kids will be the best living arrangement for Cheech.
Cheech enjoys so many pastimes, it's impossible to pinpoint his favorite. He is quite adventurous, and would be the perfect companion for jogging and hiking, as well as cruising in the car with his favorite humans! The only caveat for his future family is that after returning from the day's adventures, the first item of business will always be snuggles — lots and lots of snuggles! Cheech isn't a large dog, and would even thrive in condo living. He's also house-trained, leash trained and has mastered quite a few commands. We also heard through the grapevine that Earth Animal dog bones are his absolute favorite chew!
We are hoping that you will come out to meet this special guy! Seattle Dogs Homeless Program is looking for a foster/adopter for Cheech, and will also consider a foster to adopt. Cheech's adoption fee is $325. If interested in adopting or fostering please message the rescue at seattledogs@hotmail.com.
Like all dogs that are adopted from Seattle Dogs Homeless Program, Cheech is neutered, microchipped and up-to-date on vaccinations.
Every Wednesday, Healthy Paws will highlight a new pet from Pawsitive Alliance's #WhyNotMePets campaign. Visit the #WhyNotMePets page for a list of adoptable dogs and cats.