Pet Care. Pet Training. Pet Stories.

Pet Care. Pet Training. Pet Stories.
Why College Students Need Pet Insurance
07/08/2019 by
Colleen Williams
July 8th, 2019 by
Colleen Williams
There's a certain time in your life where it's totally normal to be flat broke. During your late teens and early twenties, most people are slumming it on ramen and living in dorms or dilapidated rentals. Cutting costs and getting good deals becomes all-important as high school savings accounts dwindle. When you're lucky enough to be financially stable, one of the first things many students do is get a pet.
The health benefits of pets are well-documented; some colleges even bring therapy animals to campus during finals week. A recent study found 80 percent of college students reported feeling stress daily in the past three months, leading some to explore treatment with an emotional support or service animal. The ASPCA estimates on average, cats cost $1,053 and large dogs $1,843 every year. Pet insurance can save thousands more.
C.Y.A.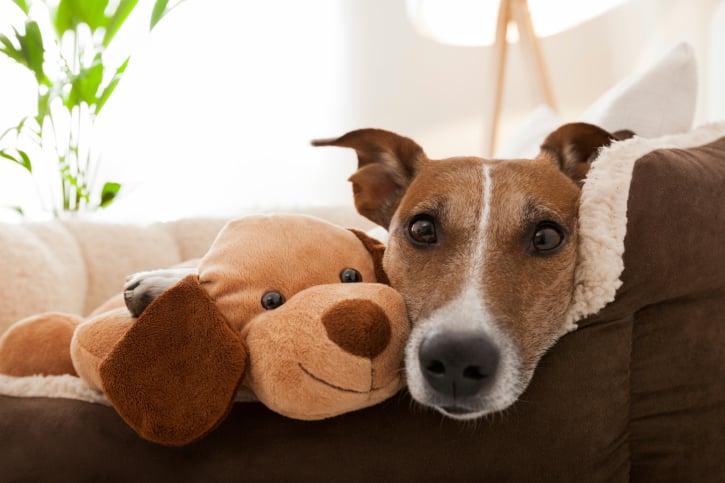 It's a smart idea to have a backup plan for your pet's healthcare. (You have one for your own career, right?) Veterinary care can be expensive – only expenses related to trained service dogs are tax-deductible – and college students don't always have the credit to make emergency purchases. (Which can be a good thing!) The National Bank of Mom and Pop isn't always open, not leaving a lot of options for pet parents in a pinch. Fido eats your term paper, spiral binding, lamination and all? An intestinal obstruction is $850 for anesthesia and surgery. Your childhood cat develops painful bladder stones and spends all night staring pleadingly at you – a cool $900 for surgical removal.
If you don't fork over the money, what's the alternative? Take your sick or injured pet home, beg friends and family, or see if the vet clinic has any payment plans. Whichever option you choose, the situation becomes a lot more stressful. Pet insurance makes sure your fur baby is fully protected, meaning all you're in charge of is a little TLC.
College student Tyler learned the value of pet insurance after an emergency with his cat, Olive.
"Pet insurance was a thing that I did not know much about until I got my first cat, Olive, the cousin of my current cats
Fridgey and Noodles
. Olive had some genetic problems that needed ongoing intervention. When I lived down in West Lafayette, Olive had some problems that I required me to take her to the Purdue Small Animal Teaching Hospital for an emergency. After this experience, I realized how expensive good medical care for her was going to cost me. That is when I started looking into pet insurance. She was still a kitten at the time and I was able to get her signed up for some. Sadly in a bittersweet way, it ended up paying off. Olive ending up needing thousands of dollars of medical care that I would not have been able to afford without the insurance. As a college student, I was able to afford the monthly insurance payments but I would have never been able to afford the vet bills," he wrote.
Pet insurance is worth it.
Although the recurring expense of pet insurance can be scary, when you do the math you're still getting a deal. Pet insurance costs $25/month in Washington state for Bug, my healthy, five-year-old indoor cat. In June, Bug ate some flowers toxic to cats (Asiatic lilies) and needed emergency fluids and overnight observation – $226 total in veterinary care. I've had her since January 2015, so nine months now, paying $225 total in monthly pet insurance payments. Less than a year in and I've already broke even.
Your pet's monthly premium may be more or less than $25, depending on their size, breed and age at enrollment. Your deductible and level of reimbursement also factor in. When you get your pet insurance quote, ask about discounts for microchipping your pet, volunteering at shelters, or military service. If you're concerned you're not getting the best deal, always call customer service and see what you can work out. Be sure to do your homework – great, more of that – before deciding on an insurer, as pet insurance plans vary widely in coverage and benefits.
It encourages responsible pet parenting.
College students aren't known for being the most responsible individuals. Having pet insurance encourages you to take your pet to the vet – after all, you know any unexpected expenses will be covered. A common theme among many pet parents is, "If I don't acknowledge it, it won't get worse." Prevention and early treatment are key when dealing with diseases in pets. Many conditions will quickly worsen without treatment and can even lead to secondary symptoms requiring additional treatment. Although taking your cat to the vet may seem like a giant hassle, it's much less complicated (and expensive) than a tooth extraction.
At the time of enrollment, Healthy Paws requires adult pets to have had a vet exam in the last year and seniors (over six) in the last 30 days. Keeping up with regular wellness appointments is essential to maintain pets' health. Senior dogs and cats need to see a vet twice yearly, puppies and kittens every month to four months for the first year of their life.
Introduce students to the world of health insurance.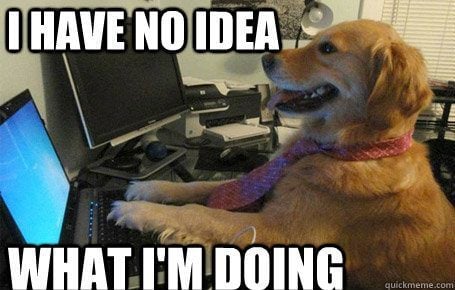 Young American adults can stay on their parents' health insurance until age 26, which many do. Many college students have plans through their college, finding themselves navigating the healthcare bureaucracy for the first time. Lucky for animals, pet health insurance is a lot less complicated. Many pet insurance companies have lifetime, yearly or per condition limits, meaning they will only pay out a certain amount before coverage stops. Find out what each pet insurance plan will and won't cover – wellness care, cancer, hip dysplasia – and decide what coverage matters to you.
Researching pet insurance plans helps students learn how to find the best deal and be wary of hidden or misleading information. Consult pet insurance comparison charts, pet lifestyle blogs, and even Facebook posts when making your final decision. Pet insurance reviews are your best friend, especially on Yelp, ConsumerAffairs and Facebook pages. Never rely on one site or person for accurate information, especially in an age of "sponsored content" and native ads.
If you love your pets like family, you want to protect them like family. By enrolling in pet insurance, you can save up to 90% on vet bills which means saying "yes" to life-saving treatments, no matter the cost. If you're not a part of our pack, start by getting a free quote.