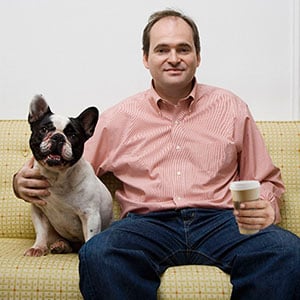 "Hmm. My budget is pretty tight as it is."
CLICK TO GET THE FACTS
At about $1 a day, many plans cost less than your morning coffee. By choosing Healthy Paws today, you can save hundreds, even thousands, in veterinary costs tomorrow.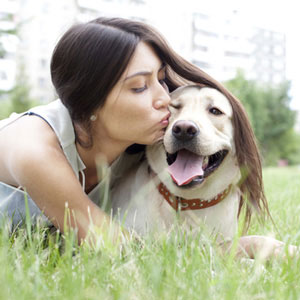 "Oh, he's only two, and in perfect health."
CLICK TO GET THE FACTS
Surprisingly, puppies are actually more prone to accidents and illnesses. But no matter your pet's age, it's important to have coverage in place before it's needed.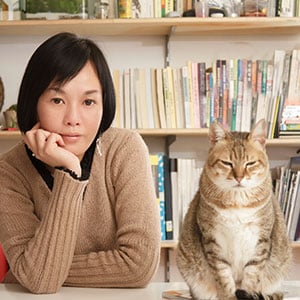 "I hear pet insurance rarely pays out
and claims are complicated."
CLICK TO GET THE FACTS
Not with Healthy Paws. Our plans provide unlimited lifetime benefits with no caps that limit coverage. And most claims are reimbursed within 10 business days.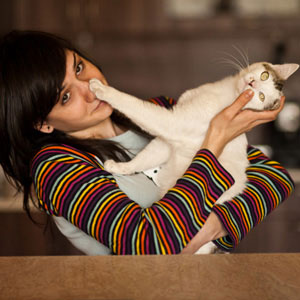 "I don't think Lola's vet takes
pet insurance."
CLICK TO GET THE FACTS
Visit any licensed veterinarian and Healthy Paws has you covered, even while traveling in Canada.
How To Save Money On Your Vet Bills
Healthy Paws - Customers Rated us the #1 Pet Insurance Plan!
We offer an affordable pet insurance plan covering everything that matters including injuries, illnesses, genetic conditions, and emergency care. Our plan is simple to understand. If it's an accident or illness, and not a pre-existing condition, you're covered! It's that simple.
We pay based on your actual veterinary bill, cover all hereditary and congenital conditions, and we're the only pet insurance company to provide unlimited lifetime benefits with an annual deductible.
Our commitment to our customers is to provide unparalleled service and support, and access to the best pet insurance plan on the planet. It's just one of the reasons why we are the #1 customer-rated pet insurance company at Pet Insurance Review.

Healthy Paws can protect you from unexpected accidents or illnesses for
as little as a $1 day
. Here's an example of what we pay on the treatments mentioned above:
Neah


Labrador Mix

Koko


Shorthaired Cat

Sam


Poodle

Condition
Vomiting/Diarrhea
Chronic Ear Infections
Ingesting a Foreign Body
Total Vet Cost
$ 1,550
$ 3,750
$ 6,250
Healthy Paws Pays*

$1,295

$3,275

$5,525

* Customer Payments based on a 90% Reimbursement and $100 annual deductible.
Get a Custom Quote in Just Seconds!
It's easy to get an instant,
online quote
and enroll immediately. Expert help is also just a phone call away at 1-800-453-4054!