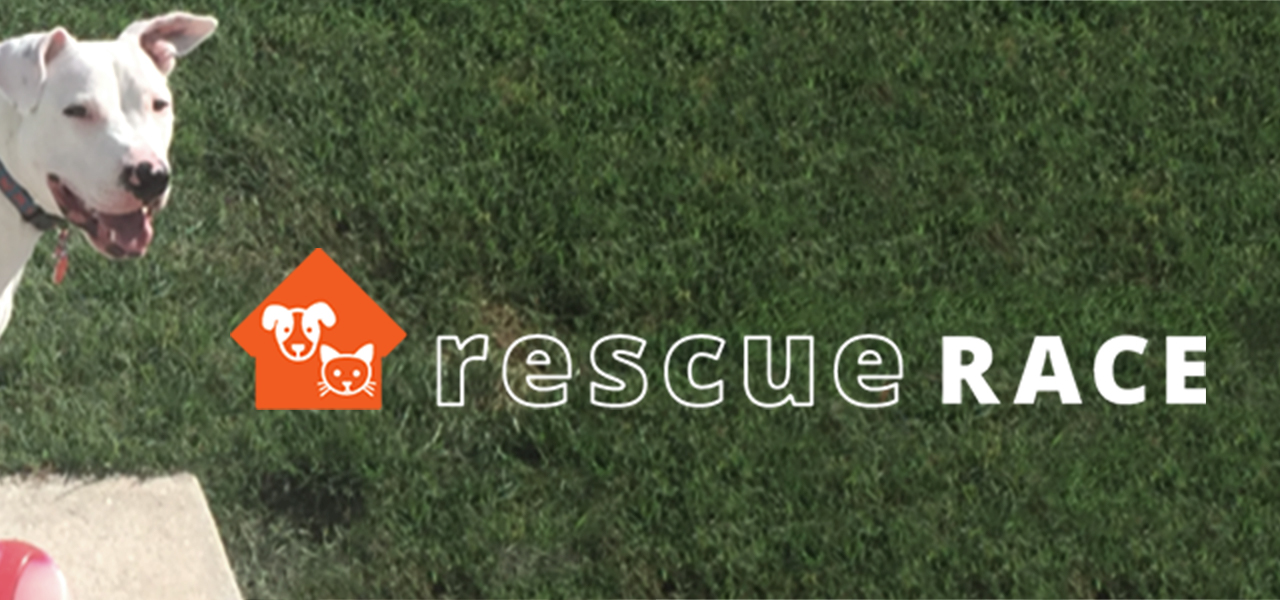 The Healthy Paws Rescue Race was a charitable initiative founded by the Healthy Paws foundation that supported many nonprofit organizations who help homeless pets. After an online "race" over two weeks, grants were awarded to six organizations with a total of $70,000 given away per race.
What Happened to the Rescue Race?
In 2020, the Healthy Paws Foundation decided to discontinue the Rescue Race so we can help more nonprofit animal rescues throughout the year. Any eligible organization can apply for a grant at any time. A Foundation Committee meets monthly to select the recipients.
Here are the results for the November 2019 Rescue Race
Forgotten Cats $20,000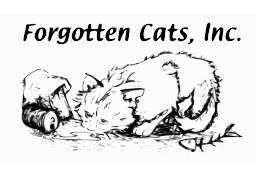 Forgotten Cats $20,000
Forgotten Cats' mission is to humanely reduce the homeless cat population through trap, neuter, vaccinate, and release. Friendly cats and kittens under 12 weeks old are placed for adoption. They would use the grant money for vet care and the feral cat sterilizations. Visit Forgotten Cats, Inc.'s website to learn more about their life-saving work.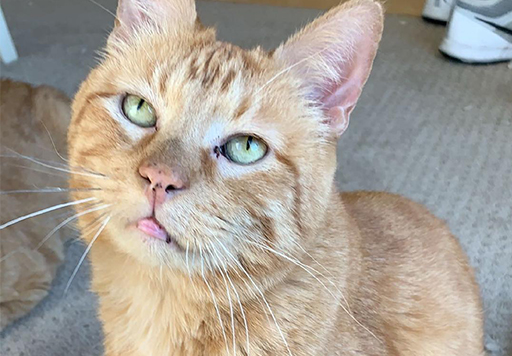 From homeless and broken to loved twice over
Chester the cat wanted nothing more than to love and be loved. But at age 13, he was left homeless after his family decided they no longer wanted him. With no place to go and no "street skills" from a life lived indoors, his health quickly deteriorated. By the time he was brought to Forgotten Cats, he was battered and broken. Chester was infested with fleas, FIV+, and had one of the worst mouth infections the vet had ever seen. He weighed a mere 7.5 pounds. If left alone, he would have died a slow and painful death, from infection or starvation.
Despite his pain, Chester would reach out for pets and give kisses, as if to say "thank you". He received the medical care that he desperately needed and went into a foster home. Shortly after, a sweet older gentleman contacted Forgotten Cats looking for an old orange cat to adopt. When they met, Chester jumped right into the man's lap! And just like that, Chester was off to his new home filled with love and companionship. They adored each other and did everything together - they shared tuna fish sandwiches, watched TV and slept - they were the best of friends. Sadly, just three months after Chester's adoption, the man died peacefully with Chester by his side. Chester, having lost his beloved pet parent, was welcomed back to Forgotten Cats, and when they opened the cat carrier door, he ran out, climbed onto his foster mama's lap and wrapped his arms around her neck. It was then that she knew, this time, Chester would stay with her forever.
Looking Glass Animal Rescue $15,000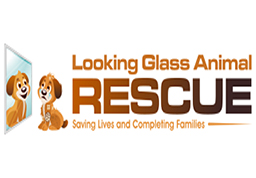 Looking Glass Animal Rescue $15,000
Looking Glass Animal Rescue (LGAR) is dedicated to rescuing animals from high-kill shelters, puppy mills, hoarding situations, fighting rings, neglect, abuse, injury and more. LGAR would use the grant money to subsidize the medical expenses of the homeless animals they rescue. Visit Looking Glass Animal Rescue's website to learn more about their life-saving work.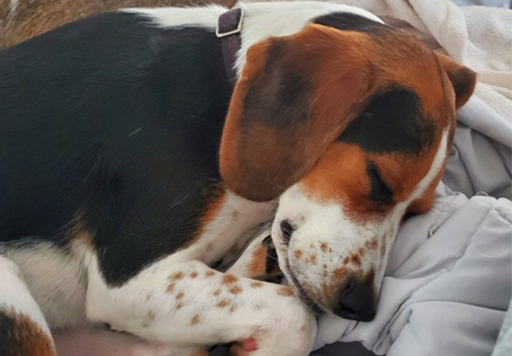 Abandoned, abused, puppy Cleo is a survivor
Cleo, a 4-month-old beagle puppy, was found severely beaten, shaking and tied to a pole outside a barber shop in the Bronx, NY. One of her eyes was swollen shut, she had cuts on her head, back and shoulders, and several internal injuries. LGAR stepped in and made sure Cleo received the medical attention she needed. Cleo's medical bills came to more than $7,000, but her story touched a nerve with the public, news media and animal activists, and LGAR was able to cover her medical expenses with donations.
After healing in the hospital, it was time for Cleo to find a new, loving home. Given such a traumatic beginning in life, you'd expect Cleo to be afraid of people, but she isn't. Cleo is a survivor, a fighter, and as it turns out, a forgiver. She eagerly sought attention from her caregivers and, with LGAR's help, found her way to her forever home. She now lives with her fur sister Penny (also a beagle) and her family in New Jersey. Cleo lives up to the reputation of her strong-willed and determined namesake, Cleopatra. She has fully recovered from her ordeal and is one very happy and lucky girl.
HART for Animals $12,500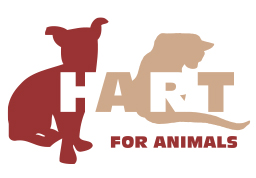 HART for Animals $12,500
HART for Animals aims to stop the euthanasia of healthy animals at a high kill shelter in Maryland. HART raised $3.5M to build a facility where adoptable animals would never have to be euthanized. HART will use the grant money to support their operation. Visit HART for Animals' website to learn more about their life-saving work.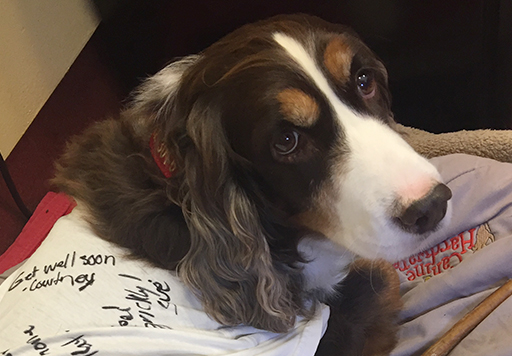 Left behind with a note, Katie lands in a loving home
Katie, an 11-year-old Springer Spaniel mix was dropped off at the county shelter by her previous owners with a note containing only her name and age. She was in bad shape with most of her teeth ready to fall out and, because she had not been spayed, multiple tumors. She was picked up by a HART volunteer and taken to the shelter where she was examined, anesthetized and had all her bad teeth removed. Two weeks later, she had surgery to remove the tumors in her mammary glands.
Katie was taken home by a shelter employee until she could heal fully. She blended in well with her foster family, which included other dogs and cats. The family fell in love with her and decided to keep her. "In my heart, I knew that there was no way I wasn't going to adopt her!" said the foster mom. Katie now cuddles nightly in bed with her pet parents and another small dog.
Furever We Love $10,000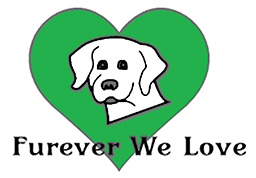 Furever We Love $10,000
Furever We Love finds homes for dogs whose guardians are at the end of their lives and have no one to take their dogs. The grant money would go to vet care and a down payment for a small rescue facility. Visit Furever We Love's website to learn more about their life-saving work.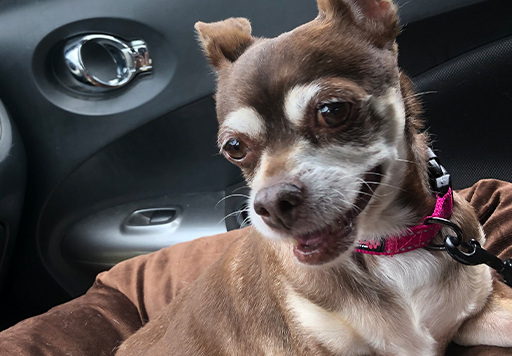 Dog headed for euthanasia saved in the nick of time
Robin, a co-founder of Furever We Love, had met a Vietnam veteran at a rescue event who was very taken with one of their rescued pups, who was already pending adoption. The man had just lost his beloved dog and was so sad and lonely. He spent the rest of the afternoon holding this pup anyway. Robin took his number and promised to call him if another suitable dog became available.
The next day, a veterinarian called about a woman who was entering a nursing home and did not know what to do with her dog Rose, so she had scheduled her for euthanasia that day.
Robin didn't have any foster parents available, but she was determined to save Rose. She called the veteran to see if he would take Rose and he said "yes". She called the veterinarian to halt the procedure and jumped in her car to retrieve the little dog, a white and brown chihuahua mixed breed. She carried Rose to meet her new Daddy, and the two immediately started playing in the yard. "It was the most beautiful sight I had ever seen. I cried tears of joy all the way home," Robin said. A few days later, she called to check in and see how things were going. "You sent me a monster," he said, jokingly. "She is the best thing that ever happened to me. I love her so MUCH!"
Pound Hounds ResQ $7,500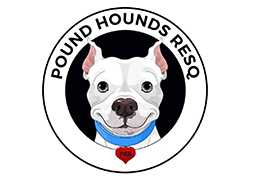 Pound Hounds ResQ $7,500
Pound Hounds ResQ saves animals slated for euthanasia in NYC, fosters and places them in loving homes. With the help of volunteers, PHR is the No. 1 rescue group saving animals from NYC shelters. The grant would be used to pay for vet bills and dog training. Visit Pound Hounds ResQ's website to learn more about their life-saving work.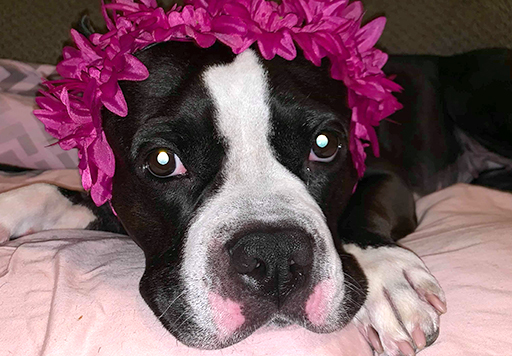 Moments from death, Brooklyn is saved just in time
Brooklyn, a boxer, was surrendered to the New York Animal Care and Control in May by a family who said they didn't want her anymore because they had no time for her. After spending 95 days at the shelter, no one had come forward to adopt and she was put on the list to be euthanized. She had been on the list for four days and was out of time. Then a woman named Sarah, a trained animal behaviorist, called Pound Hounds and said she wanted to foster Brooklyn. The scheduled euthanasia time had already passed, but volunteers called the shelter hoping Brooklyn was still alive. The call came just as she was on the euthanasia table. She was saved.
When Brooklyn arrived at Sarah's home, it was quickly clear that she was a very special dog. She received proper training and was pampered like a princess. She wore beautiful flower crowns and learned to trust again. After a short time, she was ready and was made available for adoption. Soon after, Brooklyn found her forever family with Michelle and Michael. It was love at first sight. She now visits the firehouse with Michael, takes long hikes with Michelle, and snuggles with her loving and caring family on the sofa.
St. Tammany Animal Resource Team (S.T.A.R.T.) $5,000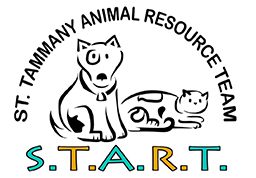 St. Tammany Animal Resource Team (S.T.A.R.T.) $5,000
S.T.A.R.T. is an animal rescue and adoption organization based in Louisiana. The group relies on volunteers to foster homeless cats and dogs and also maintains several feral cat communities. This grant will allow S.T.A.R.T. to expand their Trap-Neuter-Release (TNR) efforts and pay vet bills. Visit S.T.A.R.T.'s website to learn more about their life-saving work.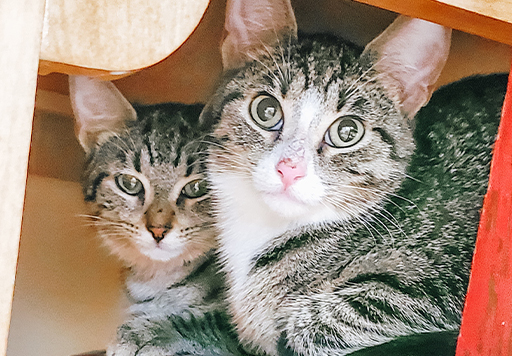 A rags to riches kitty rescue story
One day a volunteer who was feeding feral cats noticed a new mama cat with three small kittens. She monitored the family over the next several days, and noticed the tiny kittens did not look healthy. She felt it was best to try and get them into a foster home so they could get medical care. She was able to get two of the kittens that night - two girls they named Layla and Jemma. Later in the week, she was able to get the brother, which they named Jace. Several weeks later, the mom was caught, but because she was feral, she was spayed, vaccinated and released back into the colony. Layla, Jemma and Jace all had upper respiratory infections, eye infections, internal parasites and were covered in fleas. They spent over a month on various medications to get them healthy. Had these three been left out in this community, they would not have survived.
The three kittens had not been handled by humans before, so it took them several weeks to learn to trust. But they soon became loving and happy kittens. At an adoption event, a woman named Liz came looking for a pair of kittens. She had lost her cats to old age a few years back and had finally come to the point in her life that she was ready to accept another pair into her heart. The volunteers arranged for them to meet the girl kittens and everyone fell instantly in love. Layla and Jemma went home to become Ponce de Leona and Fernanda Magellan or Leona and Ferdie. Both girls are so happy in their new home and Liz and her family are spoiling them completely. These two went from not much of a chance of survival to being treated like royalty.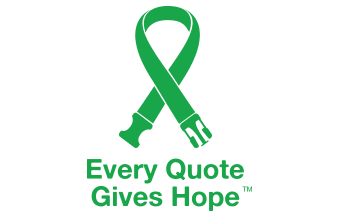 With every free quote for pet insurance Healthy Paws donates money towards a homeless pet's medical care, via the Every Quote Gives Hope program.
The Healthy Paws Foundation, a 501(c)(3) non-profit organization, provides cash grants to no-kill pet adoption nonprofits for life-saving vaccines, spay/neuter surgeries, medical treatments, food, housing and other needs of homeless pets in their care. The foundation is funded by Healthy Paws "Every Quote Gives Hope" and "Refer-A-Friend" programs. Learn more about the mission to save more homeless pets and how you can help.