Protect your pet and help a shelter pet!
Giving Back to Help Homeless Pets
With your quote, you give medical care to a homeless pet in need. And with your enrollment, you join our movement to help the millions of homeless pets have a happier, healthier tomorrow!
$25,000 Holiday Giving Program
Helping shelter pets get the care they need is a year-round commitment here at Healthy Paws. This holiday season, we're continuing the tradition by giving $25,000 to help homeless dogs and cats get healthy and get adopted!
These special non-profit organizations have each received a $1,000 donation to help the animals in their care. We'll be posting more recipients in the weeks to come along with profiles of their adoptable pets!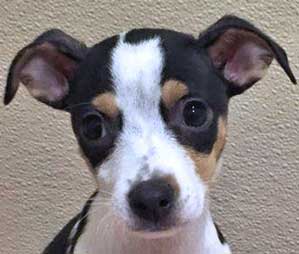 Madison Russell Terrier mix
Madison is a 2-month-old male Parson Russell Terrier mix who is full of energy. He has been neutered and is looking for a good home to call his own.
Valley Humane Society
VHS has worked to save and improve the lives of California Tri-Valley companion animals since 1987. VHS rescues and rehabilitates companion animals, champions responsible caretaking, and supports and preserves existing pet-guardian relationships. Learn More
---
Dayla Boxer mix
Dayla was rescued from an abusive home and is now looking forward to being someone's best friend and confidant. After some much needed healing, her favorite pastimes include cuddling with stuffed toys, chasing balls and giving unconditional love to her human friends.
Max Fund
Max Fund is an animal shelter and adoption center that challenges the traditional methods of animal sheltering by leading the no kill movement in Colorado. For over 25 years their goal has been to give animals, including the injured, abandoned, and abused, a "second chance at life." Learn More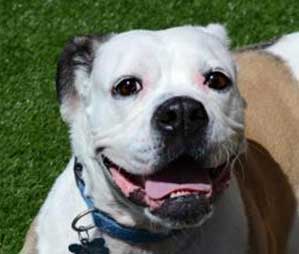 ---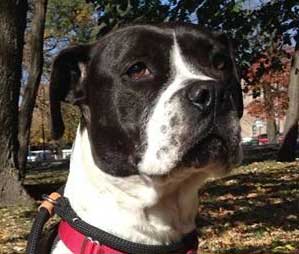 Adele Hound, Pit Bull Terrier
Adele is a sweet 3-year-old mom who was rescued from the streets with her five puppies. She has adapted very well in foster care and is quite social. She is looking for a home that will give her time and support as she acclimates and learns to trust new people.
One Tail at a Time
One Tail at a Time is an all-breed dog rescue committed to lowering euthanasia rates in the greater Chicagoland area through the rescue and adoption of dogs in need; community outreach through humane education programs; and assistance for disadvantaged and low-income families. Learn More
---
Zoey American shorthair mix
Zoey is a petite 2-year-old tan and black-striped girl. She is a bit shy at first, but will warm up quickly with some loving attention—and a few treats!
Quincy Animal Shelter
The Quincy Animal Shelter is a volunteer-run organization that prides themselves on treating their animals like family. Since 1999, they have placed more than 5,000 cats and dogs into loving and everlasting homes throughout Massachusetts and New England. Learn More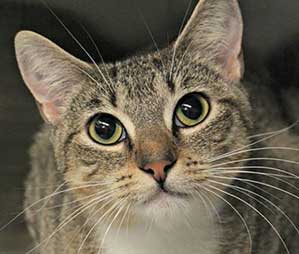 ---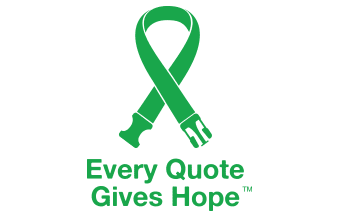 Every Quote Gives Hope™
We wanted to address the fundamental need of pet medical care by creating the Healthy Paws Foundation's Every Quote Gives Hope™ program. The simple act of getting a pet insurance quote from Healthy Paws results in a donation towards a homeless pet's medical care. We deliver that care by making cash grants to pet adoption organizations specifically for life-saving vaccines, spay/neuter surgeries, and advanced medical treatments.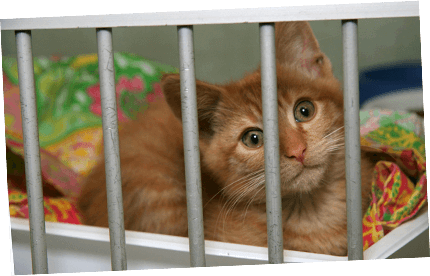 We truly appreciate all that Healthy Paws is doing for us and the rescue community!
- Tanya, Agape Animal Rescue
Apply for a Homeless Pet Medical Grant
Our customers have given us the special privilege of protecting their pets and helping care for the many homeless pets in their local communities. Together, we can give all pets a healthier and happier tomorrow.
If you are a decision maker with a progressive animal adoption group and would like to learn more, please contact us today.
Protect your pet and you'll help a shelter pet!