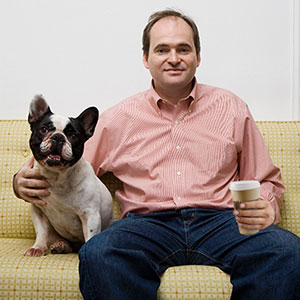 "Hmm. My budget is pretty tight as it is."
CLICK TO GET THE FACTS
At about $1 a day, many plans cost less than your morning coffee. By choosing Healthy Paws today, you can save hundreds, even thousands, in veterinary costs tomorrow.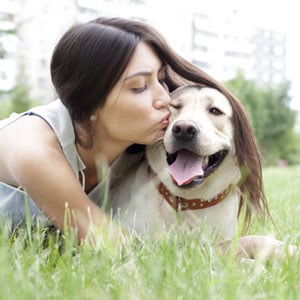 "Oh, he's only two, and in perfect health."
CLICK TO GET THE FACTS
Surprisingly, puppies are actually more prone to accidents and illnesses. But no matter your pet's age, it's important to have coverage in place before it's needed.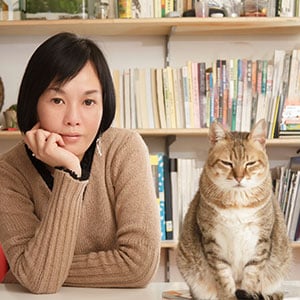 "I hear pet insurance rarely pays out
and claims are complicated."
CLICK TO GET THE FACTS
Not with Healthy Paws. Our plans provide unlimited lifetime benefits with no caps that limit coverage. And most claims are reimbursed within 10 business days.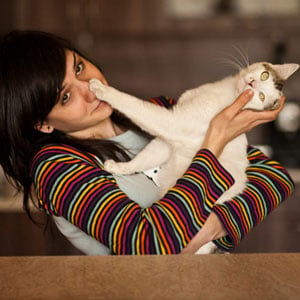 "I don't think Lola's vet takes
pet insurance."
CLICK TO GET THE FACTS
Visit any licensed veterinarian and Healthy Paws has you covered, even while traveling in Canada.
How To Save Money On Your Vet Bills
Healthy Paws - Customers Rated us the #1 Pet Insurance Plan!
We offer an affordable pet insurance plan covering everything that matters including injuries, illnesses, genetic conditions, and emergency care. Our plan is simple to understand. If it's an accident or illness, and not a pre-existing condition, you're covered! It's that simple.
We pay based on your actual veterinary bill, cover all hereditary and congenital conditions, and we're the only pet insurance company to provide unlimited lifetime benefits with an annual deductible.
Our commitment to our customers is to provide unparalleled service and support, and access to the best pet insurance plan on the planet. It's just one of the reasons why we are the #1 customer-rated pet insurance company at Pet Insurance Review.

Healthy Paws can protect you from unexpected accidents or illnesses for
as little as a $1 day
. Here's an example of what we pay on the treatments mentioned above:
Neah


Labrador Mix

Koko


Shorthaired Cat

Sam


Poodle

Condition
Vomiting/diarrhea
Chronic Ear Infections
Ingesting a Foreign Body
Total Vet Cost
$ 1,550
$ 3,750
$ 6,250
Healthy Paws Pays*

$1,295

$3,275

$5,525

* Customer Payments based on a 90% Reimbursement and $100 annual deductible.
Common Pet Insurance Questions
If you're like us, your dogs or cats aren't just pets. They're a special part of the family. From being the lovable playmate to your trusted companion, your pet is always there for you as a loyal friend.
Protecting your pets' health with Healthy Paws makes it easy to give them the best medical care while protecting your bank account from unexpected, and expensive, veterinary bills.
Top 5 Questions To Ask:
Insurance is about protecting yourself from unexpected financial costs. No one wants to be faced with skipping an important treatment or, worse case, euthanizing your pet simply because you cannot afford veterinary care. Pet insurance therefore should be about protecting you and your pet when they are sick or injured.
Most pet health insurance plans have a few basics in common. You usually select a reimbursement and deductible; can go to any veterinarian you choose; pay your vet first, file a claim and then get reimbursed; and pre-existing conditions and related treatments are not covered. Breeding issues, experimental treatments, and cosmetic surgery like declawing and tail docking are also typically not covered.
Are there limits or caps on your claims? This is very important in that you are trying to protect yourself financially while giving your pet the best medical care available. If a pet insurance company only pays 50% of your veterinary bill because of a per condition cap or benefit schedule restriction, you may find yourself left with a large bill to still pay.
Is emergency care part of my coverage? Because emergency animal hospitals are open 24/7, they charge more for treatment than your favorite veterinarian. Not all companies cover this important service or they limit the payout.
How are claim payments determined? You want to find a pet insurance plan that pays on your actual veterinary bill, not based on a pre-determined benefit schedule or based on usual and customary charges for that service. You'll get the highest reimbursement when your pet insurance plan pays on your actual bill.
What is covered? Find a pet insurance plan that is easy to understand. The more complex the policy wording, the more likely you'll find something isn't covered when you file a claim. It's especially important to make sure all hereditary and congenital conditions are covered as these are often very expensive treatments.
What is excluded? Pet insurance exclusions can vary depending on the policy chosen. All companies exclude pre-existing conditions but from there you have to do your research to make sure you know what is excluded.
Get a Custom Quote in Just Seconds!
It's easy to get an instant,
online quote
and enroll immediately. Not ready for a quote just yet? Just
click here
to visit our website for more details.