Healthy Paws Pet Insurance Discounts
At Healthy Paws, we want our pet-passionate customers to be as happy as their pets. Which is why we're giving you even more ways to save when you protect your faithful four-legged family member.
We offer a variety of special discounts on our pet insurance plan. Below are just some of the discounts we give to members of organizations, associations, employers and many others. Getting these discounts is easy too. You can self-select your own discounts when you get an instant pet insurance quote.
By the way, you don't have to be a multiple-pet family to be eligible for a discount. We think all pet families deserve to save as much as possible!
10% Lifetime Discount for Animal Welfare Volunteers


Volunteers at local shelters or other animal welfare organizations save up to 10%.

10% Lifetime Discount for Military Service


Members of the U.S. Military save up to 10%.

10% Lifetime Discount for Association or Alumni Organizations


Members of any Association or Alumni Organization save up to 10%.

10% Lifetime Discount for Membership Groups


Members of groups, like AAA, AARP and, Costco, save up to 10%.

15% Lifetime Discount for Employer Sponsored Plans


Employees of companies that sponsor Healthy Paws plans for all employees save up to 15%. If we're not part of your voluntary benefit program, tell your HR representative you know a top-notch pet insurance company that deserves their sponsorship.
Get an instant quote now and take the first step to protect your furry best friend.
*Discounts and their availability may vary by state and eligibility requirements.
Start Your Rates
Giving Back
Your enrollment helps homeless pets!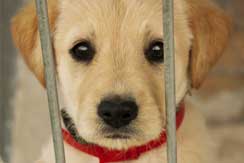 Learn More