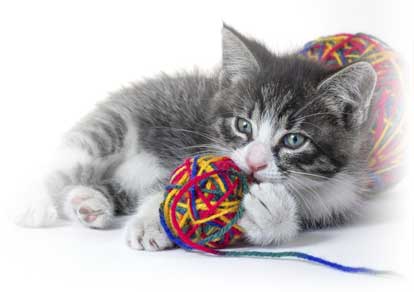 Take the first step in protecting your
furry friend by getting a free quote.
Pet Insurance in Washington
If you're like us, your dogs or cats aren't just pets. They're a special part of the family. From being the lovable playmate to your trusted companion, your pet is always there for you as a loyal friend.

This year, in Washington and around the country, 1 in 3 pets will experience an unexpected illness or injury. On account of rising pet health care costs and the advances in veterinary services, the treatments for these injuries will cost 70% more than they would have 5 years ago. What do these statistics mean for you and other pet parents in Washington?
Well, from Seattle to Spokane and all over The Evergreen State, it means pet health care treatments are more expensive than ever before. Protecting your pets' health with Healthy Paws makes it easy to give your furry family members the best medical care while protecting your bank account from unexpected, and expensive, veterinary bills.
Pet Insurance Reviews in Washington
"We received our reimbursement before our credit card was charged! Healthy Paws has been absolutely wonderful! We only started our policy for our 8-year-old Bichon mix a couple months ago, and he started acting lame around Christmas time. I took him to the vet and he had an exam and x-rays, which showed a knee problem. We were referred to a specialist and we submitted our first claim for the x-rays and pain meds.

After receiving our dog's full medical history and reviewing it for 10 business days as was stated online, Healthy Paws approved the payment of a reimbursement after our $250 deductible. Next, the specialist confirmed that our dog had an ACL tear and needed surgery.

I called Healthy Paws and they assured me that the surgery would be covered. When the surgery was performed last week, we paid the bill and the vet faxed in the claim form. We received the reimbursement check for over $2500 TWO DAYS after the claim was submitted: even before the credit card was charged for the surgery! I am amazed by the promptness and caring demonstrated by this company, and I am telling all my friends about them!"

Paula P. pet parent to Gipper – Crossbreed
10 of 10 @ PetInsuranceReview.com


Total Vet Cost
Healthy Paws Reimbursement*
| | | |
| --- | --- | --- |
| ACL/Meniscus Surgery | $ 2,809 | $ 2,528 |
*Based on $250 annual deductible and 90% reimbursement level.
"Blown out knee saved. Thank you Healthy Paws for helping me get my Rottweiler/Hound mix get back to doing what he loves best, running and playing! When he was a puppy I thought he had eaten a sewing needle and although we got through that okay, I quickly bought pet health insurance the next day. I'm so glad I did because I was able to get him the surgery he needed when he hurt his back leg.

Healthy Paws refunded the cost of the surgery in about two days, can you imagine? 2 days! Now that's customer service!"

Shawn F. pet parent to Griffin – Mixed Breed
10 of 10 @ PetInsuranceReview.com


Total Vet Cost
Healthy Paws Reimbursement*
| | | |
| --- | --- | --- |
| ACL/Knee Surgery | $ 2,208 | $ 1,987 |
*Based on $500 annual deductible and 90% reimbursement level.
Do I Really Need Pet Insurance?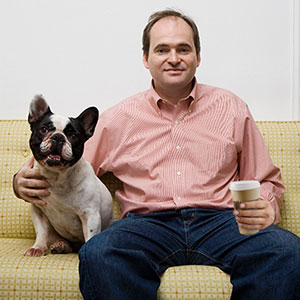 "Hmm. My budget is pretty tight as it is."
CLICK TO GET THE FACTS
At about $1 a day, many plans cost less than your morning coffee. By choosing Healthy Paws today, you can save hundreds, even thousands, in veterinary costs tomorrow.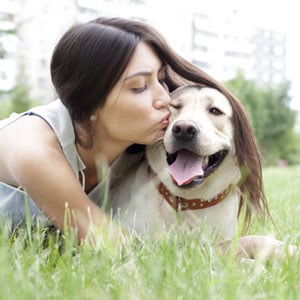 "Oh, he's only two, and in perfect health."
CLICK TO GET THE FACTS
Surprisingly, puppies are actually more prone to accidents and illnesses. But no matter your pet's age, it's important to have coverage in place before it's needed.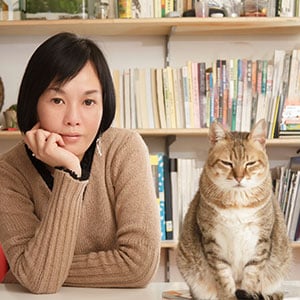 "I hear pet insurance rarely pays out
and claims are complicated."
CLICK TO GET THE FACTS
Not with Healthy Paws. Our plans provide unlimited lifetime benefits with no caps that limit coverage. And most claims are reimbursed within 10 business days.