Pet Insurance Coverage and Benefits
Get an instant quote now and take the first step to protect your furry best friend.
Protect your pet with Healthy Paws and give your dog or cat the best medical care while protecting your bank account from unexpected, and expensive, veterinary bills. Our affordable plan starts as low as $15 for cats and $20 for dogs.
What Does Pet Insurance Cover?
Pet insurance is designed to cover the unexpected accidents and illnesses that you just can't plan for, such as when the dog swallows something he shouldn't, or the cat gets a urinary tract infection. With Healthy Paws, you can be reimbursed up to 90% of your vet bills for these unexpected incidents. Coverage includes emergencies, hereditary or congenital conditions1, cancer, and chronic conditions. No pet insurance company covers pre-existing conditions, and most plans do not cover wellness visits like annual exams or teeth cleaning.
Healthy Paws offers one simple plan that provides you and your pet with no caps on claim payouts. You can visit any licensed veterinarian and Healthy Paws will reimburse you based on your actual vet bill, as opposed to some companies that reimburse based on what they think the treatment for a specific condition should cost.
Why choose Healthy Paws?
One Simple Plan.

We offer one easy-to-understand pet health insurance plan that covers new accidents and illnesses including injuries, cancer, genetic conditions, alternative and emergency care.

No Caps on Claim Payouts.

Unlike most pet insurance companies, Healthy Paws has no maximum limits on payouts; no per incident, annual or lifetime caps.

Committed to Our Customers.

Our commitment to our customers is to provide unparalleled service and support, and access to the best pet insurance coverage in the country. Our customers think highly of us and have given Healthy Paws the highest rating at Consumers Advocate, Canine Journal, and many more review sites.

99% of Claims Processed In 2 Days.

Our team of pet passionate, veterinary professionals work tirelessly to process most claims within two business days. Plus, submit your claims in just seconds by simply uploading a photo of the vet bill through our mobile app or online. It's

that

easy!

Helping Homeless Pets.

Healthy Paws is a mission-driven company. Through our Foundation, we help homeless pets receive the medical care they need to get healthy and get adopted.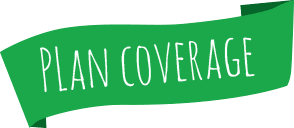 Healthy Paws Pet Insurance coverage has no caps on payouts.
If your pet needs treatment for an accident or illness, and it's not a pre-existing condition, you're covered. It's that simple.
Save up to 90% on vet bills, with no caps on per-incident, annual, or lifetime payouts.
Illnesses
Accidents
Hereditary Conditions
Congenital Conditions
Chronic Conditions
Cancer
Diagnostic Treatment
X-Rays, Blood Tests, Ultrasounds
Surgery
Hospitalization
Prescription Medications
Emergency Care
Specialty Care
Alternative Treatment
Get an instant quote now and take the first step to protect your furry best friend.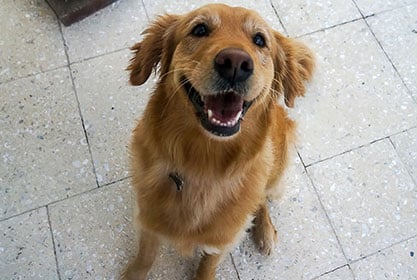 "The Healthy Paws Pet Insurance staff was incredibly helpful and supportive during the entire ordeal. Great company run by real people who care about pets!"
James, posted on Yelp
Pet Insurance Exclusions
We're all about protecting your pet from unexpected accidents and illnesses and you from the financial problems their treatment may cause.
Our pet insurance plan does not cover the following:
Pre-existing conditions
The examination fee
Pre-existing cruciate ligament injury has a bilateral exclusion. If the cruciate ligament on one leg is injured prior to enrollment or during the 15-day waiting period, then the cruciate ligament on the other leg is excluded from coverage. This is our only bilateral exclusion.
Preventative care
– Preventive healthcare including vaccinations or titer test, flea control, heartworm medication, de-worming, nail trim, and grooming.
– Parasite control including but not limited to internal and external parasites for which readily available prophylactic treatments are available.
– Dental health care, however if injury to teeth is caused by an accident, we do cover the cost of extraction and/or reconstruction of damaged teeth.
– Spaying and neutering.
– Anal gland expression.
We do not reimburse the costs, fees or expenses associated for elective procedures, boarding, behavioral modification, training, therapy or medications for behavioral modification. Please see our policy for more information on exclusions.
What is a pre-existing condition?
A pre-existing condition means that the condition first occurred or showed clinical signs or symptoms (there doesn't need to be a diagnosis) before your pet's coverage started, including waiting periods. Healthy Paws excludes pre-existing conditions from coverage as do all pet insurance companies.
Our Commitment to Our Customers
The Healthy Paws Pet Insurance plan is easy to understand, we reimburse quickly, and you can count on us to help, especially when it comes to reducing the stress of caring for a sick pet.
Our commitment is to provide you and your pet with the best customer service and best pet insurance plan in the country. We are grateful to our pet-passionate customers for sharing their love of our plan and service by giving us a 98% satisfaction rating at Consumers Advocate!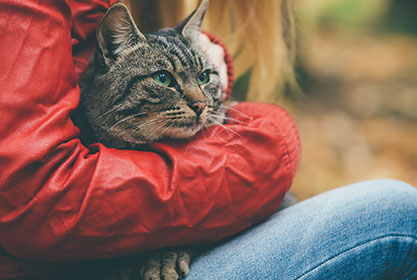 "The vet bills really added up quickly, but knowing we had insurance for Layla really put us at ease about the bills and allowed us to focus on her recovery. I submitted the bills easily online, and they approved the claims very quickly, and without any questions. They paid over $2,000 of Layla's vet bills (90% of covered charges)."
Jessica, from DeWitt, MI
Get an instant quote now and take the first step to protect your furry best friend.
1Healthy Paws includes coverage for hip dysplasia when you enroll your pet before the age of six. It is excluded from coverage if you enroll your pet when they are 6 and older. There is a twelve-month waiting period before coverage takes effect in all states except MD and NH. If signs or symptoms of hip dysplasia are noted by your veterinarian before your enrollment or during the twelve-month waiting period, hip dysplasia will be considered pre-existing and will not be covered.