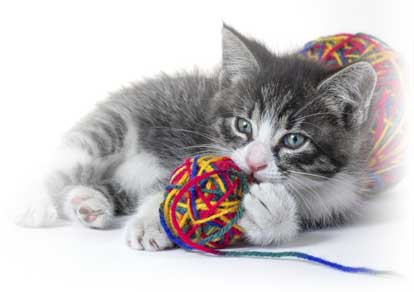 Take the first step in protecting your
furry friend by getting a free quote.
Pet Insurance in North Carolina
If you're like us, your dogs or cats aren't just pets. They're a special part of the family. From being the lovable playmate to your trusted companion, your pet is always there for you as a loyal friend.

This year, in North Carolina and around the country, 1 in 3 pets will experience an unexpected illness or injury. On account of rising pet health care costs and the advances in veterinary services, the treatments for these injuries will cost 70% more than they would have 5 years ago. What do these statistics mean for you and other pet parents in North Carolina?
Well, from Wilmington to Asheville and all over The Tar Heel State, it means pet health care treatments are more expensive than ever before. Protecting your pets' health with Healthy Paws makes it easy to give your furry family members the best medical care while protecting your bank account from unexpected, and expensive, veterinary bills.
Pet Insurance Reviews in North Carolina
"Healthy Paws is the real deal! We decided in August 2012 - after a great deal of research - to go with Healthy Paws pet insurance for our two young mixed breed rescue dogs. Zoe (11 lbs.) is a Yorkshire terrier mix and Mara (18 lbs.) is a mix of Chinese Crested and Boglen terrier. They are both very healthy dogs, but we wanted protection and peace of mind against unforeseen injury or illness.

Unfortunately, Zoe became ill October 17th, with vomiting and diarrhea. We took her to the vet that morning and a blood test revealed she had HGE (hemorrhagic gastroenteritis) and was dehydrated. She had to stay in the hospital for three days, with an IV and supportive treatment. Antibiotics, anti-nausea drugs, the works. She made a full recovery, but the cost of those three days came to $924.40, not something we can afford at one time. We paid the bill and I submitted the claim form, invoices and Zoe's records from the vet via e-mail to Healthy Paws. I e-mailed that info to them at 4:24 PM on 10/30/12 and I received a response that the claim was being processed at 9:56 AM the next morning.

Wow! The Explanation of Benefits (EOB) attached to that e-mail was so clear and concise I could see exactly what was covered minus our deductible and what the amount of the check would be that we would receive in the mail. They covered everything exactly as they were supposed to; I wish MY healthcare company had it together enough to provide such a clear EOB. Even the wording of their e-mails was warm and personal! You can tell they really care about you and your pet!"

Cecelia E. pet parent to Zoe – Yorkshire Terrier Mix
10 of 10 @ PetInsuranceReview.com

What was wrong?
Hemorrhagic Gastroenteritis
"I sure wish my health insurance companies were as good as Healthy Paws. After submitting my first insurance claim, I had an email from Healthy Paws waiting for me when I got home. Next, my 2-year-old male cat somehow broke his hip. When the surgery was done, a second break was found. So I had a substantial bill.

I submitted this vet bill and another and I received payment on both within the week. With the company helping homeless pets, the emails the company sends for a pet's birthday, inquiring how the patient is, and friendly people on the phone I couldn't have picked a better company. I highly recommend Healthy Paws!"

Marylee D. pet parent to Bandit – Domestic Long Hair
10 of 10 @ PetInsuranceReview.com

What was wrong?
Broken Leg
Do I Really Need Pet Insurance?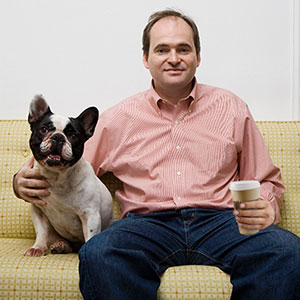 "Hmm. My budget is pretty tight as it is."
CLICK TO GET THE FACTS
At about $1 a day, many plans cost less than your morning coffee. By choosing Healthy Paws today, you can save hundreds, even thousands, in veterinary costs tomorrow.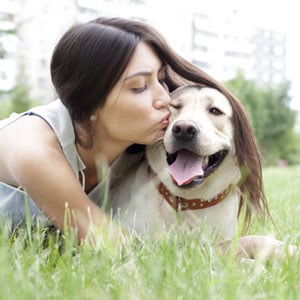 "Oh, he's only two, and in perfect health."
CLICK TO GET THE FACTS
Surprisingly, puppies are actually more prone to accidents and illnesses. But no matter your pet's age, it's important to have coverage in place before it's needed.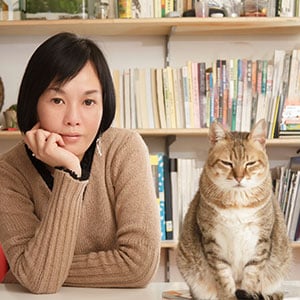 "I hear pet insurance rarely pays out
and claims are complicated."
CLICK TO GET THE FACTS
Not with Healthy Paws. Our plans provide unlimited lifetime benefits with no caps that limit coverage. And most claims are reimbursed within 10 business days.