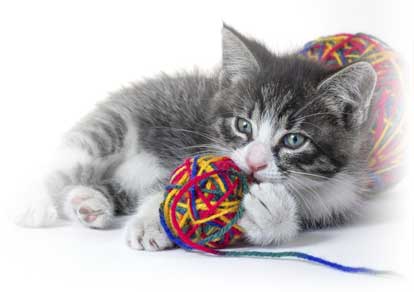 Take the first step in protecting your
furry friend by getting a free quote.
Pet Insurance in New Jersey
If you're like us, your dogs or cats aren't just pets. They're a special part of the family. From being the lovable playmate to your trusted companion, your pet is always there for you as a loyal friend.

This year, in New Jersey and around the country, 1 in 3 pets will experience an unexpected illness or injury. On account of rising pet health care costs and the advances in veterinary services, the treatments for these injuries will cost 70% more than they would have 5 years ago. What do these statistics mean for you and other pet parents in New Jersey?
Well, from New Brunswick to Ocean City and all over The Garden State, it means pet health care treatments are more expensive than ever before. Protecting your pets' health with Healthy Paws makes it easy to give your furry family members the best medical care while protecting your bank account from unexpected, and expensive, veterinary bills.
Pet Insurance Reviews in New Jersey
"Healthy Paws is Fabulous! Our perfectly healthy 2-year-old cat started acting strange, crying, spitting, then eating ravenously. We didn't realize what was going on until he had a full-blown seizure in front of us. We thought he was choking or having a heart attack. We brought him to our vet, who believed it could be epilepsy, and then referred us to a neurologist for an MRI to rule out a brain tumor.

McGee was diagnosed with epilepsy, which is manageable with meds, and he is back to his usually happy self, and hasn't had an episode in the last 3 weeks. Healthy Paws processed his claim of approx $3,600 the same day I filed, and paid to the penny all that McGee was entitled to, approx $3,200. I was really surprised, as I never had a pet insurance claim until this one. If only people could be provided such great health insurance. I've had numerous emails from the employees checking on McGee and sending him best wishes. What a great company.

I'm telling all my friends to insure their pets with Healthy Paws. They are just awesome."

Ellen B. pet parent to McGee – American Shorthair
10 of 10 @ PetInsuranceReview.com


Total Vet Cost
Healthy Paws Reimbursement*
*Based on $100 annual deductible and 90% reimbursement level.
"Incredible Customer Service. Our 1.5 yr old Pit Bull, Molly, tore her CCL (ACL) and required expensive TPLO surgery to repair her knee. Fortunately, Molly was covered by Healthy Paws Pet Insurance so she could get this very technical procedure done. Getting right to the point, Healthy Paws helped us complete the simple claims procedure and promptly paid the claim in full according to the terms set forth in the policy.

Healthy Paws was there to assist every step of the way and promptly returned every call I made to them and quickly replied to every email. The support staff at Healthy Paws was genuinely concerned and sensitive to our needs. In short, Healthy Paws made this unpleasant time in our life a lot less stressful. With the cost of pet health care being what it is, I would very highly recommend Healthy Paws Pet Insurance to anyone who is considering pet health insurance."

Leonard S. pet parent to Molly – American Pit Bill Terrier
10 of 10 @ PetInsuranceReview.com


Total Vet Cost
Healthy Paws Reimbursement*
| | | |
| --- | --- | --- |
| ACL/Knee Surgery | $ 4,330 | $ 3,897 |
*Based on $100 annual deductible and 90% reimbursement level.
Do I Really Need Pet Insurance?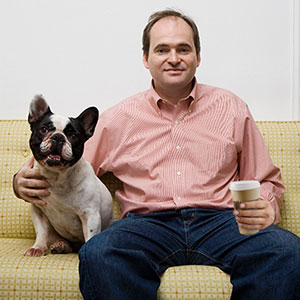 "Hmm. My budget is pretty tight as it is."
CLICK TO GET THE FACTS
At about $1 a day, many plans cost less than your morning coffee. By choosing Healthy Paws today, you can save hundreds, even thousands, in veterinary costs tomorrow.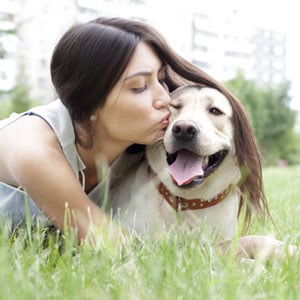 "Oh, he's only two, and in perfect health."
CLICK TO GET THE FACTS
Surprisingly, puppies are actually more prone to accidents and illnesses. But no matter your pet's age, it's important to have coverage in place before it's needed.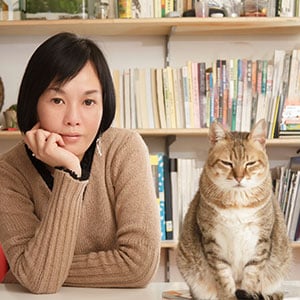 "I hear pet insurance rarely pays out
and claims are complicated."
CLICK TO GET THE FACTS
Not with Healthy Paws. Our plans provide unlimited lifetime benefits with no caps that limit coverage. And most claims are reimbursed within 10 business days.