Top-Rated Insurance for Dogs and Cats in Texas
This year, in Texas and around the country, 1 in 3 pets will experience an unexpected illness or injury. From San Antonio to Lubbock and all over the Lone Star State, it means pet health care treatments are more expensive than ever.
Healthy Paws Pet Insurance & Foundation covers your pet from head to paw. Our pet health insurance plan pays on your actual veterinary bill and covers new accidents and illnesses, cancer, emergencies, genetic conditions and much more.
If your dog or cat needs treatment for a new accident or illness (except pre-existing conditions), you're covered. It's that simple!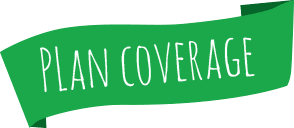 Healthy Paws Pet Insurance plan coverage has no caps on payouts.
If your pet needs treatment for a new accident or illness (except pre-existing conditions or as otherwise excluded under the policy), your pet's veterinary bills will be eligible for coverage.
Reimbursement up to 90% on vet bills, with no caps on per-incident, annual, or lifetime payouts.
Get an instant quote now and take the first step to protect your furry best friend.
What is a pre-existing condition?
A pre-existing condition means that the condition first occurred or showed clinical signs or symptoms (there doesn't need to be a diagnosis) before your pet's coverage started, including waiting periods. Healthy Paws excludes pre-existing conditions from coverage as do all pet insurance companies.
What is not covered?
We are all about protecting your dog or cat from the unexpected and you from the financial problems their treatment may cause. Our plan doesn't cover pre-existing conditions, the examination fee, or preventative care, such as annual check-ups, vaccinations, spay/neuter procedures and teeth cleaning. For more information, see our complete list of exclusions.
Is Pet Insurance Worth It?
Dallas, TX: Lilly had to have a series of tests, x-rays and ultrasounds; and subsequently, surgery to remove two bladder stones. All of this resulted in eight claims, which were processed and paid surprisingly fast! They even emailed to ask about Lilly after her surgery – sending lots of hugs her way.
Total Vet Cost
Healthy Paws Pays*
| | | |
| --- | --- | --- |
| Bladder Stone Surgery | $800 | $630 |
Get an instant quote now and take the first step to protect your furry best friend.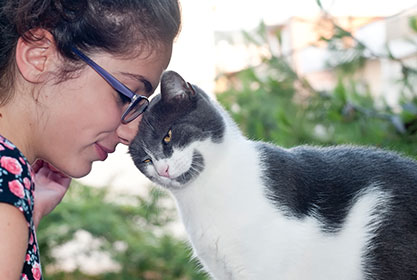 "Peeta had to have emergency surgery, multiple blood transfusions, x-rays, ultrasounds and a feeding tube for a traumatic injury. He fought for his life for a week, but is making a full recovery now because we could get him the best health care possible. Healthy Paws was there for us, from the first panicked phone call I made, throughout the whole ordeal."
Pet Insurance - From Puppies and Kittens To Senior Pets
Whether your pet gets into mischief that lands him in the emergency room or develops a disease later in life that takes you both by surprise, their medical care can cost you at any point in their life.
Pets Up to Five
Younger pets can get sick just as easily as older ones, especially when they are young, rambunctious, and have a tendency to eat things they shouldn't. Insuring your pet early on means they're less likely to have pre-existing conditions that are excluded from coverage.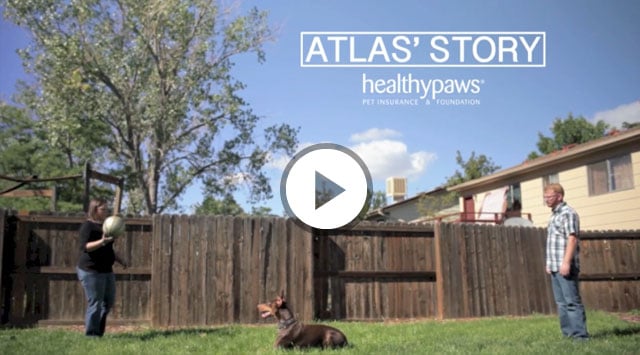 Atlas the "Dober-Goat"
Watch how this cute Doberman can't stop eating things he shouldn't. Fortunately, his pet parents protected Atlas with Healthy Paws Pet Insurance.
Pets Six and Older
As pets age, they may be affected by hereditary and congenital conditions and these treatments could cost you a fortune if you don't have pet insurance. With Healthy Paws, you can save up to 90% on vet bills. Pets between the ages of 8 weeks and 14 years are eligible to enroll. Once enrolled, your pet is protected for the lifetime of their policy.
There's no age discrimination when it comes to the unexpected.
Join today and our Healthy Paws Pet Insurance team will be there to protect you and your pet from life's (mis)adventures.
Get an instant quote now and take the first step to protect your furry best friend.
How Pet Insurance Works
With Healthy Paws, you can visit any licensed veterinarian including the specialists and emergency animal hospitals that can truly make a difference in your pet's care. We even cover alternative care. After enrolling your pet, you will have a short 15-day waiting period for accidents and illnesses and a 12 month waiting period for hip dysplasia1.
Claims. Fast, Easy, Worry Free!
With no more claim forms, we've created the fastest and easiest claim process for our customers. Just take a photo of your vet bill and submit it through the mobile app or your online Healthy Paws Customer Center. It's that easy!
We'll process your claims quickly (in fact, 99% of claims are processed in two business days) and send you a reimbursement check via mail or you can sign up for direct deposit. Of course, if it's your first claim, we'll need your pet's medical records to complete your claim. We may also pre-authorize very expensive treatments (on a case-by-case basis) with your veterinarian hospital to help reduce your upfront burden.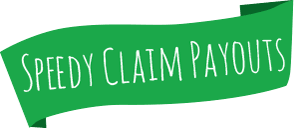 No More Claim Forms!
Simply take a picture of your vet bill
Submit via computer or mobile app
See claims status in real time
Most claims are processed within 2 days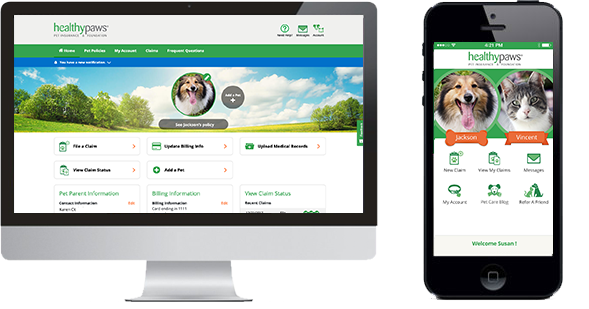 Our Commitment to Our Customers
The Healthy Paws pet insurance plan is easy to understand, we reimburse quickly, and you can count on us to help, especially when it comes to reducing the stress of caring for a sick pet.
Our commitment is to provide you and your pet with the best customer service and best pet insurance plan in the country. We are grateful to our pet-passionate customers for sharing their love of our plan and service by giving us a 98% satisfaction rating at Consumer's Advocate!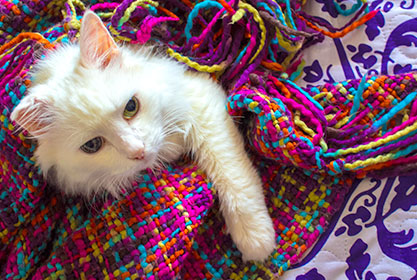 "Healthy Paws makes it simple to submit claims and they truly care. After my cat went through multiple ER visits and a surgery, they checked in every time to see how he was doing and if there's any way they can help. They are a big company with small company customer service."
Get an instant quote now and take the first step to protect your furry best friend.
*This is an approximate reimbursement based on covered treatments using a 90% reimbursement level and a $100 annual deductible.
1Lifetime hip dysplasia coverage provided at no extra cost when you enroll before the age of 6 (otherwise excluded from coverage).