Media and Press
Healthy Paws Pet Insurance is the #1 customer-rated pet insurance company offering comprehensive accident and illness coverage for dogs and cats. Here you can find our most recent awards, media coverage, news and press releases.
Recent Press Releases
Reports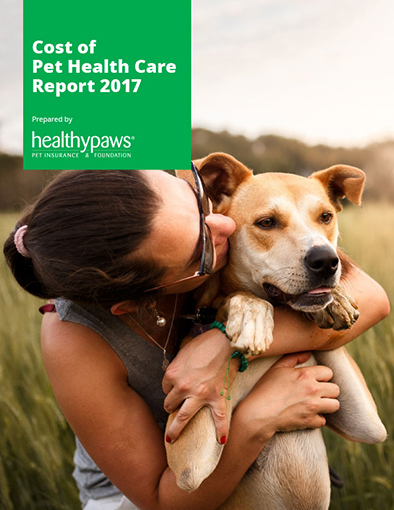 Cost of Pet Health Care: 2017
After examining incident data from almost 200,000 claims filed between June 2016 and June 2017, we've identified the most common reasons our dogs and cats visit the vet, and how much pet parents can expect to spend for the latest and greatest treatment.
Healthy Paws in the News


New Pet Owners, Let Us Introduce You to Pet Insurance
Is it worth it? Does it really work? Petco shares the basics of Healthy Paws Pet Insurance.


Dating Advice for Pet Parents
Healthy Paws CEO Rob Jackson and other pet experts share advice on how to introduce your date to your pet.


The Positive Potential of Pet Insurance
Vets benefit both financially and ethically from pet parents insuring their dogs and cats; here's how.


Soothe the Financial Bite of a 'Bad' Dog
"Dogs that are curious and adventurous can cause a lot of financial distress," says Healthy Paws CEO Rob Jackson. Here's how pet insurance can help bridge the gaps in your personal finances.


Five Common Winter Illnesses and Remedies for Dogs (and Cats!)
Healthy Paws outlines the top five winter dangers/illnesses that pet parents should watch out for — and how you can remedy them.


Insuring the Pets in Your Family
Host Jeff Flock interviews Healthy Paws CEO and co-founder Rob Jackson about the growing business of pet insurance.
Media Contact
Meg Cotiguala
KemperLesnik
312.459.6362
Get an instant quote now and take the first step to protect your furry best friend.
Get an instant quote now and take the first step to protect your furry best friend.