Media and Press
Healthy Paws Pet Insurance is the #1 customer-rated pet insurance company offering comprehensive accident and illness coverage for dogs and cats. Here you can find our most recent awards, media coverage, news and press releases.
Recent Press Releases
Reports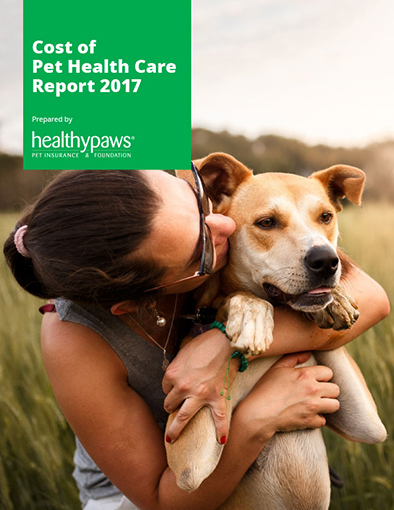 Cost of Pet Health Care: 2017
After examining incident data from almost 200,000 claims filed between June 2016 and June 2017, we've identified the most common reasons our dogs and cats visit the vet, and how much pet parents can expect to spend for the latest and greatest treatment.
Healthy Paws in the News


Top 10 Most Popular Dog and Cat Names
Reporter Leah Ingraham notices the overlap between the Healthy Paws top 10 pet names and most popular human names.


Insuring the Pets in Your Family
Host Jeff Flock interviews Healthy Paws CEO and co-founder Rob Jackson about the growing business of pet insurance.


The Best Pet Insurance
The New York Times' Wirecutter reviewers determine Healthy Paws as "great" by looking at broad coverage and unlimited benefits, as well as what happens should your pet face an accident or illness, including chronic, lifelong conditions.


This Is How Much It REALLY Costs to Own a Dog
Here's the lowdown on what it costs when you own a dog - from pet-sitting to health care. Healthy Paws weighs in on how pet insurance can help with vet bills.


The Newbie's Financial Guide to Adopting or Buying a Pet
The costs of owning a furry friend are hard to predict. Here are some of the unexpected costs newbie pet parents should anticipate.


Keeping Your Pet's Heart Healthy
February is American Heart Month, and it's a great time to evaluate not only your own heart health, but your pets' as well.
Media Contact
Meg Cotiguala
KemperLesnik
312.459.6362
Get an instant quote now and take the first step to protect your furry best friend.