Pet Hereditary And Congenital Conditions
Hereditary and congenital conditions in dogs and cats can appear as early as birth, but problems often develop later in life. Your frisky and fancy-free dog or cat may develop a hereditary or congenital condition that's very expensive to treat.
Fortunately Healthy Paws has got your pet's back, along with all their other important parts—for life. Unlike other pet insurance companies, we don't place coverage restrictions on hereditary or congenital conditions1. So while you focus on caring for your pet, we'll take care of cost, easily saving you many thousands of dollars.
What is a hereditary condition? A hereditary condition is passed down from your pet's parents. Pure breeds, especially pure breed dogs, are particularly susceptible.
Hereditary Condition
Average Cost
Healthy Paws Pays2
Elbow Dysplasia


Initial diagnostics, surgery (arthroscopy), pain medications, follow-up x-rays, and rehabilitation
$ 4,000
$ 3,500

Cherry Eye (Entropion)


Corneal stains, medications, surgical correction
$ 1,500
$ 1,250

Intervertebral disc disease (IVDD)


Initial x-rays and blood work, surgery, rehab and medications
$ 8,500
$ 7,550
Talula - A Puppy with Double Elbow Dysplasia
Talula was limping and diagnosed as a puppy with double elbow dysplasia (ouch!). Learn more about her recovery and how Healthy Paws Pet Insurance helped with over $7,000 in veterinary bills.
What is a congenital condition? Rather than inherit a health condition, your pet can develop a congenital one in utero, before the pet is born. These conditions can often lead to other complications and diseases.
Congenital Condition
Average Cost
Healthy Paws Pays2
Congenital Heart Disease


Conditions like Aortic Stenosis or Heart Valve Dysplasia. Treatment costs vary based on severity.
$ 7,000
$ 6,200

Nervous System


Impacting the brain and spinal cord, treatments costs can vary greatly depending on the severity. MRI and CT scans will be the biggest expense.
$ 5,000
$ 4,400

Liver disease


Lifelong liver supplements and regular blood work. Some cases may require surgery.
$ 6,200
$ 5,405
Pre-existing condition exclusion
If symptoms of a hereditary or congenital condition were present before you enroll (it doesn't have to be diagnosed) or during any waiting periods, the hereditary or congenital condition is then excluded from coverage.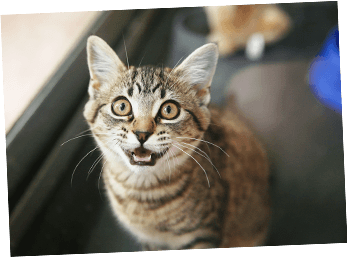 I researched many companies before going with Healthy Paws. I wish my own health insurance was this good!
- Jennifer on Angie's List
Get an instant quote now and take the first step to protect your furry best friend.
1Lifetime hip dysplasia coverage is included at no extra cost when you enroll your pet before the age of 6. It is excluded from coverage if your pet is 6 or older at the time of enrollment.
2This is an approximate reimbursement based on covered treatment costs using a 90% reimbursement level and a $100 annual deductible.
Start Your Rates
Giving Back
Your enrollment helps homeless pets!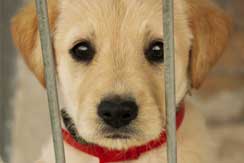 Learn More