Careers at Healthy Paws Pet Insurance & Foundation
Healthy Paws is the top-rated pet health insurance company in the country. First and foremost, we're pet-lovers. Our compassion for pets, and our passion to assure a better life for all pets, drives us to offer the best product, to hire the best employees, and offer an extraordinary caliber of service that only passion and proven experience can provide. Everything we do is driven from our love of animals and providing an exceptional experience to pet parents who've enrolled their furry family members with us!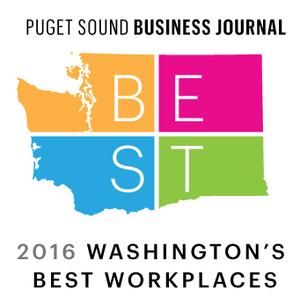 Healthy Paws is a silver medalist in Puget Sound Business Journal's 2016 Washington's Best Workplaces competition. Come work with us!
We are rapidly growing and adding to our pet-passionate team. Headquartered in Bellevue, Washington, we currently seek only local candidates. Please check our open positions below.
Position: Customer Care Specialist
Our Customer Care Team is the heart of our organization and works hard to support current and future customers. We are currently looking for a full-time customer care specialist to join our dedicated team in Bellevue, Washington. If you are passionate about animals, enjoy working with the people that care for them, and have veterinary clinic experience, this is a great opportunity for you!
Responsibilities:

Answer customer care calls regarding sales, claims, and general questions.
Respond to customer email inquiries and requests.
Troubleshoot any customer account issues.
Provide excellent customer service.
Special projects or other duties as assigned.
Required:

Passion and love for animals.
Two years of customer service experience in a veterinary hospital setting, preferably as a receptionist or vet assistant.
Fun, easy-going personality with the ability to easily converse with current and prospective customers.
Excellent computer skills, including proficiency in Microsoft applications (Excel and Word).
Proven ability to work well with others in order to maximize the effectiveness of the team.
Positive, can-do attitude.
Enthusiasm to work in a high energy, start-up environment.
Strong multitasking skills and the initiative to complete tasks independently.
Flexible schedule with the ability to work long hours as needed.
To Apply:
Interested candidates can apply online. Principals only. Recruiters, please do not contact us with unsolicited services or offers.
Position: Digital Paid Media Manager
We are seeking a full-time Digital Paid Media Manager to help acquire new leads and customers through online pay-per-click and cost-per-acquisition campaigns. The Digital Paid Media Manager will be in charge of all external and online acquisition marketing and will be managing the strategy, execution, and optimization across channels including Paid Search (PPC), Paid Media (Social & Display) and Retargeting.
Responsibilities:

Manage the strategy and setup of all paid campaigns.
Measure and optimize our paid marketing using vendor-specific dashboards, Google Analytics, and marketing analytics reports.
Research and test partnerships with new vendors to expand our reach and/or lower our cost-per-acquisition.
Collaborate with marketing teammates to maintain a consistent brand voice and message across all paid programs.
Craft landing pages and lead generation forms to be distributed through relevant paid programs.
Stay up-to-date with digital marketing trends and potential new channels and strategies to keep us ahead, including updates to social media marketing, attribution, and programmatic media buying.
Requirements:

In-depth knowledge of the various paid marketing channels and technologies, including paid search (Google AdWords & Bing Ads), retargeting, social network advertising (Facebook, Twitter, LinkedIn, Pinterest, and more), and content distribution and placement networks like Outbrain and Taboola.
Excellent communicator with the ability to sell and convince. You will manage all relationships with vendors and ensure we get the most efficient cost possible.
Experience handling marketing budgets and forecasting/reporting results.
BA/BS or equivalent working experience
To Apply:
Interested candidates can apply online. Principals only. Recruiters, please do not contact us with unsolicited services or offers.
Position: Marketing Coordinator
We are seeking a full-time Marketing Coordinator to join our team. You'll be part of a passionate marketing team of pet-lovers, working to protect more dogs and cats with Healthy Paws Pet Insurance. You will be assisting the marketing team with various tasks, such as respond to messages on social media, manage the legal process of setting up new vendors, respond to partner cases, and more.
Responsibilities:

Assist team members with day to day marketing tasks, and coordinate marketing projects and activities as requested
Interact with customers and prospects via social media to address questions and concerns in a transparent manner
Respond to partner cases, and send information about the program, as well as sample pricing
Prepare quarterly reports to partners using Salesforce
Responsible for managing legal and vendor setup processes for new marketing partners and campaigns
Maintain promotional material inventories (brochures, giveaways), place orders, coordinate deliveries, and verifying receipt
Assist with research, arrange mailing lists, and organize digital marketing library
Requirements:

1-3 years' experience working directly with clients and customers
Strong computer skills and proficiency including a strong understanding of the internet and ability to complete online research
Strong writing and communication skills
Proficiency with Microsoft Office (Word and Excel)
Detail oriented with strong multitasking skills and the initiative to get tasks completed
Strong organizational skills
Bachelor's degree or equivalent combination of experience and education
To Apply:
Interested candidates can apply online. Principals only. Recruiters, please do not contact us with unsolicited services or offers.
Get an instant quote now and take the first step to protect your furry best friend.
Start Your Rates
Giving Back
Your enrollment helps homeless pets!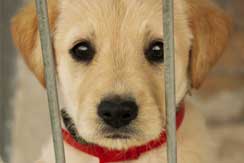 Learn More