Coverage For Chronic Pet Conditions
Whether your cat suffers from asthma or your dog has a much more serious condition like diabetes, it can easily cost many thousands of dollars to help them have a high quality of life. That cost is nothing to wheeze at! Fortunately, Healthy Paws Pet Insurance covers chronic conditions for the life of your pet.
Chronic conditions in dogs and cats
Most of the chronic conditions that humans deal with can cause our pets just as much, if not more pain and aggravation. These treatments can run into the thousands of dollars each year! Please note that chronic condition coverage only applies to chronic conditions that are not pre-existing.
Both dogs and cats can suffer from these chronic conditions:
Allergies
Diabetes
Obesity
Cancer
IBD (inflammatory bowel disease)
These chronic conditions are more common in dogs:
Dry eyes
Glaucoma
Hypothyroidism
Arthritis
These chronic conditions are more common in cats:
Asthma
Chronic upper respiratory issues
Lower urinary tract disease
Herpes
Hyperthyroidism
With far too many chronic diseases to list here, many of which can manifest at any age and are more prevalent in certain dog breeds, it really pays to be prepared. Get your instant pet insurance quote today!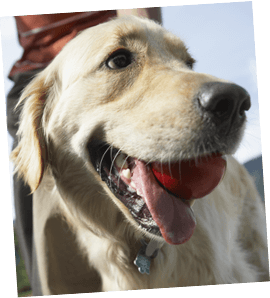 I just had to post and say THANK YOU! Healthy Paws Pet Insurance is amazing when it comes to helping us give the best care we can to our furry loved ones!
- Dinka on Facebook
Get an instant quote now and take the first step to protect your furry best friend.
Start Your Rates
Giving Back
Your enrollment helps homeless pets!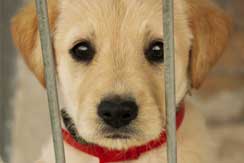 Learn More