Frequently Asked Questions
At Healthy Paws Pet Insurance, we're here to make it easier for you to care for your pet and easier on both of you if your pet has an unexpected illness or injury. We're also here to make what we do and what we offer easy to understand. Whenever you have a pet insurance question or need to talk through your options with a knowledgeable expert, please email us or call us at 1-855-898-8991.
Pet Insurance Coverage Questions
Our Commitment During COVID-19
Pre-existing Conditions
Concerns Regarding Your Pet's Prior Medical Treatment
Is My Pet Eligible?
Filing Claims
Getting Reimbursed
Managing Your Policy
Billing
Refer A Friend
Still Have a Question?
Get an instant quote now and take the first step to protect your furry best friend.
Start Your Rates
Giving Back
Your enrollment helps homeless pets!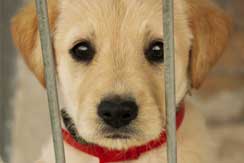 Learn More