Pet Insurance Comparison
Get an instant quote now and take the first step to protect your furry best friend.
Finding the right pet insurance for your cat or dog can be difficult. Most pet health insurance plans have a few basics in common. You select a reimbursement level and deductible and can go to any veterinarian you choose. You pay your veterinarian first, file a claim, and then get reimbursed.
But there are substantial differences between companies. These differences often impact if your claim will be covered or how much you'll be reimbursed after a veterinary visit.
Pet insurance is not like car insurance; while finding the cheapest car insurance plan doesn't always diminish your coverage, a low-cost pet insurance plan may provide more limited coverage terms. Luckily, there are pet insurance plans, like Healthy Paws, that offer extensive and easy-to-understand terms of coverage as a good option for pet parents.
When looking at pet insurance, consider the following:
Coverage. Look closely at coverage and exclusions. For example, congenital and hereditary conditions, which can be very expensive to treat, are often excluded from coverage.

Deductibles.

Plans with annual deductibles may provide greater reimbursement during a policy year than plans with per-incident deductibles (depending on the amount of the deductible). You just have to meet one annual deductible, not a deductible for every incident.

Reimbursement Method.

Not all pet insurance plans pay on the actual veterinary bill. Beware of benefit schedules or "usual and customary" policy language, as it may lower your reimbursement amounts.

Caps on Payouts.

Are there caps on payouts per incident, per year, or over the pet's lifetime? The Healthy Paws plan has no caps on payouts - no per incident caps, no annual caps and no lifetime caps.

Customer Service.

It's all about service once the policy is purchased. What are pet parents saying about their care and claims experience with a company?
What to Consider
Healthy Paws

Consumer Advocate rating at Consumers Advocate.org (2020)*
4.9
3.8
4.4
4.0
4.3
4.4
3.9
4.4
4.4
4.0
Not rated
4.8
No limits on any plans: no per-incident, annual or lifetime caps on payouts
All new accidents and illnesses covered
No restrictions on hereditary and congenital conditions1
Alternative care included
Limited
Limited
Deductible type
Annual
Annual
Annual
Annual
Annual
Annual
Annual
Annual
Annual or per condition
Annual
or per
condition
Annual
Annual
Annual
Foundation dedicated to pet welfare
Compare
ASPCA
Compare
Embrace
Compare
Figo
Compare
Lemonade
Compare
Nationwide
Compare
Pets Best
Compare
PetFirst
Compare
Petplan
Compare
Pumpkin
Compare
Spot
Compare
Trupanion

Included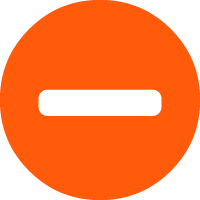 Not included or some exclusions

Included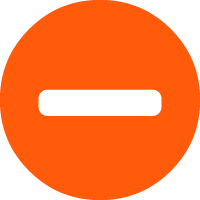 Not included or some exclusions
Here at Healthy Paws, we recognize that every pet and every pet parent is unique and requires a pet insurance plan that caters to them and their individual needs. Learn more about the Healthy Paws Pet Insurance plan to find out if it's the perfect plan for you and your pet.
Get an instant quote now and take the first step to protect your furry best friend.
*Ratings from ConsumersAdvocate.org as of July 2020.
Coverage is subject to the language of the policies as actually issued. The comparison contained herein was prepared solely by Healthy Paws Pet Insurance based upon good faith, objective reading of the language of the basic policy forms and/or endorsements and highlights selected coverages of the policies referenced as of July 1, 2020 and is subject to change without notice. To receive the latest information about other providers' available plans, please visit their website.
1The Healthy Paws plan includes coverage for hip dysplasia when you enroll your pet before the age of six. It is excluded from coverage if you enroll your pet when they are 6 and older. There is a twelve-month waiting period before coverage takes effect in all states except MD and NH. If signs or symptoms of hip dysplasia are noted by your veterinarian before your enrollment or during the twelve-month waiting period, hip dysplasia will be considered pre-existing and will not be covered.