Is Pet Insurance Worth It?
Get an instant quote now and take the first step to protect your furry best friend.
Pet insurance can save you thousands of dollars if your pet gets sick or injured unexpectedly. For as little as $25/month for dogs and $15/month for cats, the investment in pet insurance can help you say yes to life-saving medical treatments, and keep you out of the red when faced with overwhelming veterinarian bills.
At Healthy Paws, we've seen many pet parents wishing they'd purchased pet insurance plans before their cat or dog got sick or injured, as they didn't know how high the cost of treatment could get until it happened. Without pet insurance, unexpected vet bills can make a big dent in your savings account.
Real Cost-Savings From Healthy Paws Pet Parents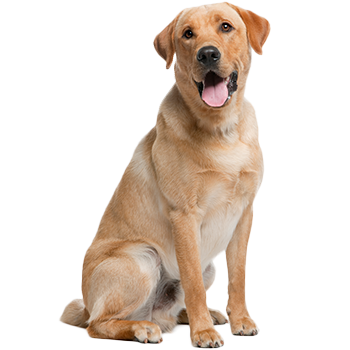 Samson
Healthy Paws saved his parents
$4,310
Claim details:
The playful pup Samson tore his ACL in a lively game of fetch. After surgery and rehabilitation, Samson is back to being active and never turns down a game of fetch!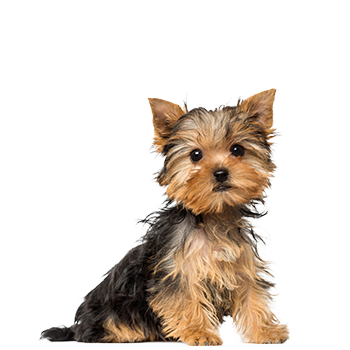 Vito
Healthy Paws saved his parents
$2,147
Claim details:
When the puppy Vito swallowed ten pennies and a dime, he got severe blood poisoning and needed urgent vet care to survive. Vito is feeling much better and is back to his playful self!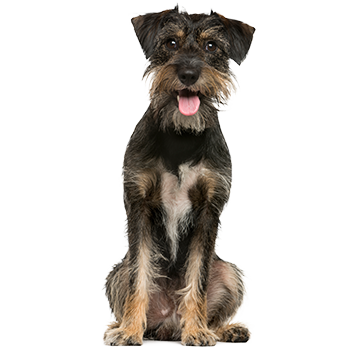 Bogie
Healthy Paws saved his parents
$4,062
Claim details:
When Bogie optimistically swallowed part of a peach pit, it got lodged in his throat. He was rushed to the emergency vet and needed surgery right away. Bogie is since fully recovered and back to his curious self!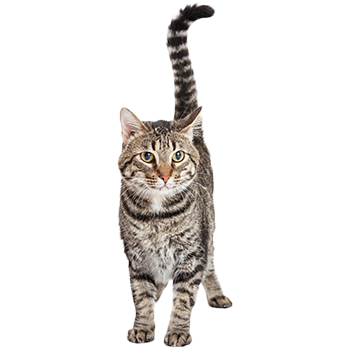 Artemis
Healthy Paws saved his parents
$2,194
Claim details:
Artemis had a severe ear infection and needed to visit both the regular vet and a specialist, multiple times. After medication and a few follow-up visits, she recovered well and is now doing great!

Previous

Next
How Does Pet Insurance Work?
Pet insurance is for the unexpected accidents & illnesses that you just can't plan for – like when the dog eats something he shouldn't or the cat is diagnosed with diabetes. With Healthy Paws' simple plan, you can be reimbursed up to 90% of your vet bills for these unexpected incidents.
Like most pet insurance companies, we don't cover pre-existing conditions. Unlike most pet insurance companies, we have no maximum limits on payouts; no per incident caps, no annual caps and no lifetime caps.
How to Get Reimbursed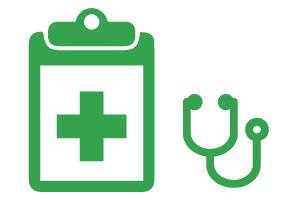 Visit any licensed veterinarian
Pay the vet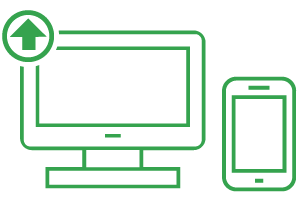 Submit your claim by taking a photo of the vet bill and submit it using our mobile app or website (no need for claim forms!)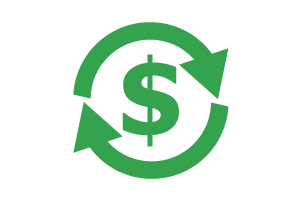 Get reimbursed via check
or direct deposit
Pet Insurance Mythbusters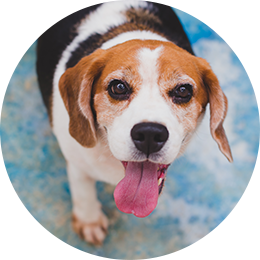 "Not all vets accept pet insurance."
You can use any licensed vet.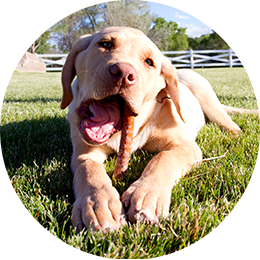 "He's a puppy and in perfect health."
Puppies are more prone to unexpected vet visits and monthly premiums are lowest if you enroll when your pet is young.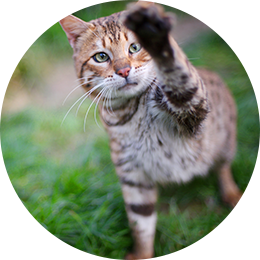 "Pet insurance is too expensive."
At about $1 a day, Healthy Paws Pet Insurance costs less than your morning coffee and can save you thousands of dollars.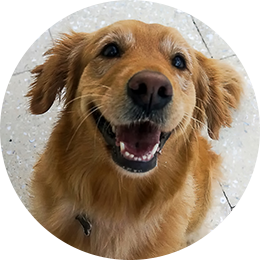 "Coverage will decrease as my dog ages."
We will never drop your pet or decrease coverage due to age or claims.
Get an instant quote now and take the first step to protect your furry best friend.
How Much Does Pet Insurance Cost Per Month?
The cost of pet insurance varies based on several factors, such as where you live and what breed your pet is. For a 2-year old dog, medium sized mixed breed living in Denver, CO, you're looking at approximately $35 per month for our most popular plan. For a 2-year-old mixed breed cat, the cost is around $20 per month.
Will Pet Insurance Save Me Money?
If you've ever had a major medical bill for a pet, you know the answer: absolutely yes. If your dog or cat is seriously injured or develops a chronic illness, it can really strain your budget. Even the most responsible pet parents may not be prepared for emergency procedures like a foreign object removal, which can cost upwards of $5,000, or a torn ACL that comes with a similar price tag.
What About a Savings Account for Pet Health Emergencies?
Unfortunately, the sudden onset of illness can wipe out a pet savings account for medical costs completely, as you'll be responsible for the full vet bill and you'll be limited by how much you've saved. What if you've saved $1,000 and you're hit with a $3,500 vet bill? With Healthy Paws, you can get reimbursed up to 90% of your vet bills with no caps on payouts and we have many customers with lifetime claim payouts exceeding $25,000.
What If I Can't Pay the Vet at the Time of Treatment?
In situations where you cannot pay your vet at the time of treatment, you may contact us to pay your vet directly. If your veterinary hospital is willing to accept payment from Healthy Paws, we can work directly with them to expedite access to your pet's medical records and the processing of your claim. This direct payment option is available for any licensed vet across the United States; it is not limited to any specific network of vets.
How Much Does Vet Care Really Cost, Anyway?
In the last decade, veterinary care has advanced immeasurably; procedures such as knee replacements, minimally invasive cancer surgeries, and chiropractic care are now available for cats and dogs, helping them to live longer. With these advancements comes considerable changes in cost, which we analyze in the Healthy Paws Cost of Pet Health Care report. It includes the top 10 reasons why dogs and cats visit the vet, as well as symptoms and cost of treatment so you can be prepared for all the wonderful and sometimes chaotic moments of pet parenthood.
Average Cost for Common Conditions
Healthy Paws Reimbursment*
Ingesting a Foreign Object
*Examples based on 90% reimbursement with $100 deductible.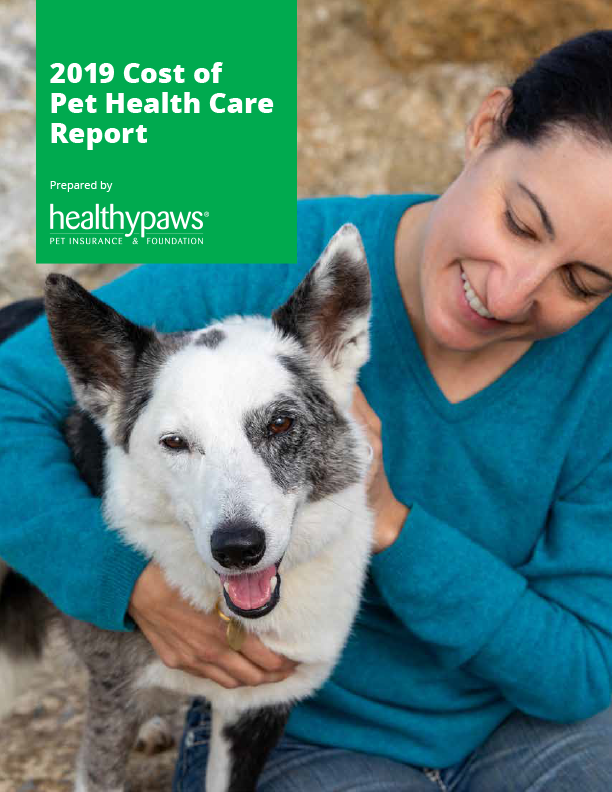 Cost of Pet Health Care Report
Still Not Convinced?
Don't just take our word for it. Healthy Paws is rated #1 by customers and experts at Consumer's Advocate, Canine Journal, and others! If you're still on the fence, check out these sources:
consumerreports.org
Consumer Reports article comparing the costs of pet insurance, and we're happy to say Healthy Paws came out on top.
reuters.com
Reuters can answer your question directly with their article, Is Pet Insurance Worth It? which talks to our friends in the industry at Pets Best.
caninejournal.com
Canine Journal has picked us multiple times as the #1 provider of pet healthy insurance.
If you're ready to explore pet insurance policies for your furry family members, start by getting a free quote from Healthy Paws.
Our Committment to Our Customers
Our commitment is to provide you and your pet with the best customer service and best pet insurance plan in the country. We are grateful to our pet-passionate customers for sharing their love of our plan and service by giving us a 98% satisfaction rating at Consumer's Advocate!
Get an instant quote now and take the first step to protect your furry best friend.