Healthy Paws Pet Insurance Discounts and Promos
At Healthy Paws, we want our pet-passionate customers to be as happy as their pets. Which is why we're giving you even more ways to save when you protect your faithful four-legged family member.
If we're not part of your voluntary benefit program, tell your HR representative you know a top-notch pet insurance company that deserves their sponsorship.
Further, we offer a variety of special discounts on our pet insurance plan. Getting these discounts is easy too. You can add your own promo-code when you get an instant pet insurance quote.
By the way, you don't have to be a multiple-pet family to be eligible for a discount. We think all pet families deserve to save as much as possible!
Get an instant quote now and take the first step to protect your furry best friend.
*Discounts and their availability may vary by state and eligibility requirements.
Start Your Rates
Giving Back
Your enrollment helps homeless pets!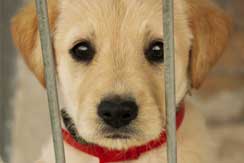 Learn More