Healthy Paws vs PetFirst
When comparing Healthy Paws to PetFirst Pet Insurance, pet parents should seriously consider PetFirst's annual claim limits and per incident-deductibles.
Unlimited Lifetime &
Annual Payouts
No Restrictions on Hereditary
and Congenital Conditions1
Customer Rating
at

PetInsuranceReview.com

PetInsurance Review.com

9.8
7.3

Included

Not included or some exclusions
Limits to Benefits and Claim Payouts
PetFirst has per incident deductibles between $50 and $500 dollars, meaning you'll have to meet your deductible multiple times each year should your pet require treatment for more than one accident or illness. There are also per incident limits of $1,000 - $3,500 depending on the plan you've signed up for (there are no per incident limits on the "Lifetime plan").
While they do not have lifetime limits for chronic conditions, there are some policy limits: annual limits range from $2,000 to $20,000, depending on plan. Healthy Paws provides you and your pet with one plan and unlimited payouts for life. Just watch Atlas's story Atlas's story to see one example of how veterinary bills add up.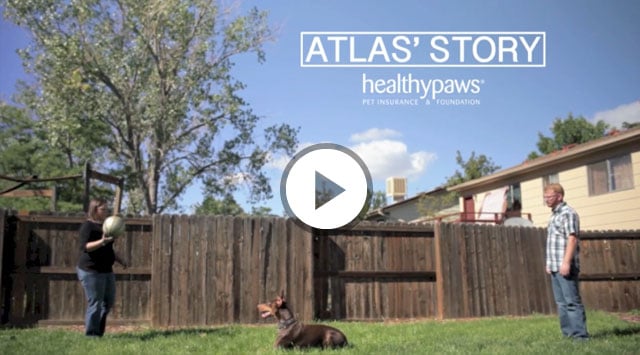 Customer Rating
PetFirst's plan has some confusing exceptions, and it makes it that much more difficult to deliver exceptional customer service. Customers simply may not understand what's covered and what's not.
That's why Healthy Paws created an easy-to-understand plan that covers everything that matters. Our customers think so, too, by giving Healthy Paws the highest rating at Pet Insurance Review, Consumers Advocate, and many more review sites.
Get an instant quote now and take the first step to protect your furry best friend.
1Healthy Paws includes lifetime coverage for hip dysplasia when you enroll your pet before the age of six. It is excluded from coverage if you enroll your pet when they are 6 and older. There is a twelve-month waiting period before coverage takes effect in all states except MD and NH. If signs or symptoms of hip dysplasia are noted by your veterinarian before your enrollment or during the twelve-month waiting period, hip dysplasia will be considered pre-existing and will not be covered.
This information is provided as a helpful pet insurance comparison guide between Healthy Paws and PetFirst. Plans change on occasion and we recommend that all pet parents complete their own research.
Start Your Rates
Giving Back
Your enrollment helps homeless pets!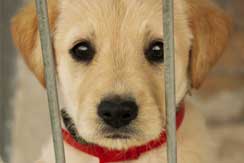 Learn More