The Healthy Paws Rescue Race is a charitable initiative founded by the Healthy Paws foundation that supports multiple nonprofit organizations who help homeless pets. After an online "race" over two weeks, we award grants to six organizations that range from $5,000 to $20,000 ($50,000 total per race).
How Does It Work?
Healthy Paws selects six non-profits to run for the money - online! Each organization tells a happy story of how one of their pets were adopted, along with their mission on how to save more homeless pets, and then people vote for their favorite. Organizations can share on Facebook, Instagram, Twitter, and more, getting their fans and community to vote for them online. The organization with the most votes takes home the biggest grant of $20,000, the runner-up gets $10,000 and four remaining organizations receive $5,000 in grants.
Here are the results for the April 2018 Rescue Race
The Leader of the Pack is...
Shadow's Fund!
Congratulations to Shadow's Fund! They've been awarded the largest grant of $20,000. Shadow's Fund is dedicated to helping the most vulnerable shelter dogs find hope and a second chance. They're excited to use the grant money to support the operation of their sanctuary and the care of their animals, giving all dogs the chance they deserve.
Happy Adoption Tale
Klifford spent his first 5 years with a homeless person. He lived a life on the streets and slept beside his best friend each night. Eventually, his friend chose a treatment path that Klifford could not follow and he ended up in a local animal shelter. His chances for adoption were slim so Shadow's Fund brought Klifford to their sanctuary, which was created for dogs that need a second chance. Here, Klifford would learn the joys of playing with other dogs and meeting new human friends but they all wondered if Klifford would ever bond with another person. Then one day came an email addressed to Klifford that made everyone laugh and consider that maybe this was it! The family had 2 dogs to play with, 17 acres and plenty of steak to share. "Tell him to give us a call if he's interested". Needless to say, he was. Life today for Klifford includes chasing squirrels across the ranch, afternoon naps on the sofa, plenty of steak, and a new best friend!
Runner-up
Pug Nation
Pug Nation Rescue of Los Angeles receives the runner-up grant of $10,000! Dedicated to the rescue, care, and placement of abandoned, neglected, and abused pugs, Pug Nation is excited to use the grant to pay for vet treatments, medicine and loving care at their "Pug Station" in Los Angeles, CA.
Happy Adoption Tale
Elsa came to Pug Nation after being hit by a car and her owners couldn't help her. When Pug Nation picked her up, the poor girl was in tremendous pain from injuries and internal damage. She needed surgery and physical therapy to regain the ability to walk. They started doing light water physical therapy with her at the station in their dog bath, and this brave little girl started not only standing but took a few steps. Miraculously, she can now walk, even trot and is doing great! She was adopted, and transformed from a little, broken body to a beautiful girl full of personality and life! She is absolutely loved and cherished in her forever home.
Other congrats go to...
Dogs2DogTags, Operation Paws for Homes, The Cat's Meow, and Utah Animal Adoption Center will receive $5,000 each.
Want to be considered for the next Rescue Race?
Do you know of a companion animal rescue organization or shelter that should be considered for the next Healthy Paws Rescue Race? Introduce us (especially if that organization is yours)! Send us an email to rescuerace@healthypawspetinsurance.com that includes their website and a monitored email address.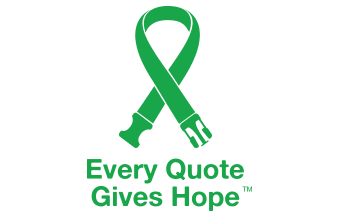 With every free quote for pet insurance Healthy Paws donates money towards a homeless pet's medical care, via the Every Quote Gives Hope program.