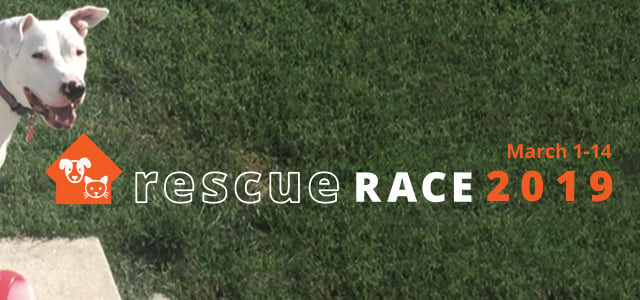 The Healthy Paws Rescue Race is a charitable initiative founded by the Healthy Paws foundation that supports multiple nonprofit organizations who help homeless pets. After an online "race" over two weeks, we award grants to six organizations that range from $5,000 to $20,000 ($70,000 total per race).
How Does It Work?
Healthy Paws selects six non-profits to run for the money - online! Each organization tells a happy story of how one of their pets were adopted, along with their mission on how to save more homeless pets, and then people vote for their favorite. Organizations can share on Facebook, Instagram, Twitter, and more, getting their fans and community to vote for them online. Every organization will receive a minimum of $5,000 and the one with the most votes takes home the biggest grant of $20,000.
Here are the results for the March 2019 Rescue Race
Puppy Kitty NYCity (PKNYC) $20,000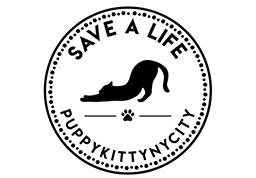 Puppy Kitty NYCity (PKNYC) $20,000
Puppy Kitty NYCity (PKNYC) is a nonprofit, volunteer-based animal welfare organization that serves the Tri-State area. Founded to help malnourished and intact animals throughout the five boroughs of New York City, PKNYC focuses on trap-neuter-return ("TNR"), fostering, and adoption of injured and in-need cats and dogs. From July to December of 2018, PKNYC saved 197 dogs and cats, secured 115 successful adoptions, and transported 23 feral cats to their new Barn Cat Initiative. The grant will provide ample opportunity to help fund these programs and increase rescue efforts. Visit Puppy Kitty NYCity (PKNYC)'s website to learn more about their life-saving work.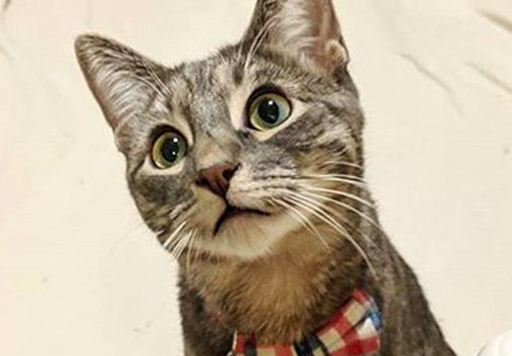 From a Damaged Kitten to Loved Family Member
In 2018, PKNYC rescued Hugo from the streets of Queens. Barely twelve weeks old, he was found with a broken pelvis and fractured leg. On the street, he was only able to move by dragging his legs, continuously scraping himself on the concrete. Following an extensive medical review, it was discovered that Hugo also had one kidney that did not function, as well as having no feeling or movement of his tail. With significant veterinary advisement, it was determined that Hugo's fractured leg needed an amputation due to atrophy. Despite these obstacles, PKNYC knew, through love and support, he could heal and live a new life in a loving home.
After months of continuous physical therapy and rehabilitation, Hugo's new adoptive mom, Camilla, reached out to Team PKNYC, knowing that she could support Hugo's special needs and be his support in his new life of love and comfort. "We knew we needed him in our lives. We assured PKNYC of our commitment to doing physical therapy and helping him live his best life," says Camilla. "After he had healed from surgery and the vet was ready to pass off his physical therapy treatment schedule, we took him home! He had a rocky start, with a ringworm diagnosis and emergency de-obstipation due to his narrow pelvis within his first 10 days at his new home. Despite his hard beginning, Hugo is a sweet, playful boy who lives life to its fullest. We are fortunate to watch him blossom and help him overcome his obstacles. He is our daily inspiration. We are grateful that PKNYC took in one very damaged kitten so we get to have him be a part of our family."
Texas Great Pyrenees Rescue (TGPR) $15,000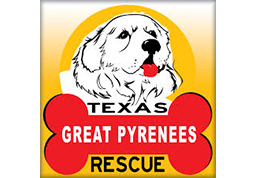 Texas Great Pyrenees Rescue (TGPR) $15,000
Texas Great Pyrenees Rescue (TGPR) covers Dallas, Austin, Houston, San Antonio and South Texas to rescue Great Pyrenees and mixes that are at-risk for injury, cruelty, abandonment, or euthanasia. With this grant, they will increase intake efforts to rescue, rehabilitate, and find homeless and injured "Pyrs" forever homes. Visit Texas Great Pyrenees Rescue's website to learn more about their life-saving work.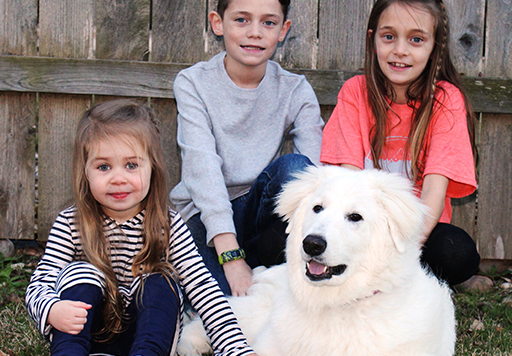 A Good Samaritan Saves Quinn
In 2018, a TGPR volunteer was at a vet hospital, preparing to bring home a dog who'd been hit by a car and was now stable. While waiting, a man walked in with a wet, dirty puppy in a wooden box. He'd been driving home from work and spotted the dog on the side of the highway, lying in mud. She was in bad shape, so he immediately drove her to the emergency vet. The volunteer recognized that the pup was a Great Pyrenees, so TGPR jumped in to save the puppy.
She turned out to be only 9 weeks old and had been hit by a car, left with multiple broken bones in her legs and pelvis. The prognosis was grim, and the hospital transferred her to an orthopedic specialist. After bathing, hand-feeding, and lots of TLC for three days, the specialist was able to operate on her.
During the surgery, he saw that the bone fragments determined that she'd been on the side of the road for at least five days. She needed metal rods and screws placed inside her pelvis, legs, and elbow to hold them together but allow for growth. She was prescribed lots of rest, antibiotics, and pain medication.
After a week, she was able to stand, and in two weeks, she took her first wobbly step. One month after surgery, she was released. She'd come in a small, injured 9lb puppy and is now a happy, healthy 50lb 5-month-old Great Pyrenees named Quinn. She's since found a forever home with a family who loves her very much.
Friends of Homeless Animals (FOHA) $12,500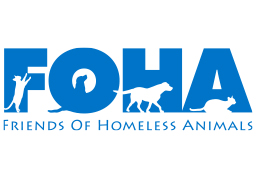 Friends of Homeless Animals (FOHA) $12,500
Established in 1973, Friends of Homeless Animals (FOHA) is a no-kill shelter that rescues and places homeless dogs and cats in the northern Virginia and Washington DC area. Every animal FOHA takes in is provided care and shelter for as long as needed, whether that means a week or for the rest of the pet's life. The grant money will support ongoing efforts to save adoptable pets throughout the region, as well as provide them the highest quality of life during their time at the shelter. Visit Friends of Homeless Animals' website to learn more about their life-saving work.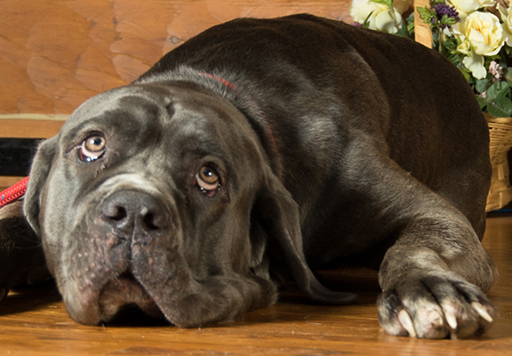 Goliath Charmed His Way into a New Volunteer's Heart
When FOHA first learned of Goliath, he had heartworm, a painful condition that is fatal without expensive treatment. One of FOHA's veterinary partners agreed to treat him, and Goliath came to FOHA to spend the next few months getting better. This huge mastiff's ample wrinkles and endless drool proved quite endearing to everyone he met, and he quickly became a favorite resident at the shelter.
After completing treatment, Goliath was heartworm-free and ready to find his forever home! He was adopted a short time later but it turned out this wasn't the end of Goliath's story: the adoption didn't work out, and he was returned to FOHA a few weeks later. More than most dogs, Goliath had a hard time readjusting to the shelter environment. He didn't like being in his run and was big enough to induce minor injuries pressing his huge head against the chain link trying to push his way out. Having had a taste of what a home was like, it seemed Goliath could hardly stand being without one again. Staff and volunteers tried everything to help him be happier and more comfortable while the search was underway for a foster family. It was his lucky day when Elizabeth, a new volunteer, saw him and asked about him.
Elizabeth said, "I kept reminding myself that the last thing I needed was another dog, especially a sad, drooling mastiff! But I kept thinking about him." After a week, she and her husband offered to take Goliath in as a foster. This gentle giant "charmed his way in to our home and our hearts," and it wasn't long before Goliath-now renamed Henry-finally got a break to match his size when they made him a permanent member of their family!
The Bulldog Haven NW $10,000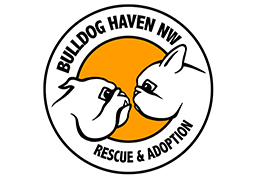 The Bulldog Haven NW $10,000
The Bulldog Haven NW rescue and adoption organization provides a safe place for English and French Bulldogs, mental & physical rehabilitation, rehoming, breed specific shelter assistance, public education and more. An all-volunteer team, they rely on donations, adoption fees, and fundraisers to cover their rescues' extensive medical care. The grant money they win will be used to help with those veterinary costs and additional fostering supplies. Visit The Bulldog Haven NW's website to learn more about their life-saving work.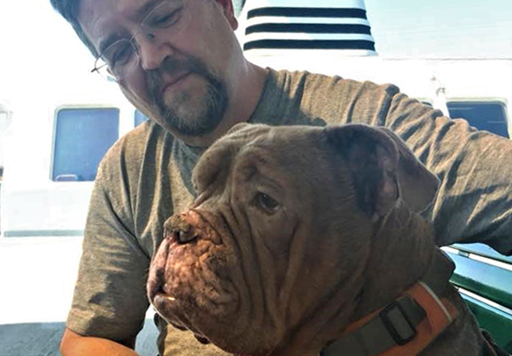 How Louise Met Ferry Ron: A Modern "Ferry Tail"
Louise was a breeder dog that was found dumped on the street. Skeletal thin with raw, open sores, she'd had many litters - including one quite recently. Bulldog Haven was called because of her condition, and a volunteer, Sara, went to deliver Louise and a big bag of food to her waiting foster mom, via ferry boat.
Struggling onto the ferry ramp with a dog that could barely walk, a man approached and asked if he could help. When he looked down at Louise, Sara saw the horror on his face and quickly explained the situation. The stranger helped get Louise up the stairs to the seating area. Louise crawled up on the seat and leaned against him for the hour ride. Shelter dogs can be pretty stinky (plus she had a skin condition), but that didn't deter this man who became known as "Ferry Ron." He carried her to her new foster's car and handed the waiting woman a significant amount of cash.
Louise spent five months in her foster home, eating good food, gaining weight, and healing her infections. She had a tumor removed and was spayed. Ferry Ron continued to donate to her care and check on her progress. He shared that he'd recently lost his beloved cat and reminisced about his long-time canine companion that had also passed. He put in an application to adopt Louise; and when it was time to find Louise's forever home, other families were considered but in the end, her fairy tale was indeed a Ferry Tail. In 2018, Louise's adoption to Ferry Ron became true and she now has an amazing human and a big fenced yard. We know they will live happily ever after.
Barky Pines $10,000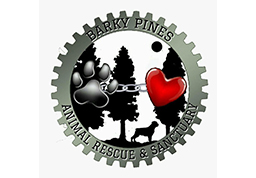 Barky Pines $7,500
Barky Pines is an animal rescue located in West Palm Beach, Florida. Their mission is to save those pets who would otherwise be euthanized by finding their forever homes. They also offer senior programs, military vet companionship, and sanctuary to a wide variety of animals. Should they receive the top grant, they would add additional housing to their sanctuary, as well as help afford further vet care. Visit Barky Pines' website to learn more about their life-saving work.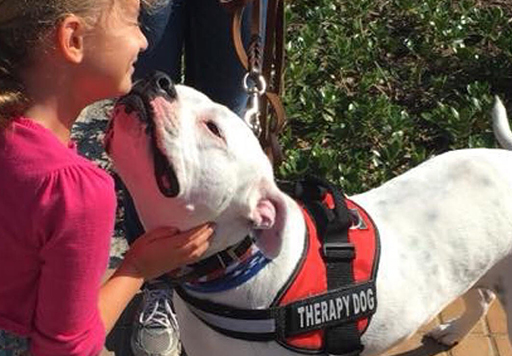 Rescue Dog Tank Becomes a Therapy Dog
In 2016, the police in Boynton Beach, FL received a call from a concerned resident about a skinny, lethargic American Bulldog puppy with a master lock around his neck in the back of a hot car. The police immediately broke the windows and pulled the dog out. When Barky Pines heard the news, they offered to rescue the dog (later renamed Tank) and find him a loving home.
Tank was quickly adopted by the Kelley family and they knew his life would be amazing. He has a natural ability to make people feel comfortable and his personality always gets a laugh. His new parents decided to work with a local therapy dog organization and after a year of training, Tank began visiting children hospitals, local events, and hospice patients on a regular basis.
Tank drew a lot of attention because he does not look like your average therapy dog: he's got a wrinkly face, floppy jowls, and an enormous, muscular body (he's pushing 100lbs!). But don't let his looks fool you; Tank is the most gentle, loving dog you will ever meet. Children and adults instantly fall in love with Tank, his goofy personality, and his playful antics. He has changed a lot of lives, lightened many hearts, and connected with incredible ease.
"I have been told by many of the parents in the children's hospitals that Tank's visits have helped them get through some dark times," says pet parent Kristyn Kelley. "There truly isn't a day that goes by where Tank doesn't cease to amaze me." They want to educate people on the beauty of rescue dogs, especially bully breeds, and to show the world how wonderful these dogs can be.
Golden Retriever Rescue of the Rockies (GRRR) $5,000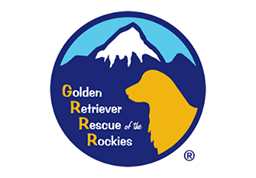 Golden Retriever Rescue of the Rockies (GRRR) $5,000
Golden Retriever Rescue of the Rockies (GRRR) is dedicated to the rescue, placement and awareness to ensure that Golden Retrievers are adopted into safe, loving homes. Since inception, GRRR has placed over 6,000 Golden Retrievers and Golden mixes in forever homes, and the need for its services grows every year. As medical care is their largest expense, the grant will help those Goldens who need treatment for conditions that range from congenital issues to injury to behavioral rehabilitation. Visit Golden Retriever Rescue of the Rockies' website to learn more about their life-saving work.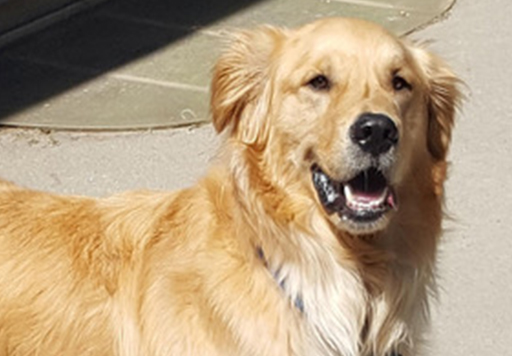 Duke's Second Chance
Handsome two and a half-year-old Duke is super sweet and loves everyone he meets. His owner brought him into the vet last year saying he came in from the backyard limping, and wouldn't put any weight on his left rear leg. The vet could tell that he was in severe pain and distress. She took an x-ray and saw a completely fractured tibia. The leg would need surgery to pin the bone back together, if Duke was to have any chance to heal and use that leg. The vet told the owner that surgery was essential for Duke's quality of life, but he didn't want to spend the money for surgery, and made the decision to euthanize his dog. Fortunately, the vet called GRRR to see if we would take Duke, and of course, they would! Thankfully, the owner agreed which was good news, but Duke was not out of the woods yet by any means.
GRRR's vet saw him immediately and made sure Duke was as comfortable as possible and that his leg was immobilized to prevent further damage. Surgery at the orthopedic hospital was extensive; it took a plate and twelve pins, but he came through like a champ! With his cone in place, he came back to stay at GRRR for his first few weeks of recovery. This good boy maintained his sweet demeanor even though he was surely in pain. He always had a tail wag and a smile for anyone who visited him. He was a very good patient and started to recover quickly.
The lucky boy has now been adopted by a wonderful couple who will give him a safe and loving home forever. He couldn't be happier.
Want to be considered for the next Rescue Race?
Do you know of a companion animal rescue organization or shelter that should be considered for the next Healthy Paws Rescue Race? Introduce us (especially if that organization is yours)! Send us an email to rescuerace@healthypawspetinsurance.com that includes their website and a monitored email address.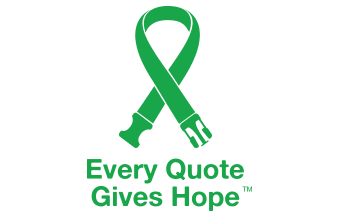 With every free quote for pet insurance Healthy Paws donates money towards a homeless pet's medical care, via the Every Quote Gives Hope program.