The Healthy Paws Rescue Race is a charitable initiative founded by the Healthy Paws foundation that supports multiple nonprofit organizations who help homeless pets. After an online "race" over two weeks, we award grants to six organizations that range from $5,000 to $20,000 ($70,000 total per race).
How Does It Work?
Healthy Paws selects six non-profits to run for the money - online! Each organization tells a happy story of how one of their pets were adopted, along with their mission on how to save more homeless pets, and then people vote for their favorite. Organizations can share on Facebook, Instagram, Twitter, and more, getting their fans and community to vote for them online. Every organization will receive a minimum of $5,000 and the one with the most votes takes home the biggest grant of $20,000.
Here are the results for the August 2018 Rescue Race
K9 Lifesavers $20,000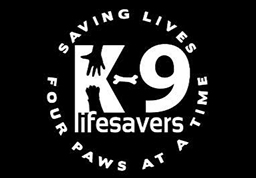 K9 Lifesavers $20,000
With the highest number of votes, K9 Lifesavers took home the largest grant of $20,000! They are a volunteer, non-profit rescue, dedicated to saving the lives of homeless and abandoned dogs from high-kill shelters and high-risk situations in Alabama, Georgia, West Virginia, the Carolinas, Tennessee, and Kentucky. The grant money will be used to treat critical care dogs as well as provide standard veterinary care. Visit K9 Lifesavers's website to learn more about their life-saving work.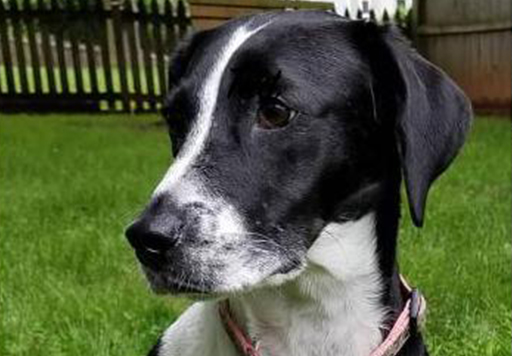 Lollie's Story
Lollie came to K-9 Lifesavers with an injured front leg that was missing its paw, another leg with ligament and tendon damage, heartworm disease and five puppies in tow. After a vet visit they determined they had to amputate her right leg, begin hydrotherapy, get a brace for her left leg, and implement heartworm treatment. She was placed with a loving foster family to help her transition into being a "tripod," and it didn't take long before the family (with four dogs already) fell in love with Lollie and adopted her!
She is still being treated for heartworm disease and has a little trouble walking, but Lollie is a true fighter; her family calls her their warrior princess and she's won the hearts of her doggy brothers, who help her gain confidence every day. Her new pet parents have even gotten her a prosthesis to help relieve the weight she bears on her left side, and they (and we) think she's a true inspiration.
Woof Gang Rescue $15,000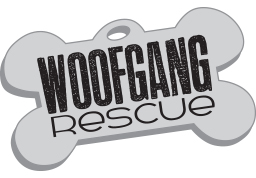 Woof Gang Rescue $15,000
Woof Gang Rescue is a no-kill, volunteer-run rescue organization serving Wisconsin, Illinois, Kentucky and Indiana. They focus on dogs at risk for euthanasia, owner surrenders, and those in danger of abuse or neglect. The Healthy Paws grant will assist in vetting incoming dogs and help with urgent medical needs. Visit Woof Gang Rescue's website to learn more about their life-saving work.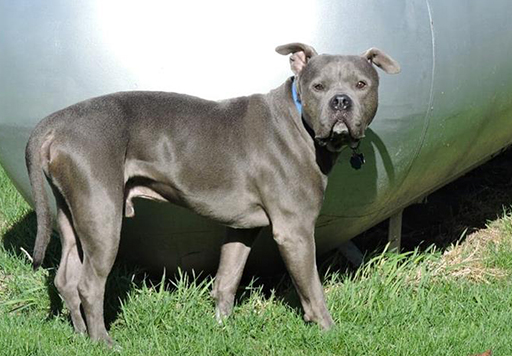 Buffalo's Story
Buffalo was found in Chicago as a stray, frozen to the ground in the middle of January. Rescuers used hot water to loosen his body before he could be transported to Chicago Animal Care and Control (CACC), where Woof Gang Rescue was connected with him. Buffalo received extensive medical care for trauma, pneumonia, and flu before being adopted to his forever home. He now has two human siblings and just last year, he also gained a furry sister from Woof Gang.
Greyhound Friends of New Jersey $12,500
Greyhound Friends of New Jersey $12,500
Greyhound Friends of New Jersey (GFNJ) is dedicated to placing retired racing greyhounds into responsible, loving homes. While GFNJ is predominantly a greyhound adoption group, they also help non-greyhounds in need of rescue from high-risk situations by providing them with a safe haven. Visit Greyhound Friends of New Jersey's website to learn more about their life-saving work.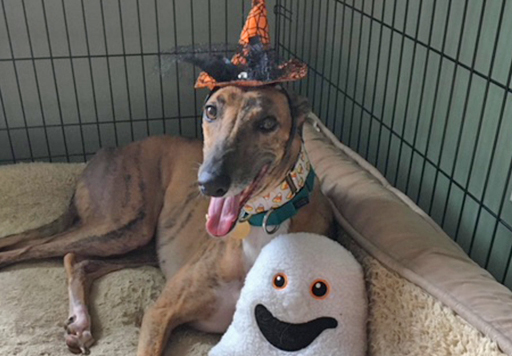 Apple Jack's Story
Apple Jack (Apple) is an adorable, sweet greyhound who came to Greyhound Friends of New Jersey (GFNJ) from a Florida racetrack at the age of two. Apple tragically broke her leg in her last race, and while the racetrack veterinarian cast her leg, it appeared to be unstable when she arrived in New Jersey. After further evaluation, vets determined that bone fragments were causing issues in the leg. She underwent physical therapy, and recovered. A GFNJ favorite, Apple was adopted by a loving family who also has another greyhound.
Pacific Pug $10,000
Pacific Pug $10,000
Pacific Pug Rescue is a volunteer organization in the Pacific Northwest rescuing pugs who have been surrendered or abused, regardless of age or condition. They provide fosters, forever homes, and medical care. The grant money would be used to pay medical costs for pugs in their care. Visit Pacific Pug's website to learn more about their life-saving work.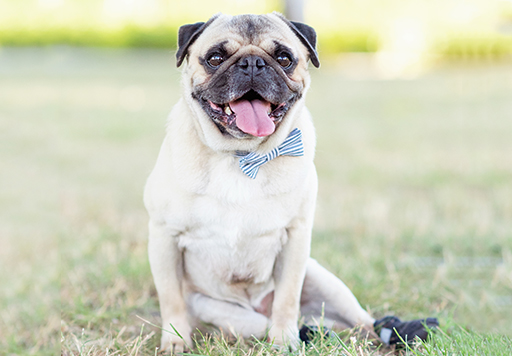 Hank's Story
Pacific Pug (PP) rescued a 3-year-old pug named Hank living in a transitional housing community who was injured; he was paralyzed, in excruciating pain, and the vet's prognosis was grim. The vet tech on duty changed Hank's fate; with her help, they visited a neurologist and discovered that he had an infection causing his paralysis. After antibiotics and physical therapy, the vet tech adopted him from PP. Today he is a healthy, happy boy and just recently went for his first run on the beach!
Arizona Cattle Dog Rescue $10,000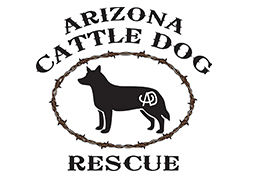 Arizona Cattle Dog Rescue $7,500
Arizona Cattle Dog Rescue (ACDR) is a non-profit who rescues and re-homes Australian Cattle Dogs in AZ. ACDR fully vets every rescue, including spay/neuter, vaccinations, and treatments for unique conditions or injury. Grant money will help to cover these expenses. Visit Arizona Cattle Dog Rescue's website to learn more about their life-saving work.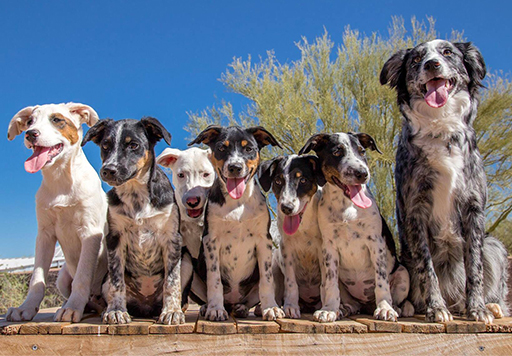 Luna & the Honeymooners' Story
Arizona Cattle Dog Rescue (ACDR) supporters Kathleen and Doug were on their honeymoon when they discovered seven abandoned, starving dogs deep on a hiking trail in Navajo National Monument Park. Without any lost-dog posters nor inquiries logged with the rangers, the duo brought the pups to ACDR. All were entered into foster care and Luna was adopted by her rescuers!
Saving Grace $5,000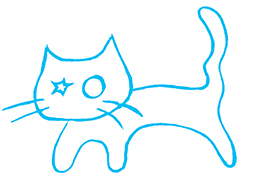 Saving Grace $5,000
Saving Grace Rescue is a non-profit organization focused on rescue and adoption of special needs and neonatal kittens. One hundred percent of their intake is pulled from euthanasia lists and high-risk shelters. The grant money will fund medical care for the incoming kitties. Visit Saving Grace's website to learn more about their life-saving work.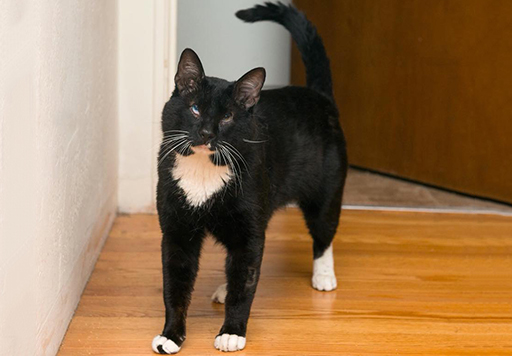 Bernie's Story
Bernie was brought in to a high-risk shelter as a young adult male with a serious hind leg injury, a heart murmur and a genetic condition that caused him to be nearly blind. Despite clearly having a rough start, he had an incredibly sweet and mellow personality. His kitty soul touched the shelter staff and they reached out to Saving Grace, knowing he was an unlikely candidate but wanted him to be rescued. After three successful surgeries, Bernie found a forever home with two other kitties and a human family who even has a pillow sewn just for him!
Want to be considered for the next Rescue Race?
Do you know of a companion animal rescue organization or shelter that should be considered for the next Healthy Paws Rescue Race? Introduce us (especially if that organization is yours)! Send us an email to rescuerace@healthypawspetinsurance.com that includes their website and a monitored email address.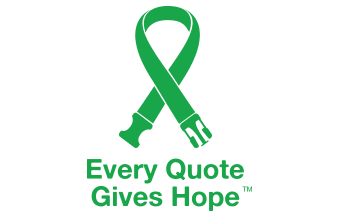 With every free quote for pet insurance Healthy Paws donates money towards a homeless pet's medical care, via the Every Quote Gives Hope program.