The Healthy Paws Rescue Race is a charitable initiative founded by the Healthy Paws foundation that supports multiple nonprofit organizations who help homeless pets.
How Does It Work?
Healthy Paws selects six non-profits to run for the money - online! Each organization tells a happy story of how one of their pets were adopted, along with their mission on how to save more homeless pets, and then people vote for their favorite. Organizations can share on Facebook, Instagram, Twitter, and more, getting their fans and community to vote for them online. Every organization will receive a minimum of $5,000 and the one with the most votes takes home the biggest grant of $20,000.
Here are the results for the November 2018 Rescue Race
Pitties & Purrs $20,000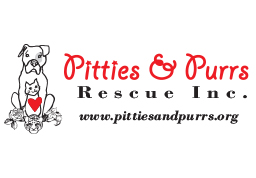 Pitties & Purrs $20,000
Pitties & Purrs specializes in animals with medical issues, taking in dogs and kitties from local shelters and also from animal control facilities around the country. Donations and grants are used to offset vet and supplies bills, which allows them to save more animals. Visit Pitties & Purrs' website to learn more about their life-saving work.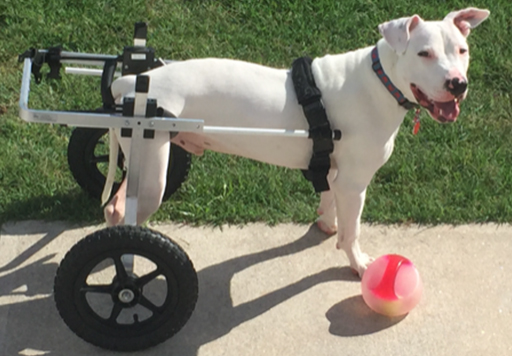 The Rescue with Heart
"Trotter was abused at seven weeks old, leaving him paralyzed and incontinent," begins Toni Vale, Vice President of Pitties & Purrs, locally known as the rescue with a heart. "We were asked to help and thankfully found him a loving foster home."
While in his foster's care, Trotter was then taken to Pitties & Purrs' vet for a second and third opinion about his legs, and, Toni continues: "after a few weeks he began to involuntarily move his legs!" He was taken to extensive physical and underwater treadmill therapy twice a week in order to help him regain mobility, but after a year, sadly, there was little to no improvement.
But Trotter is like any other dog; he just gets around using a wheelchair instead of with his back legs. He doesn't know he is different from other dogs and he isn't treated differently. "He does all of the normal dog things like play fetch, give kisses, eat lots of food, celebrate holidays and birthdays and even go on vacations." But the best news is that Trotter has found his forever home! His foster parents knew he was already home and adopted him.
Shenandoah Shepherd Rescue $15,000
Shenandoah Shepherd Rescue $15,000
Shenandoah Shepherd Rescue (SSR) is a foster-based nonprofit that in just a year, has rescued over 700 dogs. Upon intake dogs need a wellness check, vaccines, and heartworm testing, but many dogs require more extensive medical treatment. With the grant money, SSR will be able to continue to give the lives of neglected dogs a happy and loving home. Visit Shenandoah Shepherd Rescue's website to learn more about their life-saving work.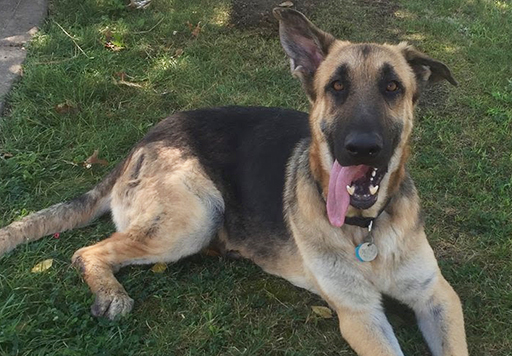 A True Who-Rescued-Whom Story
"After serving in the US Marine Corps, I was diagnosed with Post Traumatic Stress Disorder," begins John Orlando. While overseas John had interacted with many German Shepherds, so it was a natural progression to his own German Shepard, named Riddick. "The ten years I was blessed with Riddick had such a positive impact on the inordinate stress, anxiety, and depressive symptoms I would often encounter."
When Riddick passed away, John began experiencing high anxiety and stress levels. It was then that his wife came across Zeus on Facebook: "A lonely, sad, and helpless dog in a shelter across the country. We both took one look at his face and knew he was meant to be a part of our family." Zeus was said to be 'too far gone' by the shelter, but SSR disagreed, and took custody of the dog, believing someone needed him as much as he needed them.
Zeus had lived a life of neglect and abuse: he was heartworm positive, underweight, had severe mange and a bacterial infection leaving him with barely any hair. He was sent to a vet to start his long treatment and was finally adopted by John.
Zeus immediately loved his new family (both human and other canines). "He showed us that an open heart and a loving hand could make a family grow beyond wonders, and how relationships between humans and dogs can do unimaginable things for conditions suffered by both species," says John. "He truly has the most loving heart and kindest soul. Zeus has shown us what forgiveness can look like, and how love can ultimately heal any wound."
Ginger's Pet Rescue $12,500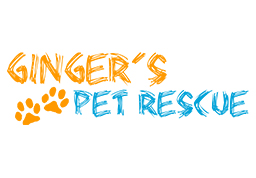 Ginger's Pet Rescue $12,500
Ginger's Pet Rescue (GPR) takes in death row dogs from California and Texas as well as Taiwan, Thailand, Korea, Mexico, and Iran. After 12 years, they have saved over 16,000 dogs. This grant will allow them to save more animals as well as provide food and vet care for pet parents fallen on hard times. Visit Ginger's Pet Rescue's website to learn more about their life-saving work.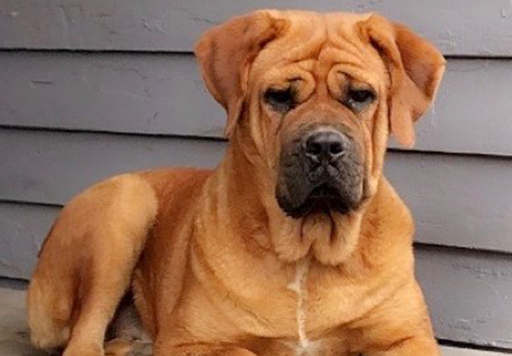 Homeless to Hopeful
"Ellie is a 2-year-old female brown and tan Mastiff," begins Ginger Luke, founder of Ginger's Pet Rescue. "She was found locked up inside a filthy, closed down restaurant and left to starve without food or water." Ellie was both physically and psychologically on her last legs: she had been horribly abused and beaten down before GPR discovered her.
"We rescued her from her torment," explains Ginger. "She is now living on a farm with two of our wonderful fosters who are working to restore her both physically and emotionally." Ellie will stay with her fosters for as long as it takes to recover before the rescue carefully selects her future pet parents and forever home.
GPR's goal is to rescue on desperate dog at a time until they are all safe, giving homeless animals with no hope the life they deserve through rescue, foster and adoption.
Golden Retriever Rescue of Mid-Florida $10,000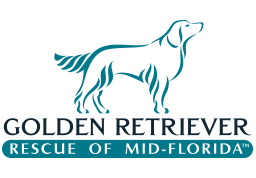 Golden Retriever Rescue of Mid-Florida $10,000
Golden Retriever Rescue of Mid-Florida is a volunteer group that rehomes golden retrievers and mixes that have lost their home or family. For 25 years, they have provided medical and foster care, adoptions and community education in Florida. The grant would be used for medical costs for incoming dogs and those in the sanctuary program. Visit Golden Retriever Rescue of Mid-Florida's website to learn more about their life-saving work.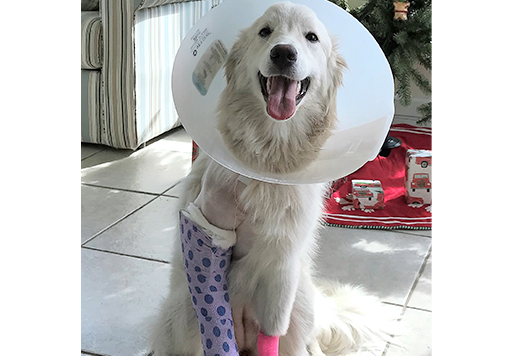 Healing Hearts and Saving Lives
Golden Retriever Rescue of Mid-Florida (GRRMF) was requested to step in when a local shelter took in 8-month-old Nova, a golden retriever blend, who almost lost her life when hit by a car. She'd been surrendered by her owners, as they could not afford her vet bills necessary to help her heal. GRRMF took Nova to urgent care for her injuries, which included a shattered elbow and bone shards in her shoulder.
"Nova was greeted by our village of volunteers and was admitted to our emergency vet and specialists," says Janet Sturman, volunteer at GRRMF. "She received pain management, triage and received the surgery necessary to stave off amputation. She was put into our Healing Heart program that utilizes long term fosters who also worked with her during a long period of rehabilitation." The great news is that her foster was indeed a fail (of the good variety!). Her foster says, "She has filled the empty spaces I knew I had and filled the voids I never knew I had. She gives hope and of course - love!"
Nova means 'chasing butterflies' in the Native American Culture, and, in a sense, her kind and gentle demeanor expresses this. "She makes every day count and the family loves her and cheered her on," says Janet. "She is enjoying her carefree life, thanks to GRRMF."
Jelly's Place $10,000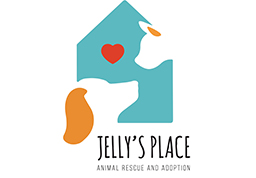 Jelly's Place $7,500
Jelly's Place is a no-kill shelter that advocates for abandoned, abused, neglected, and injured urban dogs and cats. Run by volunteers, they provide adoption services and medical and food assistance to low-income pet parents. The grant would help fund veterinary care for the many animals that they help. Visit Jelly's Place's website to learn more about their life-saving work.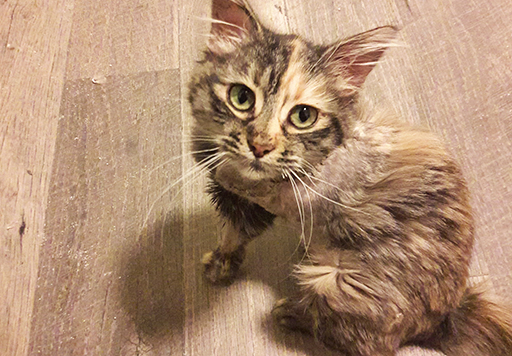 Sweet Kitten Gets Second Chance
"Delilah is a tortie kitten around 5 months old who was found by a homeless man with a severe injury to her front left leg," says Chris Stahl, Treasurer of Jelly's Place. "Her bone was exposed up to her shoulder and her front paw was decomposing and hardened."
Even through these severe injuries, Delilah was still a sweet, purring, and very loving kitten. After trying to get several vets to treat her - and no one would take her without a payment - the good Samaritan was guided to Jelly's Place which lead to Delilah receiving essential medical care. "A quick visit to the vet led to the amputation of that leg, painkillers, and a course of antibiotics," continues Chris. "She developed an infection after the surgery because the injury was so extensive and had to be re-hospitalized for a few days, after which she was returned to Jelly's Place for her recovery."
Luckily, Delilah recovered quickly and got along well with all the other cats. Having three legs has made no difference to her ability to climb and play, and she has remained her sweet disposition throughout the ordeal. Soon after she healed, an adopter came forth who was very interested in her as she already had a three-legged kitty at home. She was adopted and is very loved by her new mom.
AlleyKattz Rescue $5,000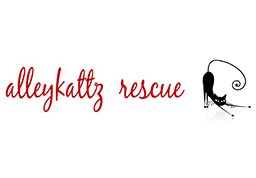 AlleyKattz Rescue $5,000
AlleyKattz rescues cats that deserve a second chance through rehabilitation and adoption. All cats are fully vetted, and they provide food and insulated housing for about 60 cats in colonies. The grant will help save more kitties and provide them with food and medical care. Visit AlleyKattz Rescue's website to learn more about their life-saving work.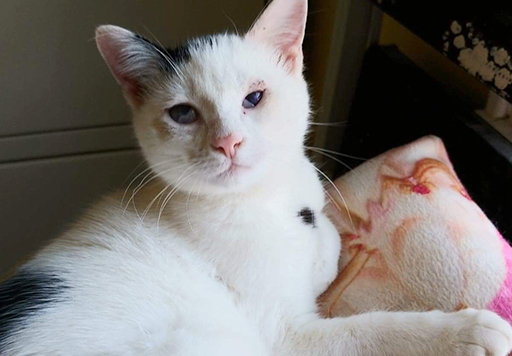 Unconditional Kitten Love
After a kitten with dirt stuck on his face was found by a volunteer and then brought in to the vet, he was diagnosed with a severe case of ringworm that even affected his eyesight. Affectionately called Blinky, he was put on medication, determined to be about 5 months old, and homed with a foster who began nursing him back to health.
While at his foster home, Blinky made a favorite human (the daughter in the house, Scarlett) who had noticed his eyes went in different directions and subsequently made him an eyechart to help strengthen the muscles. After multiple trips to the vet, Blinky was diagnosed with entropion, an eye condition that requires surgery. He would first need to recover from the ringworm infection and gain some weight.
When it was time to put him up for adoption, Scarlett protested; she asked AlleyKattz if she could adopt Blinky. "How can I say no to the little girl who took such good care of him? The little girl who did not care that his eyes were wonky, or he had ringworm, she just loved him as he was! That's true love," says Sonnia Cepeda, Manager at AlleyKattz.
Blinky now has a full furry family that consists of cats and dogs, but he loves his human sister Scarlett most of all. "This little guy would have died if he was not found. BUT now look at what he has found! A family that loves him just as he is," says Sonnia. "Every animal deserves to be rescued and a wonderful home. Blinky took a special place in our hearts."
Want to be considered for the next Rescue Race?
Do you know of a companion animal rescue organization or shelter that should be considered for the next Healthy Paws Rescue Race? Introduce us (especially if that organization is yours)! Send us an email to rescuerace@healthypawspetinsurance.com that includes their website and a monitored email address.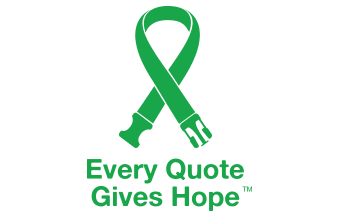 With every free quote for pet insurance Healthy Paws donates money towards a homeless pet's medical care, via the Every Quote Gives Hope program.