Congratulations to all the organizations that took part in the Healthy Paws Rescue Race! After supporters voted and share their favorites, it has been determined who will receive the $20,000 grant.
Protect your pet and you'll help a shelter pet!
The Leader of the Pack is...
Congratulations to Milo Foundation! They are awarded the grant of $20,000. The Milo Foundation rescues at-risk animals and matches them to homes that will provide lifetime care and rehabilitation to those who need it. They offer sanctuary to those who are not placed and educate about responsible pet parenting (including spay/neuter).
Other Congrats Go To...
Labs4Rescue receives the runner-up grant of $10,000. This Connecticut-based non-profit is dedicated to giving a new life for rescued or displaced Labrador Retrievers. They will use the grant money to cover the veterinary costs of spay/neuter, vaccinations, and heartworm testing and treatment.
Runner Up
Labs4Rescue

Abandoned Animal Rescue, Assistance Dogs Northwest, Carolina Animal Rescue & Adoption and Copper Country Humane Society receives $5,000 each.
Congratulations to all participants!
Do you know of an organization that should be considered for the next Healthy Paws Rescue Race? Introduce us (especially if that organization is yours)! Send us an email to rescuerace@healthypawspetinsurance.com that includes their website and a working email address.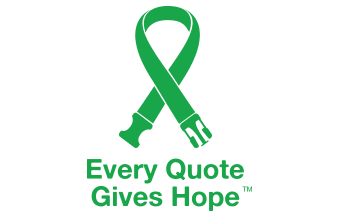 With every free quote for pet insurance Healthy Paws donates money towards a homeless pet's medical care, via the Every Quote Gives Hope program.