It's 7:45 pm. You just got home from work.
You set your bag down, kick off your shoes and do what any infatuated puppy parent would do after a 10 hour day at the office: you go to greet your adorable 15-week-old lab mix. Lucy.
Where the heck is she anyway?
As you make your way across the living room, you say her name "Lucy … hey girl." Nothing. You say her name again "Lucy … hey gir-" – and your spine straightens.
With the warmth of wet carpet between your toes you stand there – arguably a few seconds longer than you need to. It's okay though. No judgment from any of us. You had a long day. Plus, we've all been there a time or two ourselves. :-)
Really though? She needed to pee on the carpet in the 40-min she was home alone? Ugh.
Before you can get mad and your inner Desi Arnaz can blurt out "Lucy! You got some 'splainin' to do!"- she comes bounding around the corner, tail wagging, tongue dangling, completely ecstatic to see you.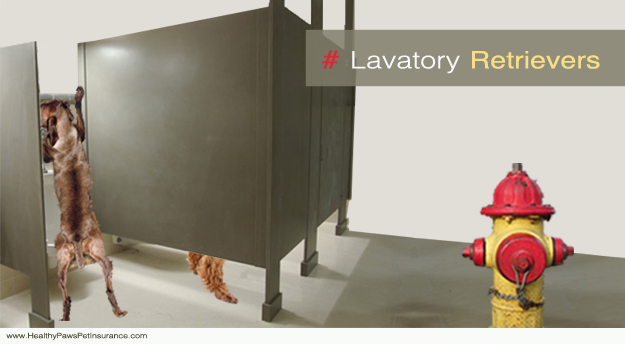 It's this moment that you're reminded of two things as a dog parent:
1) No human will ever greet you more excitedly or love you more unconditionally than your dog.
2) Urine puddles – especially those of the indoor variety – are not awesome to step in. #FactualStatement
Because it's never easy to housebreak a puppy, we decided to enlist the help of 8 pet's choice ambassadors to share their own stories – their own canine potty training trials and tribulations.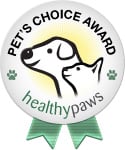 So, here are some of the most common mistakes people make when house training, as well as some of the best ways to avoid those pitfalls, courtesy of a group of pet lovers who're as knowledgeable about their dog training as they are prolific in their blogging.
Enjoy the stories from our Pets Choice Ambassadors, which each of them have graciously shared with us. And definitely check out their blogs, too.
Did you know puppies have just as many health claims as senior dogs? They are super curious! Get a free quote and let Healthy Paws pay your puppy's veterinary bills! Takes just a few seconds, no obligation.
Puppy Potty Training Pitfalls & Tips
Five Sibes - www.FiveSibes.blogspot.com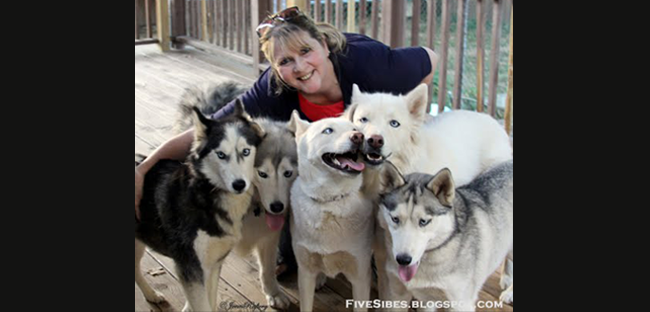 If you are an animal lover, getting a puppy is one of life's highlights! They bring such joy into a home. Having five Siberian Huskies, we went through the puppy potty training several times, including training three puppies at once when we brought three little Siberian siblings into our home at the same time when they were almost 12 weeks old!
Some folks have asked if it's difficult to potty train three puppies at the same time. And actually, it's not. Now at first it's a bit manic as they were running all over and going where ever and then running back through it. But with patience, consistency, and positive reinforcement, they learned very quickly where their outside "bathroom" was!
With our first Husky, we trained her using puppy potty (or pee) pads. The down side to potty training pads is that while it gives your puppy a designated place to go in the house, that place is still indoors. To this day, if our first Husky doesn't get let out on time, she will have an "accident" on purpose in the exact same spot the potty pad used to be located when she was potty trained as a pup!
With our second Husky, and later on with the three littermates, we made the conscious decision to skip the training pads entirely and instead we would let them outside within 15 to 20 minutes of eating and drinking water and on the hour, every hour, unless they were sleeping. Then when they woke up, they were let out immediately. Every time they did their business outside, they were rewarded with great praise and positive reinforcement…and of course, treats! Very quickly they learned to go outside and to this day they will "woo" (a Husky trait) to let us know.
Of course we realize that this won't work for everyone as folks have busy schedules and are not always home to train in this manner. There are some "nevers" that puppy parents should remember, regardless of the type of training selected:
If your puppy has an accident, never yell at him! He's in the learning stage, so always use positive reinforcement by picking him up and showing him the right spot where it is okay to go. And then praise and reward!
Never push a puppy's nose into their "business." It doesn't teach her anything at all. And would you want someone to do that to you?
If you can't be home to let a new puppy in training out on a schedule, never let them sit in their mess all day until you come home. Use a crate (they view it as their den and are less likely to mess in it) and have a trusted friend or family member come over to give the puppy the much-needed potty breaks to relieve them and to reinforce training, and, of course, give the pup lots of love.
Through consistent training with positive reinforcement and praise, our Husky puppies learned to "potty outside" on command in a very short period of time.
Patience, consistency, repetition, positive reinforcement, and love are all key to having a happy and well potty-trained puppy.
Dorothy Wills-Raftery (aka – FiveSibesMom) is the author of the FiveSibes™ Tale, What's Wrong With Gibson? Learning About K-9 Epilepsy, and is a national and state award winning writer and photographer, with over 30 years in the photojournalism field, including 19 years in the educational arena. She along with her husband and daughter, are raising five full-blooded Siberian Huskies and a feral cat that adopted them! Dorothy is a pet blogger with her writing, news, and photographs featured on the world's award-winning top-rated Siberian Husky
All About Max – http://bestpupintheworld.blogspot.com/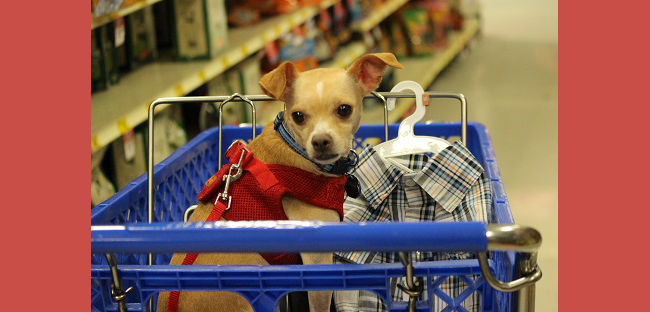 When it comes to potty training pups, one BIG suggestion comes to mind: consistency!
Depending on your pup, learn how long it will be after feeding your new family member, before it's time to visit mother nature.  Praise your pup when the time comes!  Then start keeping your pup on a schedule and don't stray from it! That's the best advice I can give!
Have the same outdoor potty times every single day and soon it will just be automatic to your pup that outside is where we do that at the set times!
A Tale of a Tail – http://mrappgate.blogspot.com/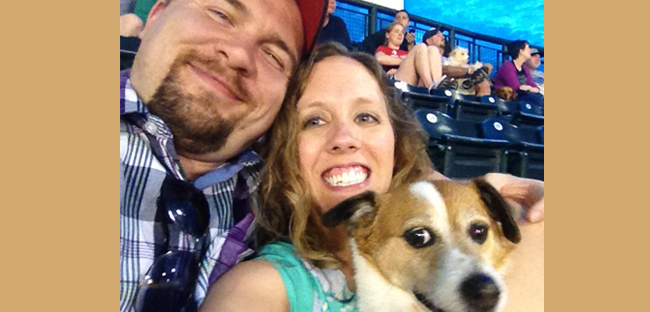 I got adopted as an "adult," so my people didn't have to put much work into potty training me. But some tips I have include:
1) Be patient. Even us older dogs can have accidents, especially at first since we're in a new place and everyone's still figuring out schedules and timing.
2) When accidents happen, take us outside immediately so we can finish the job appropriately. THEN clean it up using an enzyme cleaner like Nature's Miracle. If it's not cleaned up properly, then we'll keep coming back to freshen up the smell!
3) Don't rub our noses in the accident or whack us with a rolled up newspaper (or anything else for that matter). It doesn't help and the nose rubbing thing is just plain gross.
For more Tales of Tails check out mrappgate.blogspot.com.
The most common mistake I see in people house-training dogs is that they try to punish their dog or puppy for an accident after it has already happened.  If your dog messes in the house and you don't notice it has happened until later the time for punishment has already passed.
Your only option is to clean it up and next time catch them in the act (or even better don't give them the opportunity to go in the house at all).  Rubbing a dogs nose in their mess after it has happened only confuses the dog and can make potty training take longer.
Annie is the proud owner of two chihuahuas named Kerrigan and Nova and a mutt named Copley.  She blogs regularly at doginthedesert.blogspot.com about their adventures including agility training, therapy dog work and lots of hiking, camping and other outdoor adventures in the desert and mountains surrounding their home in Southern Nevada.
Dogs N Pawz - dogsnpawz.com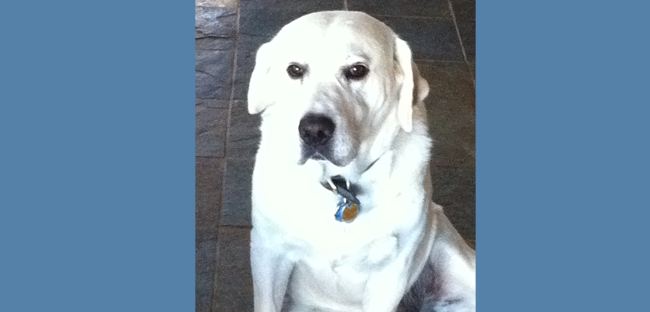 I feel that a common mistake made when potty training is to rub the dog's nose in his urine.  When I was younger, I was always told to rub my dog's nose in his urine to potty train him.
As I have gotten older and I hope wiser, and have potty trained several puppies, I have found the best way to potty train is to consistently take the puppy outside to potty during the day and to praise him and reward him with small treats when he does his business outside.  Taking them outside consistently has worked the best for me.
Lisa Brown owns the blog 
Dogs N Pawz
. The blog is about her three dogs and several other topics including dog care and dog health.
DOGS RULE, Cats Drool - dogsrulecatsdrool.com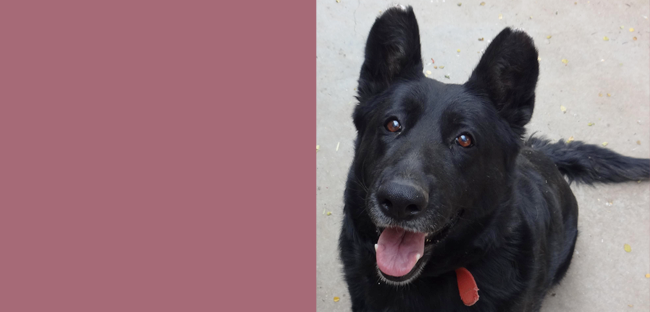 According to Rebecca, site creator and writer at Dogs Rule Cats Drool, too often pet owners forget to take their dogs out until it is too late. Owners often dismiss or fail to notice the signs that the dog is sending to you, sniffing, whining, or scratching. A little pup can only hold his bladder for about one to two hours. Puppies need privacy and should be encouraged to go in the same place each time away from onlookers and street noise.
Rebecca Camarena is a freelance writer in sunny Southern California, specializing in pets, travel and the wedding industry. She enjoys life with her family, two dogs and cat. You can find out more about her at 
Dogs Rule Cats Drool
.
Dachshund Nola – dachshundnola.blogspot.com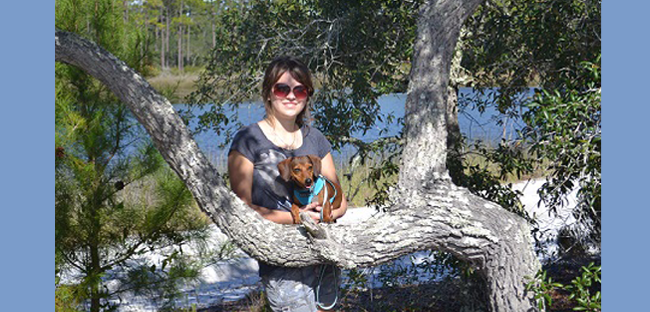 The three biggest mistakes people make with house training:
Punishing the puppy or dog when they haven't taught the dog what to do.
Pushing it too fast, and giving the dog more freedom before they're ready for it.
Getting too wrapped up in the stress of house training and not enjoying those puppy days that pass so fast.
Amanda is a blogger, student, photographer, and most importantly a "mom" to a gorgeous two and a half year old female Miniature Dachshund named Nola. Nola is both the light of her life, as well as the star of her blog: Dachshund Nola.
For more about everyday life with an active little hound, positive reinforcement training, mirco farm, product reviews, home cooking for an allergy pup, travel and life with a crazy, fun loving Doxie – check out the Dachshund Nola blog.
Irresistible Pets – irresistiblepets.net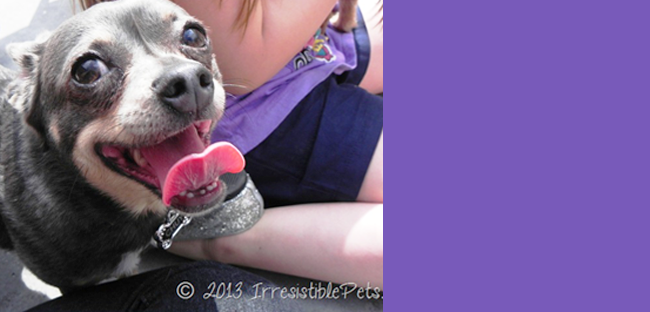 Don't get lazy! Stay ahead of potty training by creating a schedule and sticking to it!
Don't yell and act crazy if they have an accident. Give them a stern NO and move on. Only if you witness the accident!
Always praise good behavior!
Aimee Beltran (and her Chihuahua, Chuy!) blog at IrresistiblePets.net. Irresistible Pets is a niche pet blog that provides DIY ideas, resources, and inspiration to pet owners (and their pets!) to help them save money, so they can live an "irresistible" life.
Did you know puppies have just as many health claims as senior dogs? They are super curious! Get a free quote and let Healthy Paws pay your puppy's veterinary bills! Takes just a few seconds, no obligation.